Comedian and musician Lane Moore tweeted a roughly two-minute ode to the host of MSNBC's "The Rachel Maddow Show" on Monday afternoon.
"Don't care if you're a girl or a guy; you could look a little like her," Moore croons. "Just want to hear your political opinions and ride off into the night. Be my Rachel Maddow, be my Rachel Maddow … "
Of course the song references Maddow getting access to President Donald Trump's tax returns — at least, a 1040 form from 2005 — which dominated the news last week.
"There's so many things I would like to tell you, but I can't find the words. We could spend our weekends with you, analyzing tax returns," sings Moore.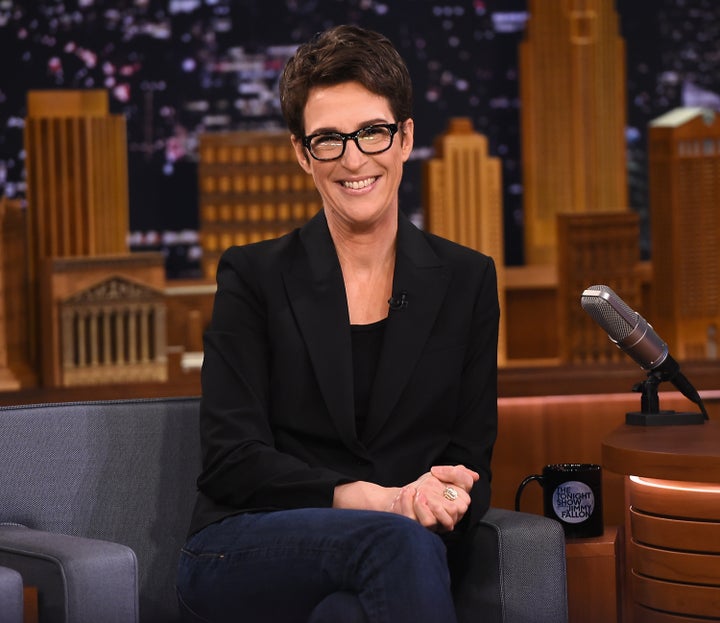 "I just wanted to make something sweet and catchy and fun because it's 2017 and we need more of that," she told the publication. "I also liked the idea that your own personal Rachel Maddow could be a man or a woman or anywhere in between because it's more about the idea of wanting to be with someone super smart, funny, and capable, who also happens to look really A+ in menswear."
If you dig the Rachel Maddow jam, you can download the song here. 
REAL LIFE. REAL NEWS. REAL VOICES.
Help us tell more of the stories that matter from voices that too often remain unheard.
BEFORE YOU GO
PHOTO GALLERY
Photos From Donald Trump's Reign Are Our Way Of Laughing Through The Pain