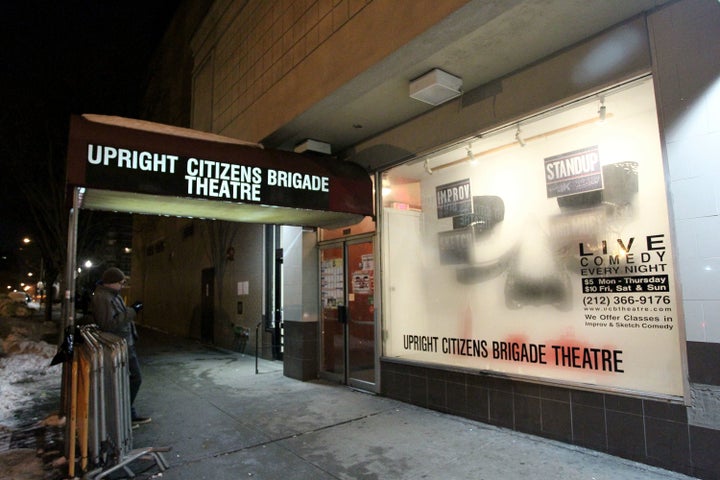 Cathy hesitated for months to tell anyone about the fellow comedian in Los Angeles who she said sexually assaulted her. The comedy community is small, and Cathy feared backlash. But one night in November 2015, after months of therapy and at the urging of other female comics, Cathy felt confident enough to post her account of the assault, using the man's name, in a private, all-female Facebook group for comedians.
Within two minutes, someone had provided a screenshot to the guy, Cathy said. The man started calling women who were commenting on the post so he could tell them Cathy was a liar.
"I felt totally alienated," said Cathy, who asked that this article not use her real name. "In the brief moments of support it was like, 'Oh, there's hope, people got my back.' But everything I thought was going to happen happened." She deleted her post within half an hour of putting it up.
The comedy world was abuzz last week over sexual assault allegations against the New York-based comedian Aaron Glaser. As in Cathy's case, the accusations were first aired in a private, all-female Facebook group for local comedians. But the allegations against Glaser weren't posted by one of his accusers. Rather, an administrator of the group posted the allegations on behalf of Glaser's accusers ― along with news that Glaser had been banned from the beloved Upright Citizens Brigade theater, where many well-known actors got their start.
The accusations against Glaser were raised in a secret, unsearchable Facebook group, one that's been used in the past to identify serial harassers or assaulters. There have been times when multiple women in the group compared stories about a single man and then went together to UCB or to the police. But by the time the group of women who accused Glaser went to the Facebook group, they'd already told UCB, and could share an email confirming Glaser's ban.
At least four women reported sexual assault allegations against Glaser to UCB, sources close to the women told The Huffington Post. Glaser posted a statement on Facebook that he later deleted, insisting that he was innocent and that he didn't know what the specific allegations against him were.
"The woman who contacted us said she wanted to get the word out so if there were other victims, they could come forward," said Gina Ippolito, an admin of the secret Facebook group. "She does not want to put her name out there because she has seen how other women have been treated in the past when they talk about their experience being sexually assaulted in the community."
""The status quo is to not believe women, and that's a thing that's been going on for eternity.""
The allegations sparked a heated debate online. Most of the people talking about the blowup seemed to support the accusers, according to several comedians who spoke to HuffPost. But some people wondered whether Glaser had been railroaded. Most notably, comedian Kurt Metzger posted a torrent of comments on Facebook and Twitter criticizing the whole idea of reporting rape to a comedy venue rather than to police. "Saturday Night Live" comic Michael Che made a similar remark when asked if he was aware of the allegations against Glaser. (At least one of the alleged victims did report to police, sources said.)
Metzger later elaborated on the "Race Wars" podcast that he was upset by this case because he didn't know who the accusers were or what they were specifically alleging, and because Glaser said in one Facebook post that he was never given a chance to defend himself to UCB. It was a dangerous precedent, Metzger insisted.
"There is all this blowback because the comedy community is reflexively believing women, but really, that's a very new thing," said Erika Heidewald, a UCB performer based in Los Angeles. "The status quo is to not believe women, and that's a thing that's been going on for eternity."
Cathy, for her part, understands exactly why the women bringing allegations against Glaser wouldn't want everyone to know their names.
"Friendships and alliances exist ― a lot of the time getting booked has less to do with your ability and more [with] who you're friends with," she explained. "If you don't have as much pull as the person who assaulted you, which is horrifying, then you're definitely not going to put your name out there."
This sort of backlash is what prevented Cindy, who performs improv in a city in New England, from making a report about a fellow comic who she says assaulted her one night when she was still new to the scene. Cindy still sees the man around venues, and he usually tries to hug her, "but I don't let him," she said.
"In my theater, all of the people in charge are men. Why would I feel comfortable reporting to a guy that's higher up at the theater?" said Cindy, who also asked that her real name not be used. "Especially since they know the person and you're just getting started out."
""It's like I'm going to put my career above my dignity.""
Sexual assault victims are often given anonymity in news articles to protect their privacy. Comedians, like other entertainers, have additional reasons to want to keep their names out of stories like this: They could face backlash from their colleagues, or lose out on work because they've become associated with controversy. There's also a worry that their experience with sexual assault could come to define them. As Heidewald put it, "Former Rape Victim Gets Netflix Special" is not a headline a comic wants attached to their success.
"It's like I'm going to put my career above my dignity, almost," Cathy said. "That's what you have to do. Am I going to be a part of this community or am I going to be a leper?"
For Glaser to get banned from a major comedy venue wasn't unusual in and of itself, but this case was more high-profile than most. Several comics pointed out that people have been banned from venues over physical or verbal fights, or simply for having a negative attitude. One performer mentioned a comic who'd gotten banned from UCB for a sexual misconduct issue. This person, though, was able to save face and portray it as a voluntary departure, since the allegations against him never became public.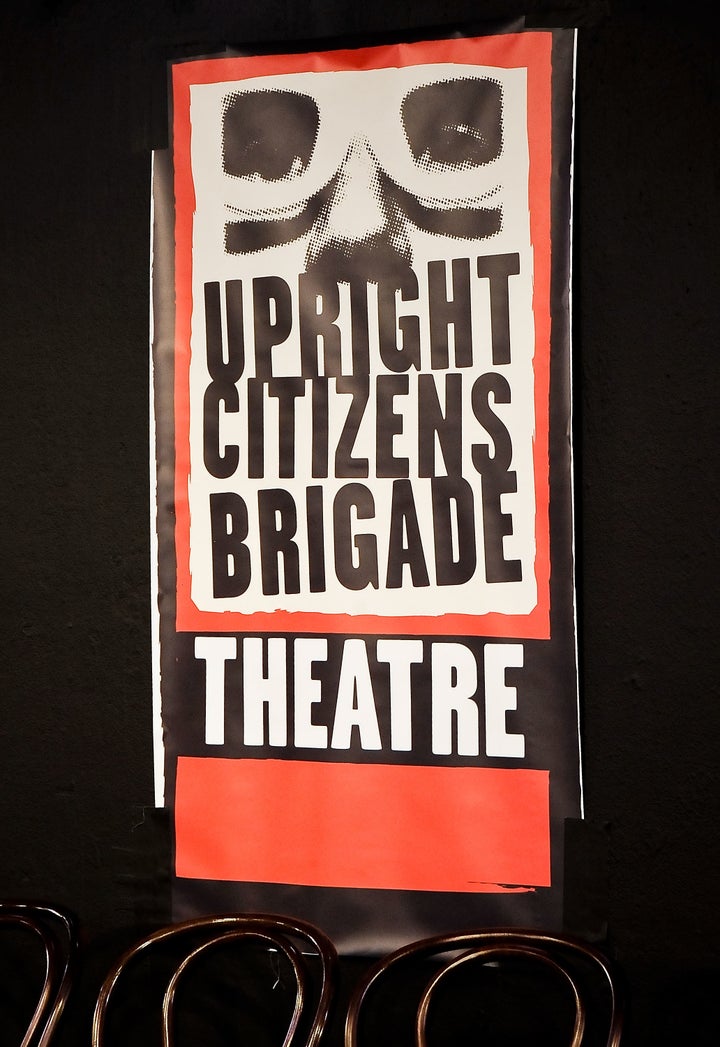 UCB won't comment on the Glaser case. The group sent HuffPost the same statement it sent every other outlet, mentioning that it encourages people to report harassment concerns to the UCB staff. Several workplace law experts told HuffPost that UCB likely wants to avoid opening itself up to a defamation lawsuit from Glaser.
The industry is dealing with this in other cities. In Minneapolis, comics in a group called Fair Play MN have worked with venues to establish systems so people can report anonymously to the theaters if a fellow performer has harassed or assaulted them. Hannah Wydeven, one of Fair Play's co-founders, said that when it results in a male comic being banned, it's often done quietly for the victim's sake.
"For us, for Fair Play, the number one priority we have is to keep the victim or reporting person safe," Wydeven said. "I don't give a shit what happens to the person who gets reported. If their name is tarnished or if they slip out quietly, then that's just what happens."
Fair Play has established a process for dealing with accusations of assault or harassment. The group collects testimony from women and compiles it into a report, which it sends to theaters. Each venue can then decide, based on that information, whether it wants to ban the accused performer.
Once that's done, "we notify the community of women that this person has been causing problems," Wydeven said. The group adopted this approach after an earlier incident where they jumped straight to calling out an alleged harasser, which led to backlash.
"I've definitely learned, as a woman who's trying to navigate the world of building equity," Wydeven said, "you have to prepare for the worst because nobody is going to give you any fucking slack."
The downside of discretion, though, is that when things are handled quietly and without any kind of formal statement, people are left to gossip and speculate about what really happened. "Everyone's trying to figure out the information, and Reddit becomes the ultimate authority," the UCB performer said. "And that's not right."
After word got out about Glaser's ban, several other venues in New York said they would also ban him. The fact that there's been any action at all, several female comics told HuffPost, is progress.
"That is the difference to me," said Laura High, a comic in New York. "That's a milestone ― the fact just that we are talking about it."
Tyler Kingkade is a national reporter who covers sexual violence. You can reach him at tyler.kingkade@huffingtonpost.com, or find him on Twitter: @tylerkingkade.
Before You Go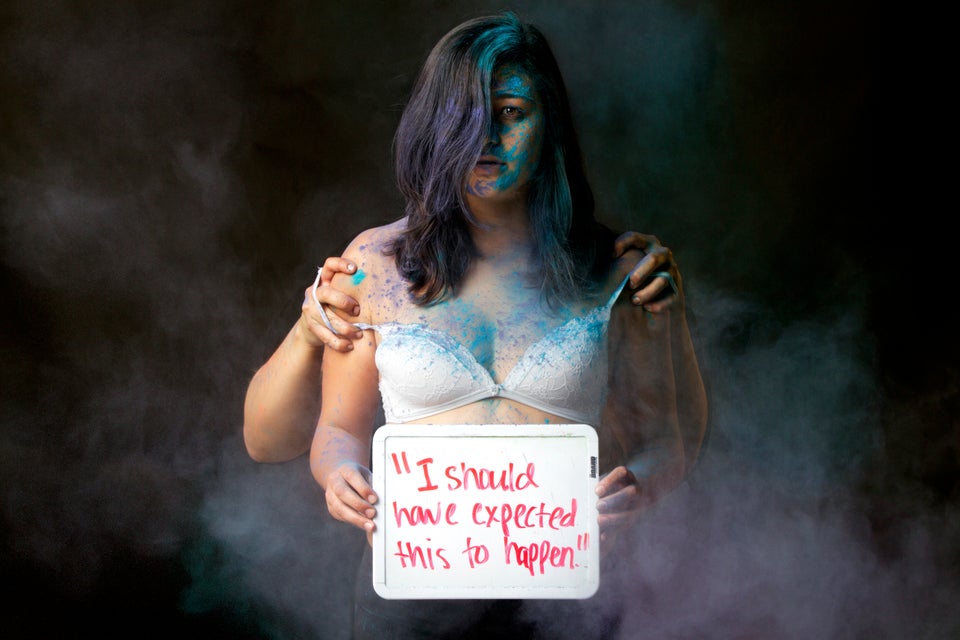 Sexual Assault series
Popular in the Community