Comedians Trae Crowder and Corey Ryan Forrester rose to national prominence in the weeks before and after the 2016 U.S. presidential election, when many Americans were seeking humor after being caught off guard by Donald Trump's sweep to victory.
Seven years later, Crowder ― known to fans as the "Liberal Redneck" ― and Forrester are back with a new book that they hope will serve as a diversion from America's current political divide once again.
Released Tuesday, "Round Here and Over Yonder: A Front-Porch Travel Guide by Two Progressive Hillbillies" is the follow-up to 2016's "The Liberal Redneck Manifesto," which Crowder and Forrester wrote with a third comedian, Drew Morgan.
This time, Crowder and Forrester are traveling cross-country, as well as to England and Scotland, in search of "something to roast, something to toast, and something to learn about what ties us together as humans." Along the way, the duo use their signature humor to assess individual regions and cities (including many in staunchly Democratic areas) in a playful way.
"Manhattan is for the rich people, Brooklyn is for the hipsters, Queens is for the working-class Mets fans, Staten Island is where New York's rednecks are, and the Bronx is where J.Lo is from," they write of the Big Apple's five boroughs. As for Boston, their suggested motto is: "It's racist, but not the kind we blame everything on."
HuffPost caught an early listen to the audiobook for "Round Here and Over Yonder" via the clip below. In it, Crowder and Forrester cheekily explain how Brits have adapted the word "pudding" to mean "like 15 goddamn things."
Listen to a segment from the "Round Here and Over Yonder" audio book below.
"Part of the whole reason I became a thing was because people were desperately trying to understand rednecks, and it was this widely held narrative that these are Trump's people," Crowder, who hails from Celina, Tennessee, told HuffPost in an interview. "So then I came around, and [people were like]: 'Here's one we can talk to, maybe he can explain it to us.'"
He went on to note: "Since then, there's been a lot of political fatigue. A lot of people are tired of hearing about how awful and divided everything is, but they're still freaked out."
Added Forrester, a Chickamauga, Georgia, native: "We never considered ourselves political comedians until 2016 happened. We were just comics from the South who had more liberal views, which was an interesting niche. For the past seven years, we got put into that box. Now, both of us were just like: 'Hey, man, you want to do something that's just fun, and just ... funny?'"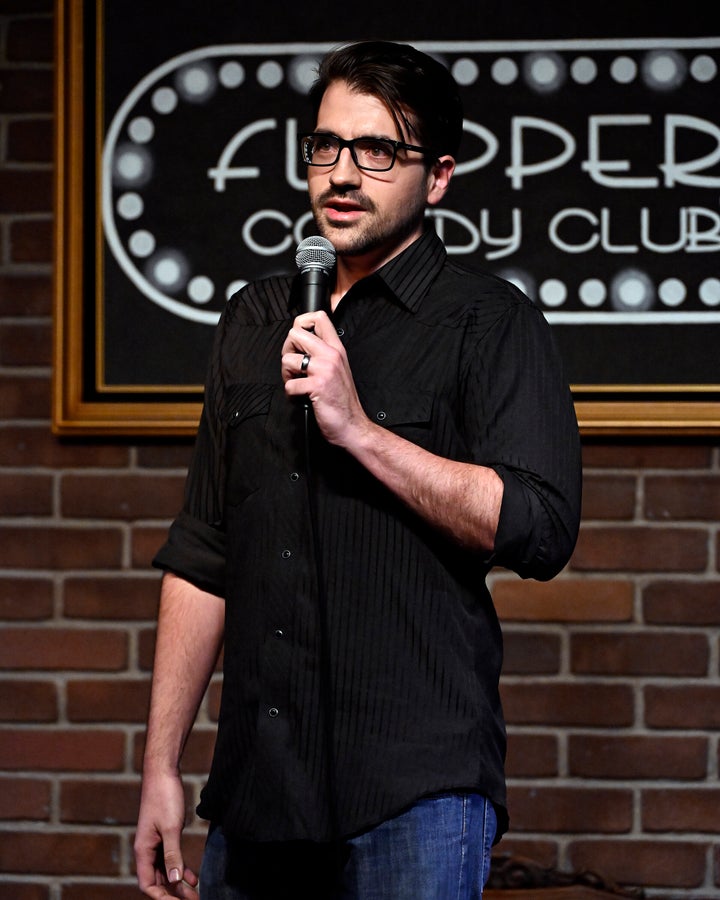 Crowder and Forrester had been active on the stand-up circuit for years before their viral videos made them indelible denizens of the internet. They began firming up the idea for "Round Here and Over Yonder" in the early days of the COVID-19 pandemic, when many of their live shows were canceled.
"Most people think of rednecks as never leaving their small town, and we buck up against that," Forrester said. "We've been to many different cities together, and we love to talk about the expectations versus the reality of all those regions, coming from a redneck's point of view."
Crowder echoed that sentiment, noting: "Trying to deconstruct various stereotypes and opinions seems to be on brand for us."
These days, the comedians see themselves as "dumb optimists" when it comes to the sociopolitical climate in the U.S. ahead of the 2024 presidential election, and still believe Americans are "more alike than we are different" despite what many recent polls show.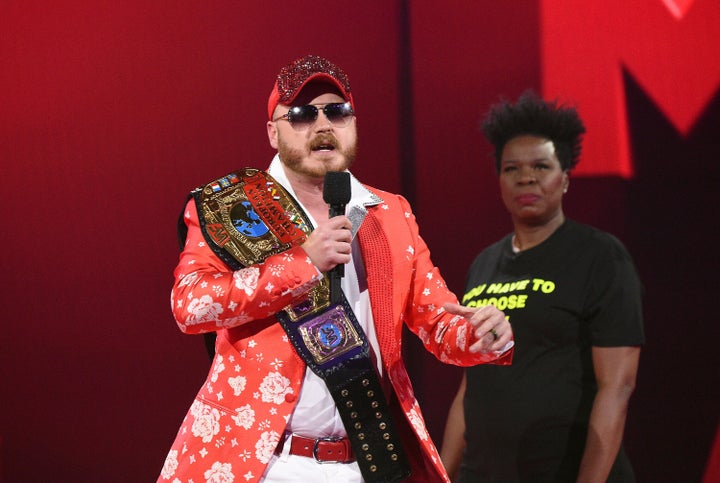 "It's been a rough few years for sure," Crowder acknowledges. "But I can't be all doom and gloom about it ― I mean, I have children. I have to tell myself that reason and sanity will ultimately win the day, or I'll lose my mind."
That said, Forrester had a few thoughts on how Democrats could boost their appeal among middle-of-the-road voters.
"When a Republican has an ad, they immediately list their bona fides, like: 'I'm Southern-born, I believe in God, guns, country, and that babies should all live.'" he said. "And then when a Democrat runs, they're just like, 'Hi, I don't like Trump. Vote for me.' They don't say anything to get you excited."
He continued: "That's why I always liked Bernie Sanders. Bernie wasn't scared to be like: 'Hey, I have views that most Democrats believe in their heart, but they're not going to tell you because they're afraid that that guy who is on the fence won't vote for them.' By trying to appeal to everyone, you appeal to no one. You look spineless."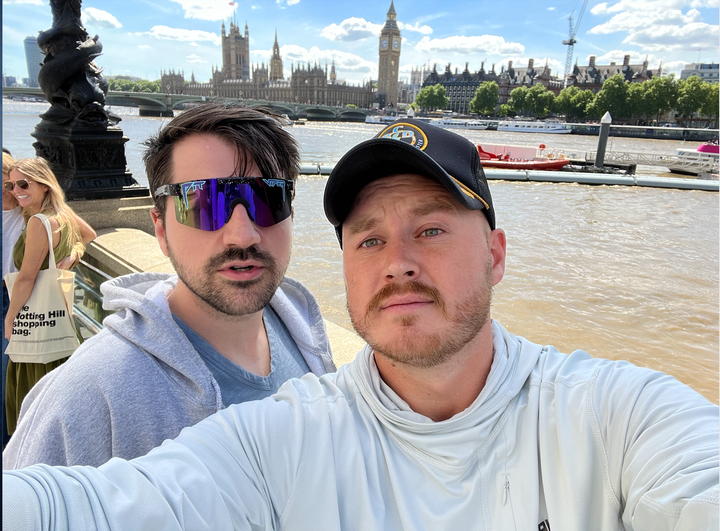 Support HuffPost
The Stakes Have Never Been Higher
Popular in the Community