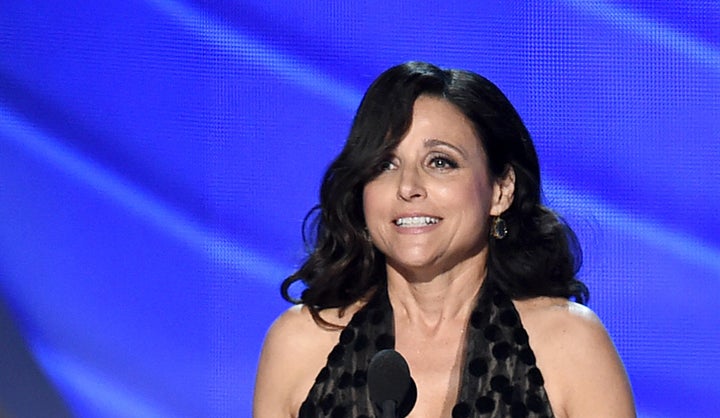 "I'm going to venture a guess: For the past two months, the news out of Washington has left you scowling — and maybe even growling — more than laughing," Natural Resources Defense Council (NRDC) president Rhea Suh recently wrote to supporters of the environment-focused non-profit she heads. "Well, we have something that might help."
The comedians announced so far are Julia Louis-Dreyfus, Larry David, Martin Short, Tig Notaro, Jerrod Carmichael, JB Smoove, Tony Hale and Pete Davidson.
"I am honored to be a part of such an amazing cause, especially during this critical time for NRDC," Louis-Dreyfus told the Los Angeles Times. "Now more than ever, it's important for us to join together and push back against the threats the new administration already poses to decades of environmental progress."
Comedian Larry David memorably shouted "Trump's a racist!" during the then-presidential candidate's opening monologue at "Saturday Night Live" in 2015. He also told The New York Times before the election that thinking about Trump winning the presidency was "like contemplating your own death."
But as Trump's presidency is now a reality, the fate of the world may actually need saving by unlikely supergroups such as the NRDC, teamed with a few of Earth's best comedians. David would certainly be an intriguing Captain Planet.
Popular in the Community