"You can't silence people. That's when everything goes to shit."
Comic Judy Gold isn't just talking about the First Amendment. She's talking about Louis C.K. as we, alongside eight others, sit in a cramped booth in the back of the West Village restaurant above the Comedy Cellar ― the famed Manhattan comedy club where Louis C.K. was once king.
At the table are comics and and club employees ― Gold, three waitresses, another female comedian, and the owner of the Cellar, Noam Dworman. They're gathered to discuss the disgraced comedian's Aug. 26 appearance, his first since he became a central figure of the Me Too movement.
When asked directly about the repercussions of Louis C.K.'s performance and how he feels about the fallout, Dworman said he was "very upset."
"I'm very upset with him because my life has been substantially affected and his life has not, and I'm not sure he's aware of it."
"I'm very upset with him because my life has been substantially affected and his life has not, and I'm not sure he's aware of it. I'm not sure that he gave it sufficient thought," he said. "On the other hand, I think he's been disconnected from the world and didn't realize. I am upset."
Dworman caught much of the blame for greenlighting what might be the first step in the comic's comeback just nine months after the comedian was accused of sexual misconduct.
"We were the place that never did that stuff ... And now I'm the national symbol of it. The very opposite of what I always stood for. The very fucking opposite!" Dworman said.
That "stuff" he's referring to is the mistreatment of women. Louis C.K. may have had the status as a comic genius in Dworman's club, but the club owner maintains that its always been a fair place for a female comic to work. To be sure, stage comedy isn't your traditional 9-to-5 workplace. There is no dress code, curse words slip off the tongue more than beer orders, and there's a familial relationship among the comics who perform there.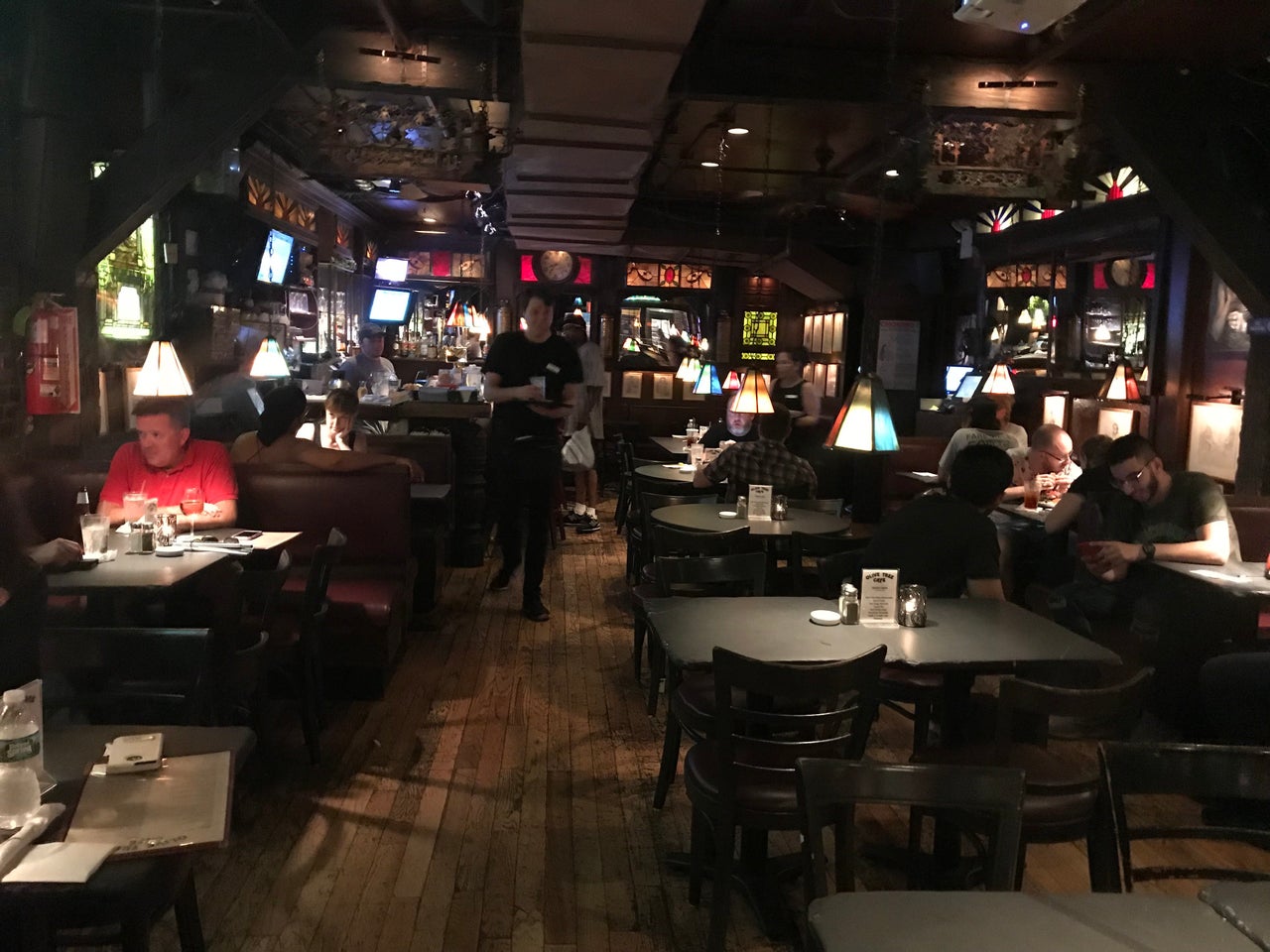 "This isn't the real world. When I come to the Comedy Cellar — and I think all the comics feel this way — we're home," Gold said.
The club prides itself on having a homey atmosphere where celebs float in and out like normal people. If you don't pay close enough attention, you might not notice Mike Birbiglia eating a sandwich in the back, laughing with some unknown comic, or Michelle Wolf typing on her phone tucked in a booth. In most of the club, a comic is a comic is a comic.
None of the five women in the discussion in our booth were fazed by Louis C.K.'s performance. All but one said that they felt safe there and agreed with the decision to let Louis C.K. perform.
A comedian named Joyelle Nicole has been working at the Cellar for two years. She told HuffPost that she's felt a "subtle discomfort" in the air that has nothing to do with what Dworman has done for her, and had issues while processing Louis C.K.'s performance.
"I think, honestly, it is OK for [Louis C.K.] to continue his career and his art, but the public has their right to have a backlash from it," said Joyelle.
The "subtle discomfort" Joyelle, a woman of color, mentioned isn't merely a reference to Louis C.K.'s return. It's also a reference to the culture in the industry and the silencing of women in general.
"I honestly feel that way because so many men here are arguing that what [Louis C.K.] did wasn't that bad. And I'm like, A, would you want him to do it to you? B, would you want him to do it to somebody you loved? And C, he just doesn't seem to care about what he did," Joyelle said.
"Yes, it was a long time ago," she continued. "Yes, he didn't rape anybody. But it just speaks to a level of underlying discomfort. It's just a subtle discomfort. I've said this before ― I've said this to Noam ― as a black woman, I don't always necessarily feel comfortable in the space because it's dominated by white men. Now, there seems to be a white man who has been accepted after he's an admitted sexual predator."
Dworman is both loquacious and argumentative. He's the dad-type who interrupts you 10 times at the dinner table after asking you for an opinion on current events. Like so many others, Dworman is trying to parse through the question no one can seem to answer: Can a person who has done the things Louis C.K. did come back from it?
While supporters of the Me Too movement might simply say no, Dworman feels differently. As a club owner, Dworman says he has "the absolute right to do whatever" he wants at his club and feels that censorship "really needs a heavy justification."
"I'm not ashamed to say that. Even if it means tolerating somebody who [people] really disapprove of, who really did something bad, whatever it is. As long as I don't force somebody to be there that doesn't want to be there. I think it's OK," he said.
Dworman's biggest issue with Louis C.K.'s performance that night was that he didn't address "the elephant in the room, and that's what comedians do." In essence, to Dworman, it was the comedian's silence that failed him in his attempt at redemption.
"That to me, was a missed opportunity. Acknowledge what's going on. Let's face it, he's been thinking about it for a long time. Everyone's been thinking, 'Is he going to talk about it?' That's the thing that I think really pissed people off," Gold added.
"You just got onstage and didn't talk about it? Someone who talks about everything? It shows some sort of disconnect in my mind. Do you realize what happened? Do you realize how many people it affected?"
Dworman insists that the comedy world and his own comedy club should not be confused. "I don't deal with the industry," he said at one point during the discussion. However, he fails to acknowledge that the Comedy Cellar is one of the country's premier venues ― a make-or-break spot for up-and-comers.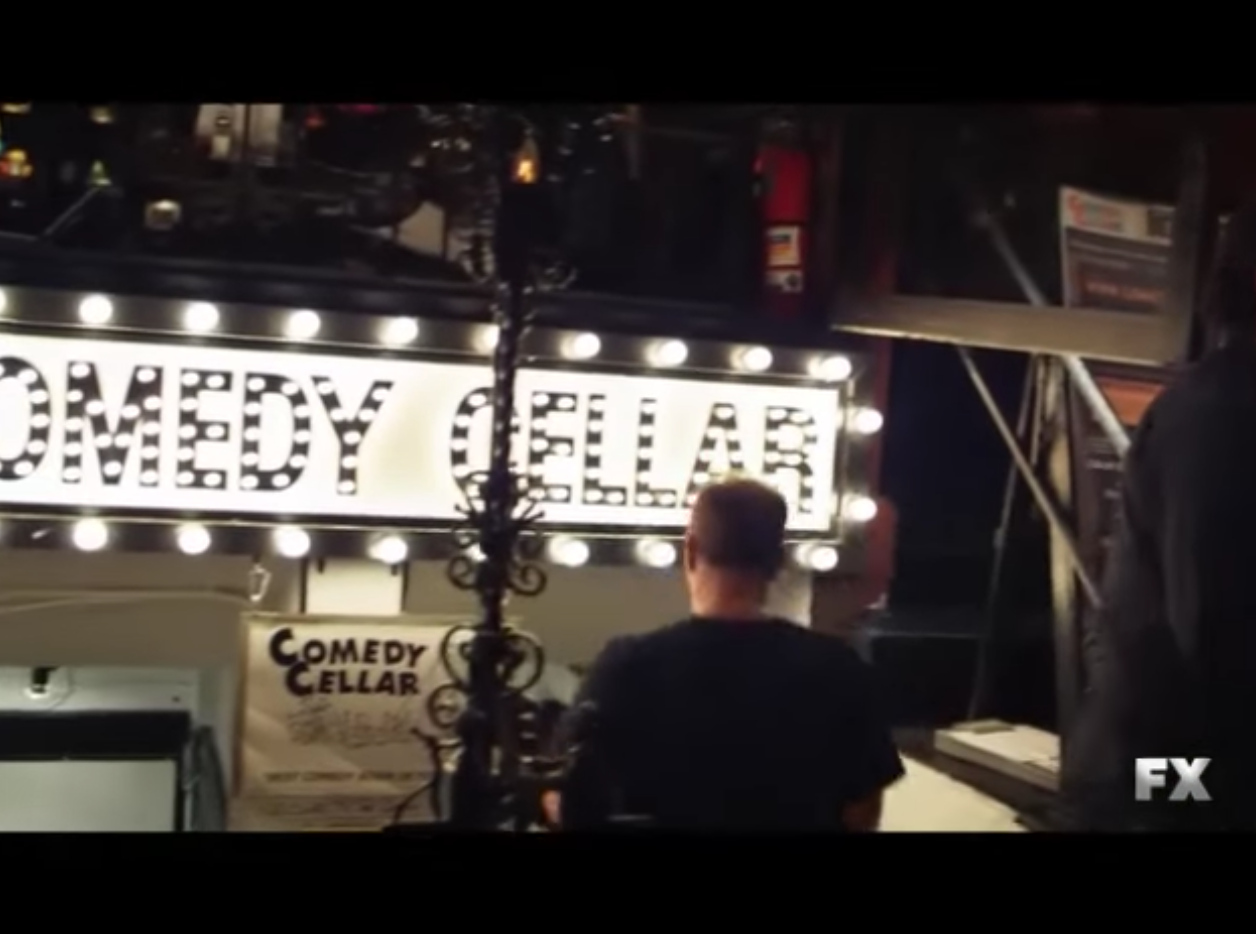 He's been embroiled in a public Twitter feud with Chicago comedy duo Dana Min Goodman and Julia Wolov ― two of the five women who accused Louis C.K. of sexual misconduct in a scathing New York Times report in November 2017. When the women initially tried to tell others about a 2002 incident where Louis C.K. masturbated in front of them after a show, the comedian's manager, Dave Becky, put a stop to it. Goodman and Wolov were effectively blackballed from the comedy world.
Prior to the Me Too movement, being blackballed, or rejected from an industry, has largely been a fear for accusers and a reason behind prolonged silence.
Dworman said that he wasn't aware of anyone being blackballed. At least at his club.
"I don't even know how that works … Maybe that stuff goes on, but what would I know about it at the Comedy Cellar?" he said.
After the Twitter bickering, Dworman deleted most of his tweets. He told HuffPost that he wishes he had spoken to Goodman and Wolov about what happened to them.
"I would have loved to have spoken to them. It would have made my decision much more informed. I can't promise what I would have done had I heard them but ... I have made decisions when I hear something about somebody. Not because I feel obligated, but because this is also my life here. This is my social life ... I still wish I could speak to them. I would take it very seriously," he said.
Dworman later told HuffPost that after the public accusations and backlash against Louis C.K., the Cellar is going to "institute a new policy."
"Essentially 'swim at your own risk.' We don't know who may pop in that's not on the lineup. If someone does come in that you don't want to see, you are free to leave, no questions asked and check completely on the house," he said. "Having said that, we don't expect Louis back anytime soon."
Being in a position like Dworman's is complicated. For Gold, who has been in the comedy industry for over 20 years, appearing on everything from "Roseanne" to "Broad City," it's simple.
"It's up to the audience to let [Louis C.K.] know where he stands. That's what being a comic is anyway. You don't know what's funny until you get onstage. He needs to see where his place is in this world. If people don't want to watch him, they can get up and leave," she said.
For Joyelle, a comic who has just begun her career, it cuts deeper. She says it stems from people not caring about women and believing that Louis C.K.'s actions were "not that bad."
"I feel like the thing that people are upset about, and this is my assumption from listening to people and reading the articles, is if you guys let him get onstage, it means you do not think what he did was that bad ... That's what it says if you let him get on your stage and work on your stage," she said.
What Dworman will do going forward with other comedians, and even Louis C.K. himself, remains to be seen, but it's clear that silence will help no one.
"What the Me Too movement needs to accomplish, if I can be so bold, they need to break through the reluctance that women have to come forward," he said.
Women want to come forward, Noam — but the men in power need to help.
Before You Go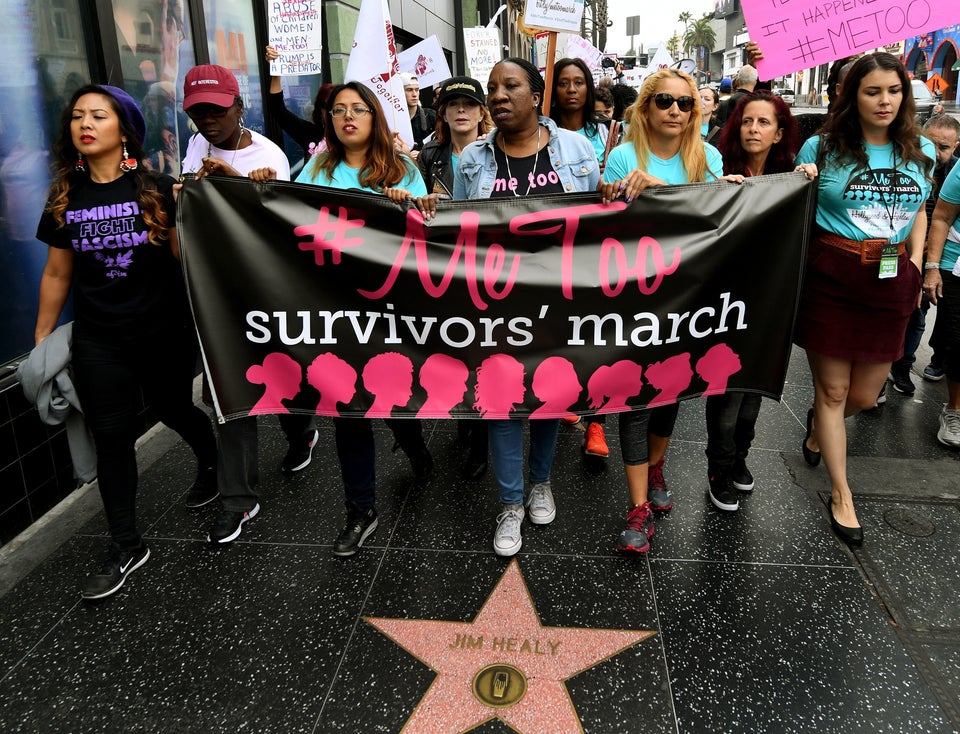 Hollywood #MeToo March
Popular in the Community