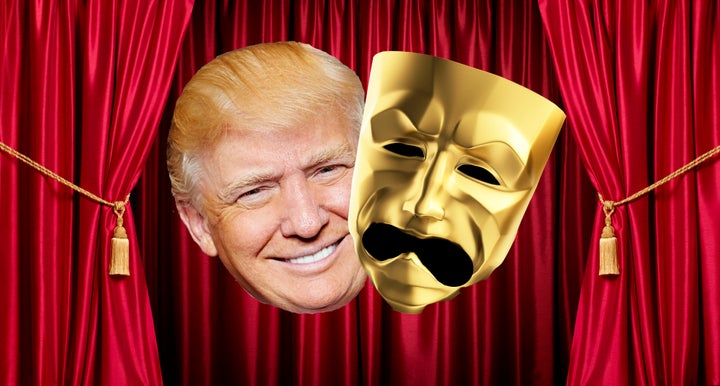 One night last month, improv player Peter Kim took the stage at the legendary Second City theatre in Chicago with the other members of his acclaimed comedy troupe for what was supposed to be just another fun night of laughs.
It would turn out to be anything but. During the show, the cast, which often involves audience members in their skits, asked a woman in the crowd to name something that annoyed her, "like getting stuck in traffic."
But the answer that rang loudest didn't come from the woman. It came from another man in the audience, who was seated next to a Hispanic couple. "Sitting too close to a Mexican!" he shouted, before requesting a high-five from a friend.
"I think that this moment of Donald Trump has resulted in a few people feeling more license to shout out crude remarks and behave crudely."
The incident shook Kim, so much so that he decided he'd had enough. Over the preceding year, hecklers had become an increasing problem for him and his fellow comedians, spewing racist, misogynistic and homophobic language during shows.
In an essay for Vox, Kim recalled "a man dragging his wife out of the theater while yelling 'fucking liberals can go to hell!'" Another time a man called him a faggot while Kim was exiting the stage. Then there was the incident when an audience member yelled, "Don't clap for him," while Kim was dressed in full drag. That doesn't even include all the times people from the audience heckled him for being Asian.
And so, Kim decided to call it quits. Three other members of the show left around the same time, too. Two members of management also quit, and another member of management took a leave of absence.
A Second City spokeswoman declined to comment about the departures when reached by The Huffington Post, but Andrew Alexander, the club's CEO and producer, told Chicagoist that while multiple factors helped explain the departures, antagonistic, conservative-leaning crowds were a large factor.
"Over the last six months, we've seen a much higher level of audience verbal shout-outs; and sometimes those have become racist," Alexander said. "In 44 years of this work, I've never seen anything like it. The audience seems to feel like they have license in very unpleasant ways."
He added, "I think that this moment of Donald Trump has resulted in a few people feeling more license to shout out crude remarks and behave crudely."
The situation at Second City may seem extreme, but it appears to be far from unique. Comedy clubs in the lead-up to the election (and now in its wake) have presented a unique breeding ground for conflict. After all, there are very few, if any other, public spheres in modern American life in which conservative Americans pay money to sit in a room as left-leaning comics discuss the state of the world. Add in alcohol, and the possibility for conflict only heightens.
Amy Schumer talks with a Donald Trump supporter
In the last two months, two separate incidents involving prominent liberal comedians and their conservative audiences have made national news. On Oct. 16 in Tampa, Florida, approximately two hundred audience members violently booed and then walked out of an Amy Schumer show after she criticized Trump, asking, "Do you get worried at all with how impulsive he is, that he gets so fired up from 'Saturday Night Live' doing a skit on him?"
Just under a month later and only days after Trump's election, Wanda Sykes took the stage at Boston's TD Garden for a fundraiser on behalf of The Cam Neely Foundation for Cancer Care. But the situation quickly turned ugly once she joked that Trump was not the country's first "racist, sexist, homophobic president," leading to unmistakeable and loud boos from the audience.
"Fuck you, motherfuckers, fuck all of y'all." "Fuck you, you, you ... How can you say he's not racist? 'Grab them by the pussy'? How can you say he's not sexist? You can you say he's not racist? How can you say he's not homophobic?" (Sykes later noted in a Facebook post that the audience "cheered and applauded" at the end of her set when Sykes' wife ran on stage and gave her a kiss.)
Wanda Sykes faces off against an antagonistic crowd in Boston
News of those two incidents has been widely circulated. But they appear to be far from the only examples of comedy clubs becoming increasingly tense in recent months. Former "SNL" star Darrell Hammond told HuffPost that a number of pro-Trump audience members "were just screaming" at a recent show.
At a post-election show in Corpus Christi, Texas, on Nov. 11, a set by another former "SNL" cast member, Tim Meadows, came to a deflating end after a heckling Trump supporter got into it with a security guard.
The scene at comedy clubs mirrors what has transpired more generally since Trump's election. Between Nov. 9 and Nov. 18, the Southern Poverty Law Center received word of more than 700 incidents of hateful incidents of harassment. In New York, NYPD commissioner James O'Neill said there has been a 31 percent increase in hate crimes in the city in 2016 compared to this time in 2015.
""One guy was like, 'Oh, I can tell rape jokes again.'""
"Since the election, we've seen a big uptick in incidents of vandalism, threats, intimidation spurred by the rhetoric surrounding Mr. Trump's election," said Southern Poverty Law Center president Richard Cohen. "The white supremacists out there are celebrating his victory and many are feeling their oats."
Todd Masterson, a Los Angeles–based comedian, said that while he personally hasn't witnessed an uptick in heckling Trump supporters since the election, he has noticed a change onstage and behind the bar. "Straight, bro-y dudes," he said, suddenly feel emboldened to return to political incorrectness. "One guy was like, 'Oh, I can tell rape jokes again,'" said Masterson. At a comedy night he performs at in Los Angeles, a pro-Trump bartender also told the producers of the show that they "can't do any anti-Trump material," he said.
Added Masterson, "It's definitely an aggressive time to be a comedian."
But the aggression isn't limited solely to Trump supporters, according to Marcella Arguello, a Latina comedian in Los Angeles. "I thought that conservative people would be a problem," she said. "What I'm getting is very sensitive liberal audiences."
At a recent show, Arguello said, she was doing a bit about the safety pins that Americans began to wear after the election in solidarity with marginalized peoples. Part of the bit involves imagining her immigrant mother, who is not aware of the fad, being harassed by a man wearing a safety pin at Target. But she wasn't able to finish her joke before another woman in the crowd who appeared to also be Latina spoke up.
"She was like, 'You shouldn't be letting these people laugh at immigrants not having access to the internet," Arguello said. "I was like, 'Are you kidding me right now?'" Arguello, who admitted she gets aggressive with hecklers, then jokingly asked if the heckler wanted to fight.
The anger shows no signs of dying anytime soon. But the show will go on. And so, Peter Kim, the comedian who left Second City last month, told the Chicago Reader this week that he was returning to Second City for a new show based entirely on working with the crowd.
"I wanted to be in the same place where the same people might come so I could have a chance to talk back and shut down hecklers if they have hate speech," he said. "I think the key story is that these hateful people were out there anyway. It's not specific to Second City — clearly, after the election you see them coming out in droves."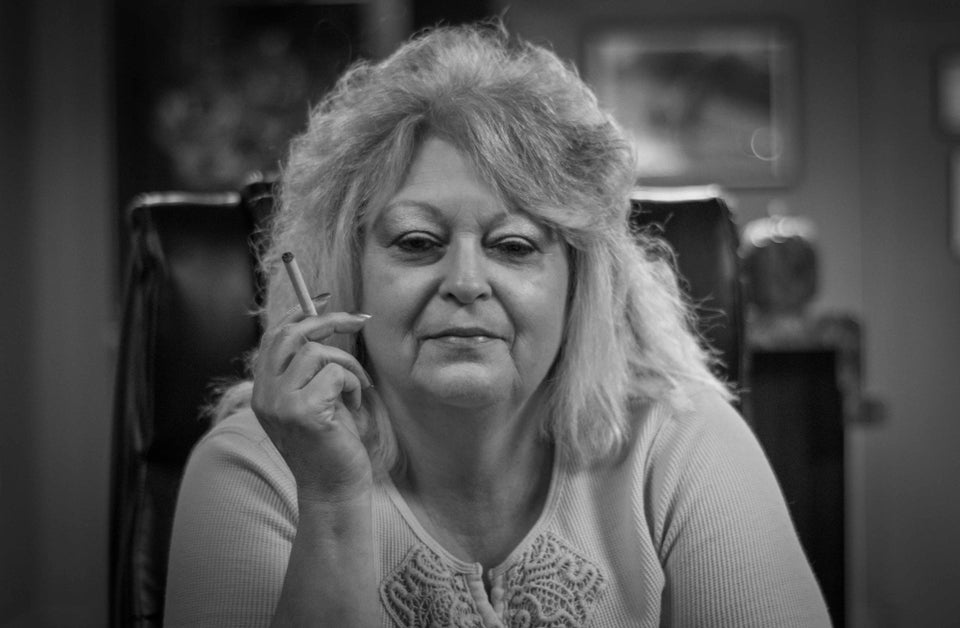 Trump Voters In West Virginia