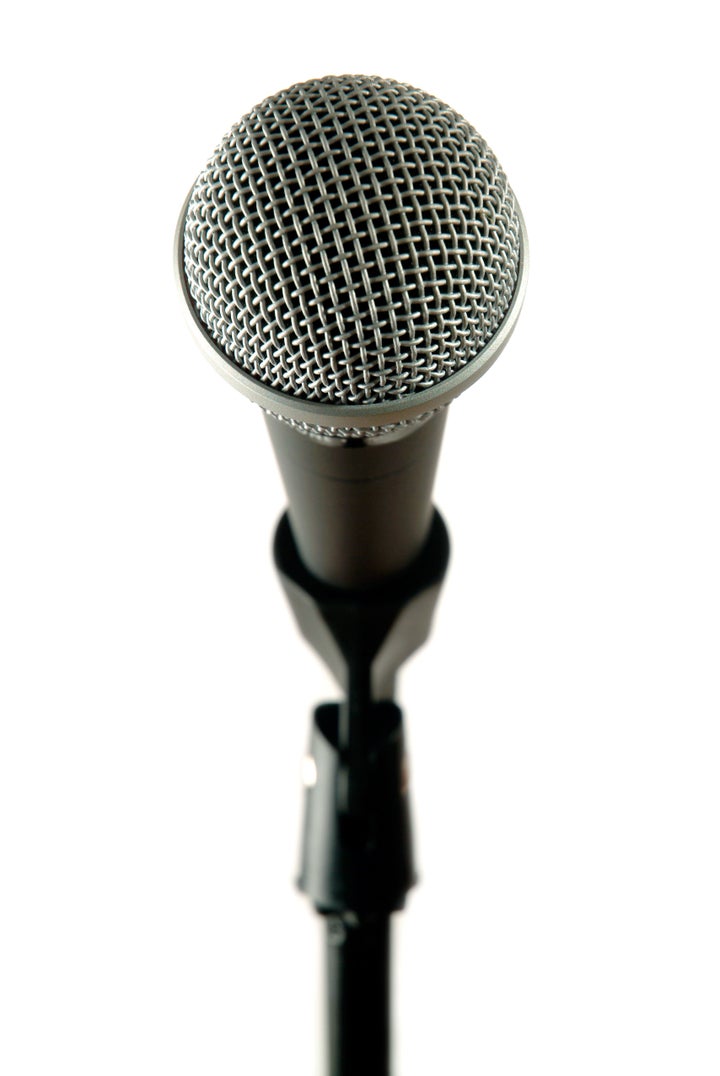 If there is a cathedral for the relatively young art of stand-up, if there is a La Scala for comedy or a Louvre of Comedy history, the black, bunker-like building on The Sunset Strip with the chasing lights and the classic marquee is it.
The Comedy Store, a club that helped shape the modern comedy landscape, held its 40th anniversary gala on Saturday April 21st . Garry Shandling, Bill Burr, Dom Irrera, Louie Anderson, Paul Rodriguez, Jeff Ross, Natasha Leggero, Tony Clifton and Jon Caparulo were among the dozens of comics who showed up to celebrate the club and pay homage to legendary club owner Mitzi Shore, with David letterman, Robin Williams and a few others sending in their video regards.
The story of the club itself is a Hollywood tale for the ages. Being opened by Sammy Shore and Rudy Deluca in April of 1972, just a month before Johnny Carson would shift the comedy universe from New York to Los Angeles by moving The Tonight Show to Burbank, propelling the only comedy club in LA at the time into the focal point of any aspiring comedian's dreams. Sammy would soon leave the business in the hands of his wife Mitzi while he was on tour. He would return to find the entire place re-decorated, with unknown, young, comedians trying out their trade on the stage and Mitzi would soon after serve him with divorce papers making her the sole owner of what she would famously refer to as an "Artist's Colony" rather than a business.
Mitzi's insistence on freedom of expression and that the talent be allowed to experiment and "work out" in a free an environment paid out. Agents and casting directors flocked to "The Store" to catch lineups that would include Richard Pryor, Robin Williams, David Letterman, Richard Lewis, Sandra Bernhard , Jimmy Walker and Roseanne Barr. To this day, the top names in comedy continuously return to the club to "work out" in a place that has been described as "A boxing gym for comedy" and you can pretty much always expect late nights at The Comedy Store to devolve into a witches' sabbath of experimental comedy and weirdness.
There are literally hundreds of insane anecdotes and legends about the Comedy Store, here are just a few, some of which are of questionable veracity, but damn fun:
Before it was the Comedy Store it was "Ciro's" a mob owned nightclub where the biggest acts in Hollywood performed, including the West Coast premiere of Martin and Lewis.
The building itself is allegedly one of the most haunted in Hollywood and has been the subject of many paranormal investigations.
Jay Leno and David Letterman first met there when Dave was the emcee.
Howie Mandell was discovered when he was a carpet salesman during an open mic.
Yaakov Smirnoff worked as a handyman for Mitzi Shore to make ends meet.
Robin Williams first came through the doors of The Comedy Store with a thick Scottish brogue, trying to convince everyone that it was his natural dialect. Letterman was the first to call him out.
Gallagher smashed his first watermelon there.
Andy Kaufman wrestled little people and women on the stage.
Mitzi Shore started The Belly Room to exclusively highlight female talent.
Jim Carrey slept in his van in the parking lot. Sam Kinison would make the actual stage his home.
Sammy Davis Jr. would hang out in the back during his later years and shout encouragement at comics who were tanking.
Bill Hicks and his friend Dwight Slade would tell their friends in Texas about magical nights at the Comedy Store when in his late teens he would watch Robin Williams and Richard Pryor hold court for hours in games of wit and improvisation after the crowds had emptied out.
The Comedy Store is located at 8433 Sunset Boulevard and is open every day of the year including Christmas and New Year.
Related
Popular in the Community