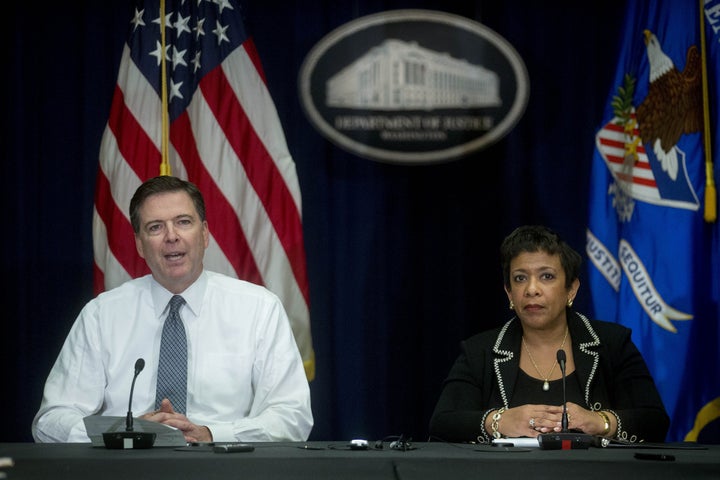 House Republicans have reportedly called several high-profile witnesses to testify as part of their ongoing inquiry into whether anti-Trump bias tainted the FBI and Justice Department's probe into Russian election meddling.
House Judiciary Committee Chairman Bob Goodlatte (R-Va.) and House Oversight Committee Chairman Trey Gowdy (R-S.C.) sent interview requests to former FBI Director James Comey, former Attorney General Loretta Lynch and former Deputy Attorney General Sally Yates, Politico reported on Tuesday.
House Democrats said they were blindsided by the news of the interview requests. They claim they were neither consulted nor informed about them ― despite the witnesses being told otherwise.
"The Republican majority was initiating negotiations with interviewees without consulting with us, while presenting it as if they were," a spokesman for Judiciary Committee Democrats told The Washington Post. "That is not just dishonest, it is misleading."
Committee Republicans refuted the claim. A committee aide told Politico that Republicans have "continued to stay in contact with the Minority staff over the scheduling of interviews."
CORRECTION: A headline on this article previously misidentified the first name of the former deputy attorney general as Susan.