The leak was indirect, Comey said during testimony before the Senate Intelligence Committee on Thursday. Comey said that after Trump fired him in May and threatened that he had tapes of their meetings, Comey told a friend and faculty member of Columbia Law School to share details from his own memo of the meetings.
"My judgment was, I needed to get that out into the public square, and so I asked a friend of mine to share the content of the memo with a reporter. ... I asked him to because I thought that might prompt the appointment of a special counsel," Comey told the committee.
Professor Daniel Richman confirmed he was the friend who shared the information. Richman has spoken with the media on Comey's behalf in the past ― including defending the former FBI director's handling of the investigation into Hillary Clinton's emails in an interview with HuffPost.
According to Comey, Trump told him at a meeting in February that he hoped the then-FBI director would drop the bureau's investigation of Trump's former national security adviser, Michael Flynn.
"I hope you can let this go," the president said, according to Comey's memo.
After firing Comey, Trump tweeted that the former FBI director "better hope that there are no 'tapes' of our conversations before he starts leaking to the press!"
Ironically, that's what prompted Comey's decision to share the memo. The New York Times reported on the memo in May, apparently based on the leak Comey authorized.
Comey said he didn't leak the memos himself because he "was worried it would be like feeding seagulls at the beach."
He also said he hopes there are tapes of his meetings with Trump, and called on the president to release them.
"Release all the tapes," Comey said on Thursday. "I'm good with it."
Michael Calderone contributed reporting.
This is a developing story and will be updated.
Before You Go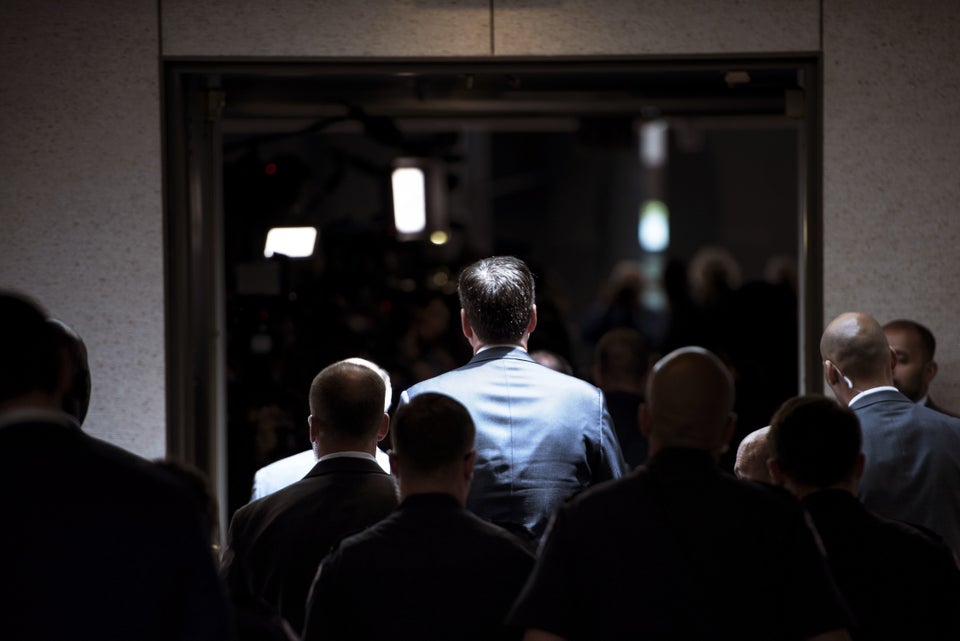 Photos From James Comey's Testimony
Popular in the Community