"People talk to the dogs -- they're like furry counselors," Tim Hetzner, president of Lutheran Church Charities, told NBC's "Today." "It's a chance to help bring some relief to people that are shaken up because of the bombings."
The Huffington Post reported last week that two of the dogs, Addie and Maggie, who'd stayed in Connecticut to serve the elementary school on a more permanent basis, were able to get to the city quicker than the other canines in the program. By Wednesday, Luther, Ruthie and Isiah arrived at the First Lutheran Church of Boston to console anyone in need.
The dogs were also dispatched to local hospitals to comfort survivors who could not visit them at the church.
"Animals have an uncanny ability... to discern that you and I have sadness and distress," Reverend Ingo Dutzmann, a pastor at the church, told The Huffington Post earlier this week. "Rather than shying away from it, they're attracted to it."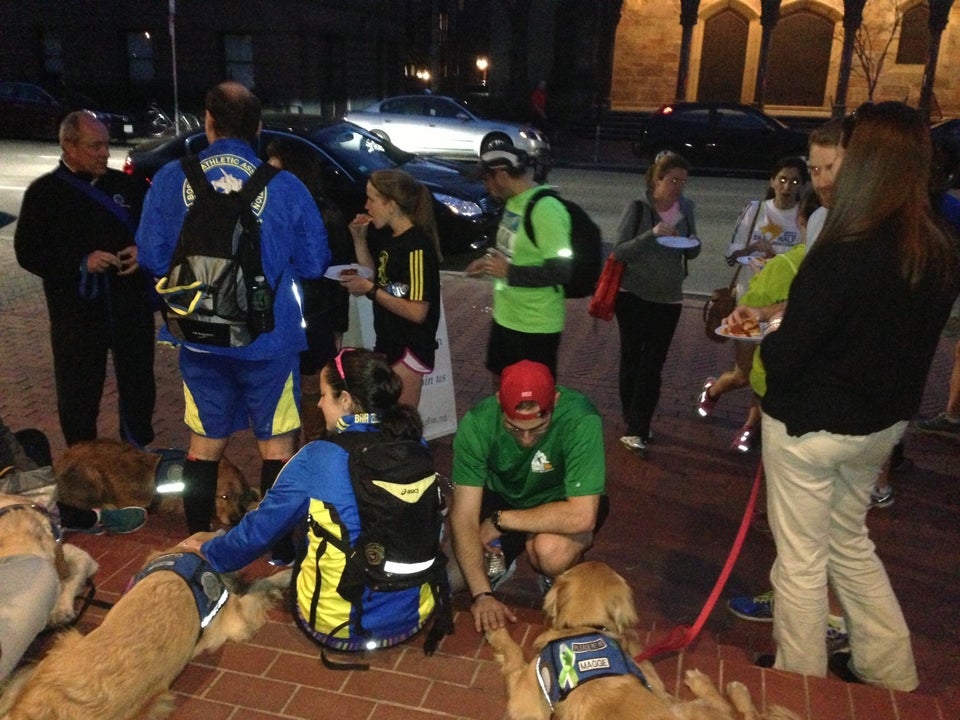 Therapy Dogs Comfort Boston
Popular in the Community