I have apparently taken my final step in comfort shoes and have entered a new realm of footwear: Orthotic-friendly shoes.
"Are you serious?" I asked the podiatrist as he inducted me into the Plantar Fasciitis Foot Pain Club. Plantar Fasciitis is inflammation of the plantar fascia, the connective tissue or ligament on the sole of your feet. Aggrevate that sucker and there is no turning back. No walking either. You basically wake up in the morning, steel yourself to put weight on your foot knowing the pain you are about to experience will be excruciating, and then for the rest of the day you hobble between chairs and ask people to fetch you things. Plantar fasciitis most commonly affects women between the ages of 40 and 60, according to the Mayo Clinic. Count me right there.
In my case, the problem flared up when I foolishly wore a brand new pair of hiking boots on an easy five-mile hike. I thought I was breaking them in; in fact, I was ending my ability to walk without pain. That was two months ago.
The remedy for Plantar Fasciitis, after icing and stretching exercises bring limited relief, is a pair of orthotics that you wear in your shoes. If the orthotics don't do the trick, cortisone shots and surgery and then maybe still more foot pain await.
But right now we are on the orthotics. The problem with orthotics is that they don't actually fit in any shoe in my -- or Imelda Marcos' -- closet. They make every shoe feel too tight. And you can forget anything with a heel. A rise is OK, preferable actually, but heels are a thing of my past, says Gray O'Brien, the physical therapist with whom I now have a standing (sitting?) appointment twice a week. Gray starts off each session with a foot massage that leaves me totally ready to forgive him for rejecting every pair of shoes I've worn in. No flip-flops, no sandals, no ballet flats, no flats period, and of course, no heels. Something that laces up would be nice, he advises.
"You want me to walk around in old lady shoes!" I told him. Gray has heard it all before. "I want you to be able to walk around, period," he replies. Match point, Gray.
Let me just say that before Plantar Fasciitis got the best of me, I wore comfortable shoes. I kept a pair of heels stashed in the corner for the two occasions a year I needed them, but for the most part, I already knew my way around brands like Walking Cradles and Munro. A bunion ended my relationship with Naturalizer, but I could still find comfortable riding boots and short boots that pretty much worked for going in to the office. For the past two years, my work uniform has been a pair of skinny jeans, a long sweater and a pair of wedges or boots on my feet. But now my orthotics don't work with either wedges or boots or anything else that exists on planet Earth, or so it seems.
I spend every evening online looking at shoes that won't make my feet cry or my eyes burn when I look down. I spent a month ordering so many shoes online to accommodate my orthotics that now the UPS man just idles in the driveway, waiting for me to try them on before he takes the return.
With all the attention paid to how midlifers approach aging and the products they need to continue enjoying life, how is it that nobody has figured out how to make a pair of stylish shoes wide enough to fit an orthotic? Talk about a better mousetrap that needs to be built.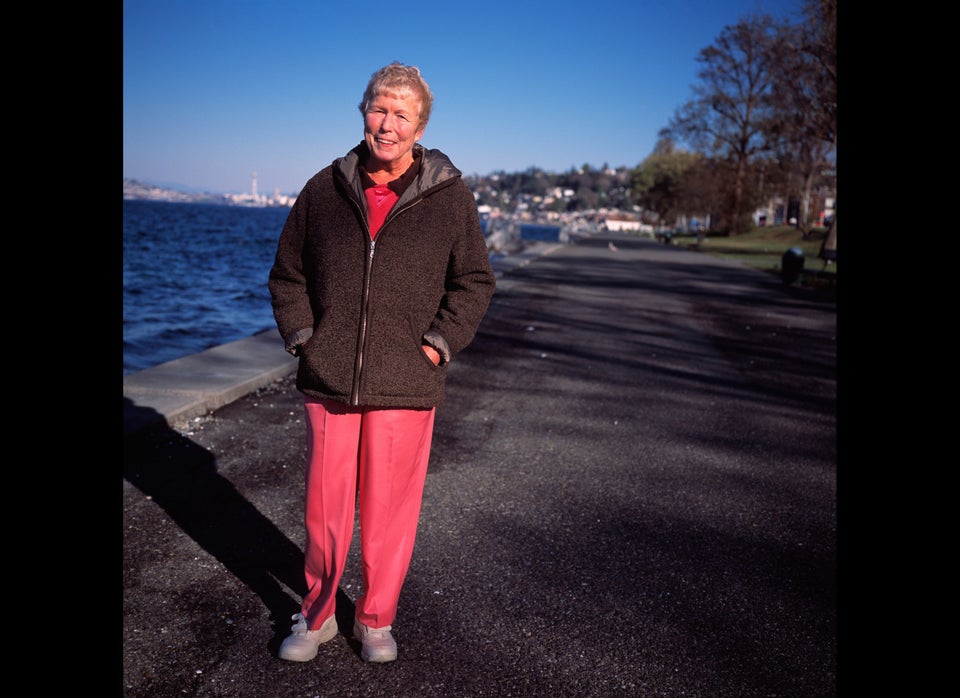 7 Biggest Post 50 Beauty Blunders
Popular in the Community