It seems that the U.S. Patent and Trademark Office (USPTO) has its limits when it comes to men's underwear.
When Anders Selvig, the founder of a Norwegian brand known as Comfyballs, tried to register his company's name in the United States (after successfully doing so in 22 countries), he couldn't register as a men's underwear company. The USPTO said Comfyballs was too vulgar.
"Registration is refused because the applied-for mark consists of or includes immoral or scandalous matter," the office replied, declining Comfyballs' application because of its use of, well, balls in its name.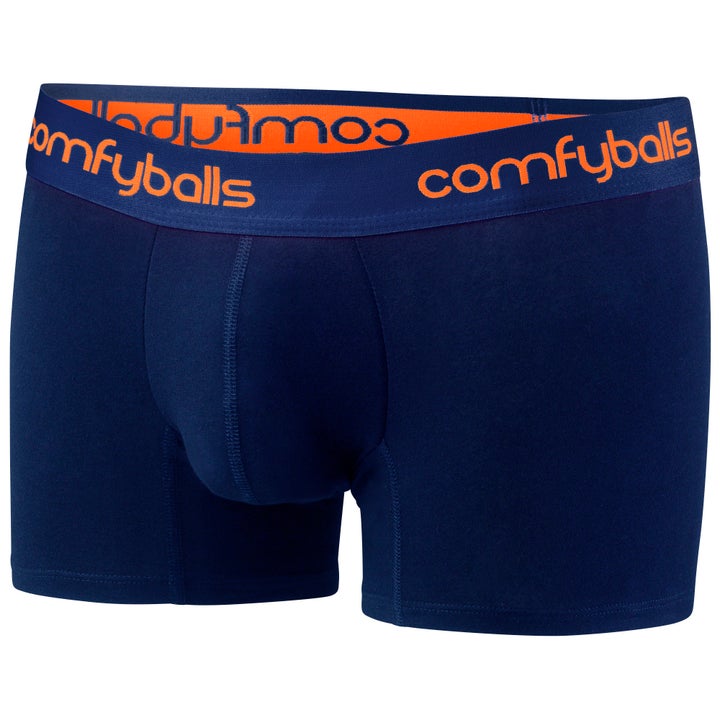 "The use of 'balls' in this context is in lieu of the word, 'testicals,'" the USPTO said. "The idea behind the mark is that a man's testicles will be comfortable in the applicant's goods. Unfortunately, the word, 'balls,' has a vulgar meaning to a substantial composite of the general public."
"This is a milestone for us, a little bit strange maybe," Selvig told HuffPost in an email. "As English is not our native language, we totally understand that the USPTO may have been right on the assumed perceived vulgarity of our men's underwear application, but a layman here and there could certainly argue that Comfyballs for women's underwear is equally or more vulgar than the same for men."
So Comfyballs has a ® for their women's line, and a ™ for their men's line ― the only thing is, they don't have a women's line quite ready yet.
"In parallel with realizing that we wouldn't be able to register for men's underwear, we were developing a new women's line," Selvig said, adding that the trademark hurdle didn't prohibit him from marketing Comfyballs in the U.S. ― and admitted that he held off on a big launch, hoping he'd get more buzz on the name controversy.
"We strongly believe that it solidifies our presence/platform better from the get go to have such registration. A federal registration establishes our ownership of the mark and our exclusive right to use the trademark nationwide, and we can file it with U.S. customs to prevent the importation of infringing goods," Selvig said.
The best way for U.S. customers to purchase Comfyballs is through its online shop, but there are plans to be in stores in the future.