Matt Miner estimates that he's rescued about 50 abused or abandoned dogs in his Queens, N.Y., neighborhood since Superstorm Sandy. He focuses on helping the pooches, not personally punishing their human handlers. But in his comic book series "Liberator," masked vigilantes save the animals and give the abusers their comeuppance.
"You're seeing heroes taking action," he told The Huffington Post. "Personally I don't break any laws, but people in 'Liberator' are breaking laws."
Miner is plenty heroic, too, though perhaps in a quieter way than his on-page alter-egos. As the one-year anniversary of the superstorm passed, Miner, 37, said he was pouring his share of the comics' revenue back into the dog rescue operation he runs with his wife, Sloane Quealy-Miner.
The fourth issue of "Liberator," which retails for $3.50, hit stores two weeks ago.
Miner, also featured in the HooplaHa video above, actually hatched the pet avengers idea before Sandy hit, and he feared the effects from the storm would stop his progress. Two feet of water flooded his home, requiring the bottom floor to be completely rebuilt. At the same time, he and his wife hustled to keep up with the forgotten pets. Dog fighting is popular in his Far Rockaway, N.Y., coastal community, he said, and so is leaving the injured and starving pit bulls on the street. (Miner and his wife currently have five dogs in their care and many others under foster supervision.)
He managed to follow through on his project, too. He took classes in comics writing and worked with professional artists to help render his vision in the best light possible, he said. Now he's getting steady freelance assignments as a comics writer.
And it all started because he wanted every dog to have its day -- and every animal abuser to meet street justice (if only on the printed page).
"I wanted to show people taking matters into their own hands," he said.
THE COVER FROM ISSUE 2 OF "LIBERATOR":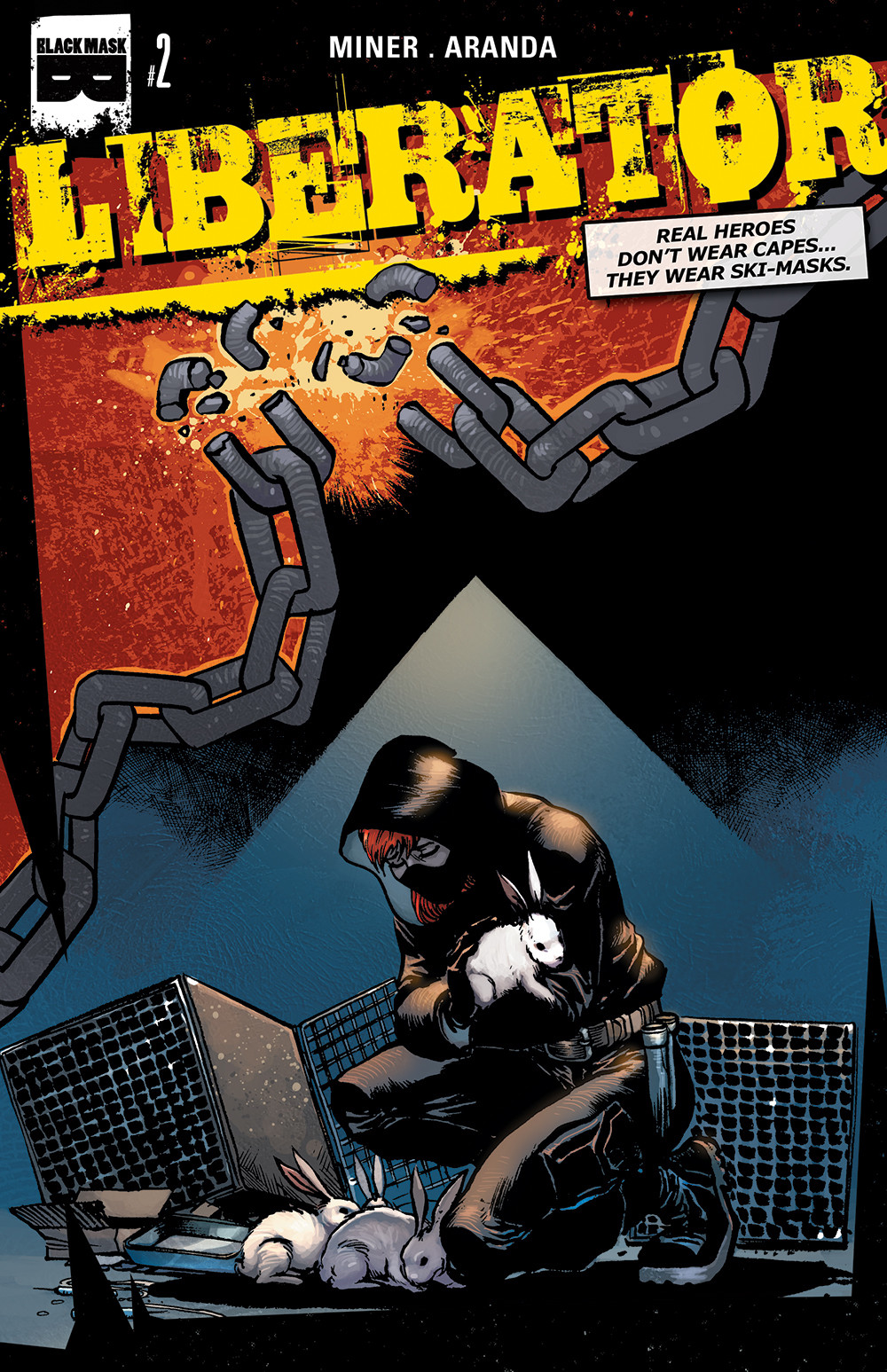 Calling all HuffPost superfans!
Sign up for membership to become a founding member and help shape HuffPost's next chapter