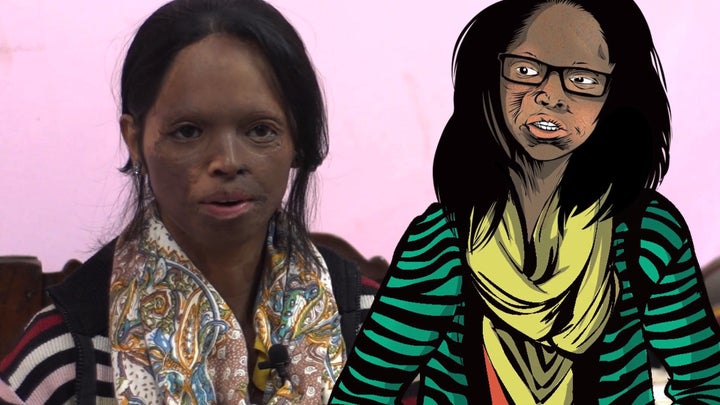 What appear to be these superheroes' weaknesses are actually their greatest strengths.
A new augmented reality comic book from Indian-American author Ram Devineni reimagines three acid attack survivors as superheroes. After surviving the brutal crimes, the characters confront their biggest fears: stepping out into the world and dealing with overwhelming stereotypes and judgments.
The comic book, which is downloadable and debuts at the end of the month at the New York Film Festival, aims to accurately reflect the struggles acid attack survivors face even long after their physical wounds begin to heal. They're victims of gender-based violence, but they're often re-victimized by society after the crimes are committed.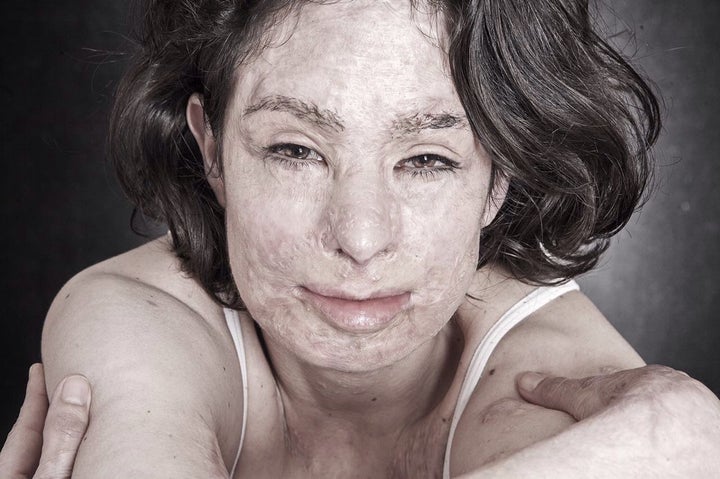 "Often [acid attack survivors] were treated like the villains and the blame was put on them," Devineni, who co-authored the comic with Paromita Vohra, told The Huffington Post. "Our comic book focuses on this and tries to change people's perceptions of these heroic women."
The comic book, "Priya's Mirror," is the second chapter of a stunning series Devineni helped launch last year called "Priya Shakti." The central character, Priya, is a survivor of gang rape who challenges patriarchal views and urges victims to seek out help.
In "Priya's Mirror," which is being funded by the World Bank, Priya meets women who have been attacked by a demon king who spews out acid and traps them in his castle. Once Priya shows the women their strength through her mirror, they're able to escape, Devineni said.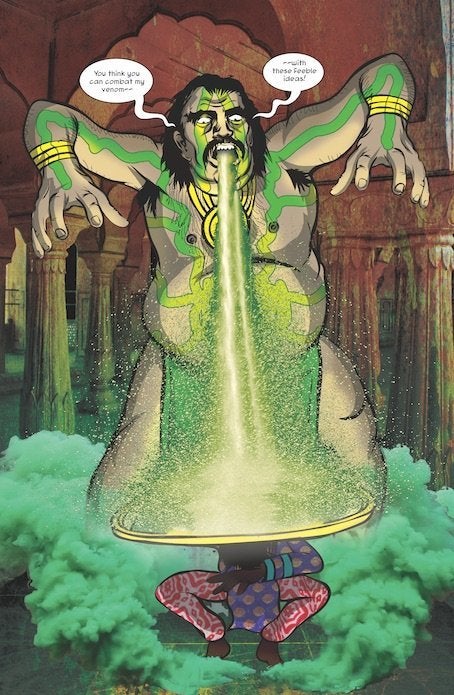 The comic book characters are based on the real-life experiences of survivors Devineni interviewed in New York City, New Delhi, and Bogota, Colombia, which underscores just how widespread the issue is. Artist Dan Goldman studied images of survivors from around the world before he began drawing, he told the BBC.
The assailants use products that are easily accessible from stores and leave long-lasting effects when used as a weapon. Victims' appearances are permanently disfigured and their muscles and internal organs are often affected as well.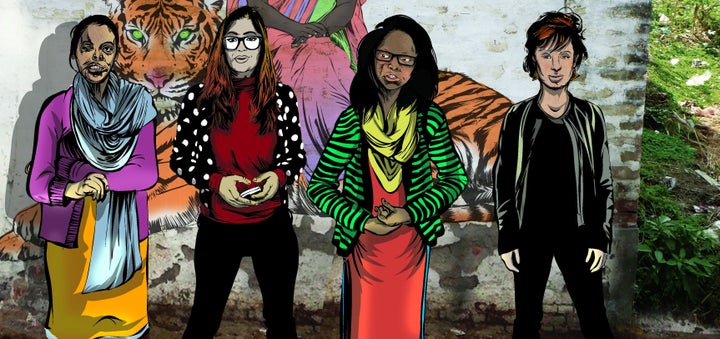 They face years of reconstructive surgery, bankruptcy, isolation and depression, Devineni added.
Society often wants little to do with these survivors as well. They often struggle to find work, and many are driven to suicide, according to the U.S. State Department.
Devineni aims to target teens and hopes that the use of augmented reality technology will help reach that demographic. The goal is foster an opportunity for teenagers to begin a conversation about these types of issues that predominantly affect women and girls.
"Teenagers are at a critical age when they are learning about relationships and developing their opinions of each other," he said. "This comic book series is a powerful tool to talk about gender issues."
Support HuffPost
The Stakes Have Never Been Higher
Related
Popular in the Community