An important new comic book series is on the market that claims to be the first-ever mainstream superhero book to specifically focus on a transgender character as its central protagonist.
Alters is a project published by AfterShock comics that is committed to not only diversity in its storytelling, but also amongst the staff creating the series.
This comic takes place in a world where a new kind of mutant ― Alterations, or Alters ― are emerging. Our protagonist, Chalice, discovers she is an Alter as she begins her own personal transition from male to female.
"I think it's important to see yourself reflected in media, and for trans people we so rarely do," Tamra Bonvillain, the colorist for Alters, told The Huffington Post. "I also believe having more and more examples of trans people begins to normalize the concept to people in general."
The Huffington Post chatted further with Bonvillian and writer Paul Jenkins last week about the genesis of Alters and what the team wants readers to take away from this powerful, ongoing narrative.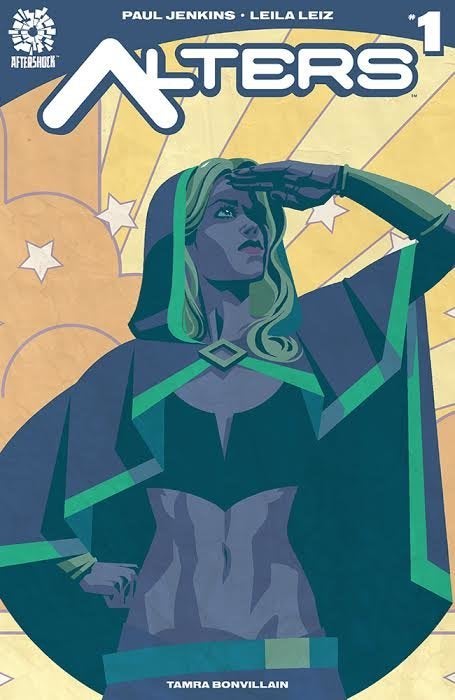 The Huffington Post: Tell us a bit about Alters. How did it come about? What can readers expect?
Paul Jenkins: Alters has been in the works for quite some time. A number of years ago, I had the idea for a series involving people who are at a disadvantage somehow in our society who develop superpowers. The focus would be on the collision of hyper-advantage and disadvantage ― in others words, the stories would concentrate on the person in the middle. And that is at the heart of Alters. While our main character, Chalice, is transgender, it is about much more than that. There is a character dealing with cerebral palsy, another who will be dealing with depression, and yet another who is homeless. I believe these stories will allow readers to contemplate the various issues our characters are dealing with, and think about the contrast between their personal situations and their powers.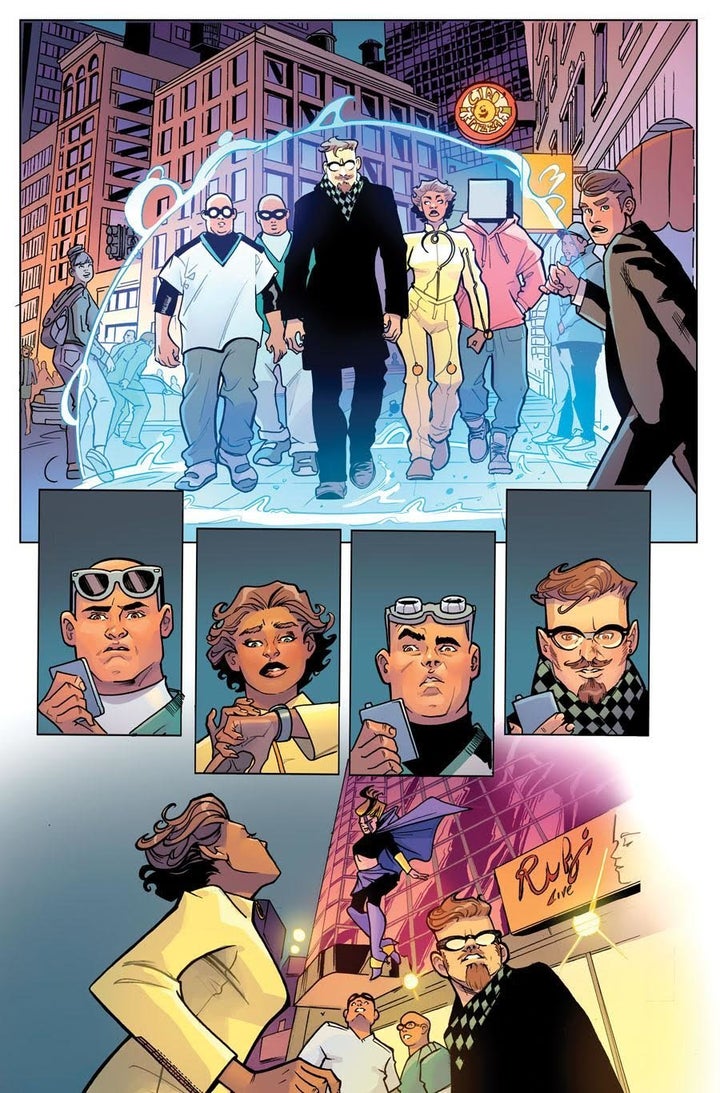 What can young kids who may be questioning their own gender identity take away from this comic book?
Tamra Bonvillain: I've heard many trans people say that they never knew that being transgender was a thing when they were younger. By seeing an example, maybe that will help show them that it is possible, and they are not alone.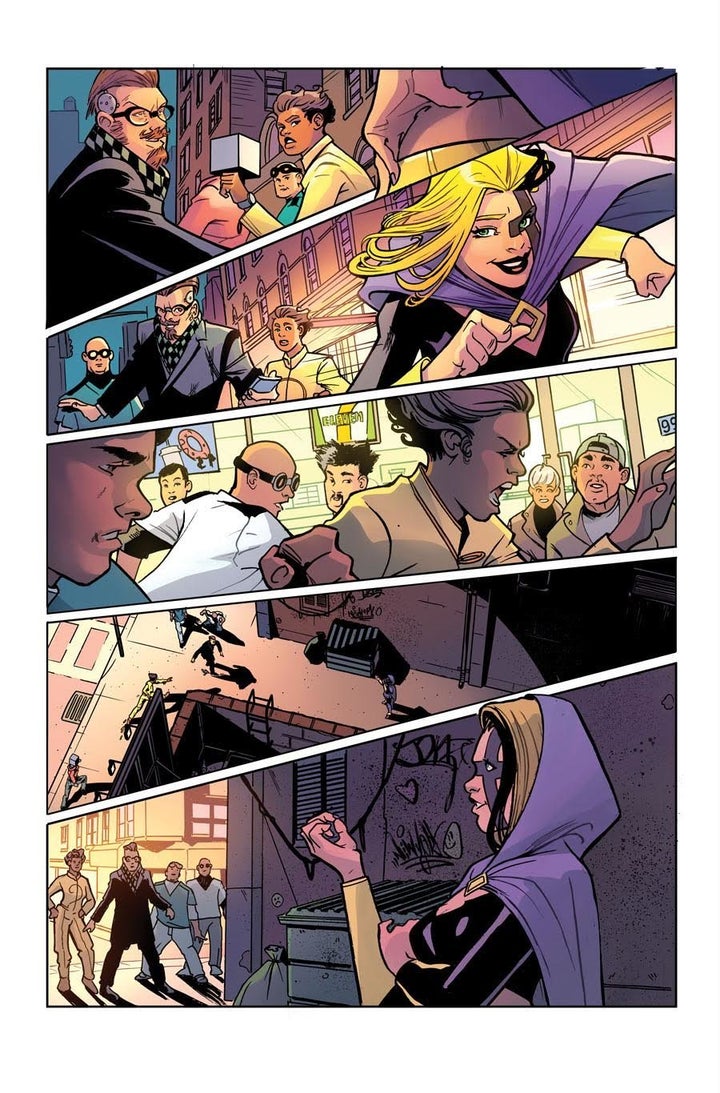 What can cisgender people take away from this comic book?
Jenkins: I'm hopeful readers will take two things away from this: that they will be entertained and also given food for thought. On one level, Alters is a fun comic about a cool heroine who goes against a maniacal villain. She kicks butt, and she's part of a unique team of heroes. But I'm hopeful Alters will add something positive to the ongoing discussion about transgender [identity] in this country. Let's be clear: we cannot possibly claim to somehow be representative of the experiences of trans people. I can only listen and learn and try to write interesting stories that treat the subject with sensitivity. I will say that in the time I've been researching this story and writing the issues, I have learned so much from the various trans people who have given me input. I put a lot of time and effort into my research, and that will continue for all of the situations we cover in Alters.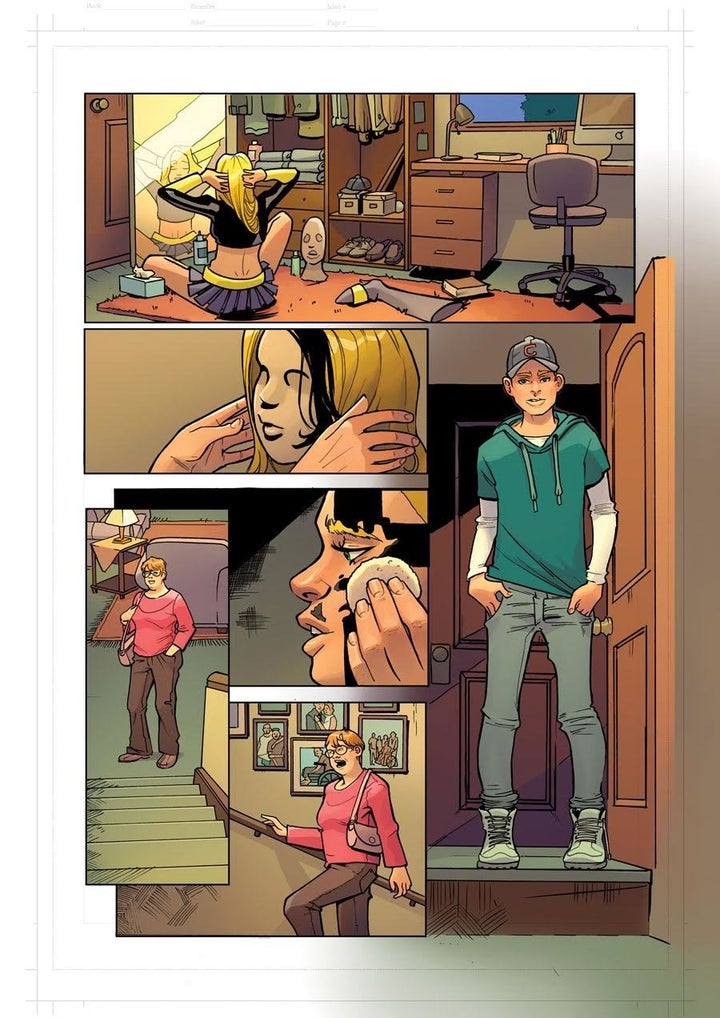 What else can we expect from you in the future?
Jenkins: I recently released a new novel from St. Martin's Press entitled Curioddity ― it's a story of a person relearning how to see all the magic around him. I'm now working on the next novel, and of course we will have more issues of Alters every month. Added to that, I work in a number of other mediums such as film and animation so I'm pretty busy these days.
Want to check out Alters for yourself? Head here.
Popular in the Community