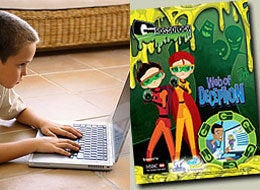 Paul Gillespie is my hero.
When he worked for the Toronto Police Sex Crimes Unit, as head of the Child Exploitation section, he made an impassioned plea to Microsoft Chairman Bill Gates. He wrote that law enforcement was facing huge challenges in investigating online child exploitation and child porn.
Microsoft's enthusiastic response helped launch the Child Exploitation Tracking System (CETS). It's a computer software program that supports intelligence-led investigations, allowing police around the world to share information and collaborate. "The system was designed with the input of cops from a wide range of countries," Paul told me, "And it's now in place in 10 countries - including Australia, Brazil, Canada, Chile, Columbia, Indonesia, Italy, Romania, Spain, and the United States. We were just in Romania, and new countries are coming on board all the time."
A recent success story made headlines around the world. Using technology developed by German police, a photograph of a man sexually abusing a nine-year-old boy in Thailand was digitally unscrambled. Interpol then circulated the image to police forces who are part of the CETS network. And a former Canadian schoolteacher was charged.
In fact, Paul is my super hero.
He has created an Internet safety comic book for young people - one that kids think is cool, and actually read. "I wanted kids to learn how to stay safe while surfing the Net," Paul says. "So we teamed up with YTV's hit show Grossology - like CSI for kids - to create a comic book with characters from the show."
And it worked. The comic was distributed to 300,000 Canadian school children earlier this year, and you can download it for free. A discussion guide for parents and teachers is also available.
The comic is just one of the initiatives launched by the not-for-profit organization Paul founded when he left the police force, the Kids' Internet Safety Alliance [kinsa.net]. Their mandate is to both address how the Internet is used to harm children, and to celebrate the positive and creative ways young people use the technology.
And now Paul has an additional role: he was named Cyber Crime Director in Residence at the University of Ontario Institute of Technology. UOIT is developing a Centre for Cyber Crime Research - a secure space where researchers can work with partners in law enforcement, government, and the private sector to create solutions and bring them to market. The public will be welcome, too. "We want the Centre to be a place where families and school tours can come to learn about the latest technology and how to stay safe," Paul says.
Each time I speak about what Paul and his colleagues are doing, New Radicals-in-the-making are inspired. He's clearly found a way to put the skills acquired in his career to work on some of our brave-new-world's greatest challenges.
If you've been following this series, you know that I've been writing about how emerging New Radicals like you can make a name for yourself (for more about the New Radicals, see archived articles). How you can create a personal brand that will help you step into your new role.
The second question in the branding process is "What do you do?". In marketing circles, this is known as an "extended identity". You might think of it as your capacity - what you've learned, your knowledge and expertise.
Most people feel pretty terrific when answering this question. We feel proud of what we've accomplished, and excited to begin to think about how we might leverage these credentials in a fresh way.
For Paul, the answer to the question was abundantly clear. And he was delighted to discover that, at midlife, he had lots to offer. "I'm finding that my 28 years on the police force and all my life experience is really valuable now. In fact, I think I'm just hitting my stride."
Have you heard of other examples of people whose mission is to protect the most vulnerable? Or people working on this very important issue? Share your thoughts with us by commenting below, or by emailing me directly: julia@wearethenewradicals.com.
Related