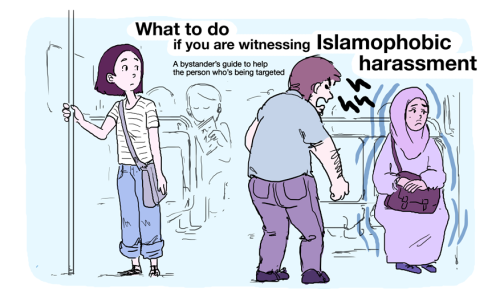 To say that Muslims, women, people of color and members of the LGTBQ and disabled communities are uneasy after Donald Trump's win on Nov. 8 is an understatement.
In the past week, a rash of hate crimes and harassment across the country has left many people wondering how they can help.
Marie Shirine Yener, an artist who goes by the pseudonym "Maeril," has some advice.
The 22-year-old from Paris has created a viral comic that illustrates what to do if you see someone being harassed because of their race, ethnicity, religion or identity: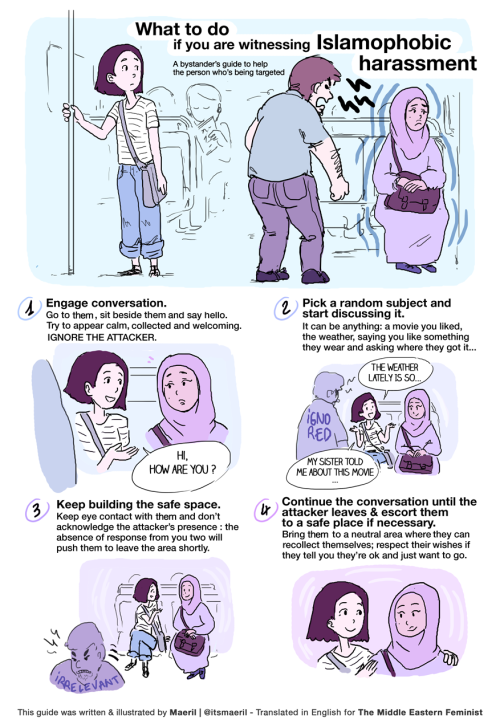 In four simple panels, Yener's guide shows how to create a safe environment for the person who is being harassed while ignoring the aggressor.
"I want to help people to become more aware of less privileged peoples' struggles. Terrorism has been hitting us all hard. We need to stand together and block the road to any form of hate that could spawn from fear," the artist told CNN.
"Have you ever thought of what it would be like to live in a place where you're afraid to ask for help from the police and where people deny you services because of what you choose to wear? Because there are people who endure that every day," she added.
The rise of Islamphobia around the globe inspired Yener to create the comic, she said, adding that the approach she illustrates could apply to any type of harassment.
But the tactic's effectiveness depends on the situation, says Mona M. Amer, an associate professor of psychology at the American University in Cairo and research associate with The Family and Youth Institute, a research-based nonprofit for Muslims.
"If the harasser is agitated and there is a feeling that the situation may escalate to physical assault or other form of violence, the bystander should instead help facilitate the person's physical escape from the situation and ask other bystanders or authorities to help or intervene," Amer told The Huffington Post.
"Sometimes it might be more effective to directly speak to the harasser to tell them to stop, especially if more than one bystander speaks up," Amer said. "Harassers may be emboldened to verbally bully one person but may lose confidence when facing several people."
Yet regardless of which tactic seems appropriate, Amer stresses that the important takeaway from Yener's comic is to do something if you see harassment.
"If you see someone being attacked or bullied, resist the bystander effect and do something about it," Amer said. "If you do something about it, others will too."
If you're interested in showing support for people vulnerable to hate crimes ― aside from wearing a safety pin ― Yener recently published another handy comic: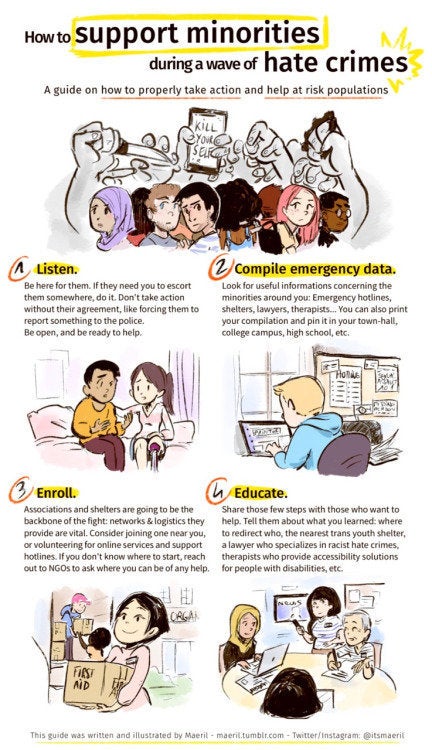 And remember, love Trumps hate.
The Huffington Post is documenting the rising wave of anti-Muslim bigotry and violence in America. Take a stand against hate.