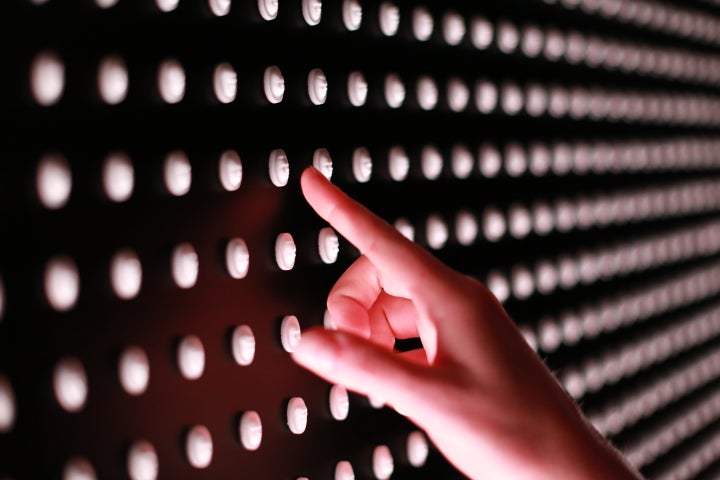 Each year, millions of Americans are prescribed opioids, and the data shows many of them don't know it. My son could easily have been one of them.
Several months ago, my son, Taylor, had his wisdom teeth removed and while he was in surgery, I was given four prescriptions to fill. One of them was for a six-day supply of tramadol.
I am a safety professional well-versed in the risks of opioids, which include the risk of addiction, accidental overdose, or having the medicines stolen by friends or family members. Because of my background, I knew to ask the assistant that gave me the prescriptions whether any of them were opioids. She looked me in the eye and told me, "No."
When I went to get the prescriptions filled, I decided to double check on my phone since there were brand names I did not recognize. It turns out that one was for an oral rinse, one was an antibiotic and one was extra-strength ibuprofen. The fourth prescription, ConZip, is a brand name for tramadol. When I went to pick up the prescriptions, I asked pharmacy staff the same question, "Are any of these opioids?" The clerk initially told me no, but after checking with the pharmacist, she came back and said that yes, tramadol was a synthetic opioid. When I asked if they recommended any alternatives to the opioid for pain management, she did not.
My experience with my son reaffirmed what I have known for years: we all need to be advocates for our safety and the safety of our loved ones. For too long, we have trusted that if something is being prescribed to us, it must be safe. Instead, we must be willing to talk with our doctors about opioids, ask questions about our prescriptions and consider alternative options, especially if we have a family history of addiction.
The reality is that these questions are not necessarily easy to ask of our healthcare providers. It can be intimidating to question them and many people do not even know where to begin.
Patients can start by learning both the brand and generic names of opioids. For example, Vicodin, Percocet, and Oxycontin are recognizable names. They all are also opioids. In our recent poll, 28 percent of respondents told us they had taken an opioid in the last three years; that jumped to 42 percent when we gave them common brand names.
To help facilitate a deeper discussion, NSC has created "Opioids: Warn Me" labels for insurance and pharmacy cards. They'll indicate to your doctor, pharmacist and their staff that you want to know what you are being prescribed and whether there are other options for treatment. These labels are free to order and can help you start the conversation.
National data show opioid overdose is taking 60 lives every day. Extrapolate that and we have lost 22,000 people to prescription opioid overdose in the past year alone. Our recent poll indicates that one in four Americans have been directly impacted by the opioid crisis.
To save lives, we must utilize a multipronged approach. We need prescriber education, good laws and more treatment options, but we also need to face opioid misuse head-on and understand our role in stopping it. We should talk to our healthcare professionals about what we are being prescribed and be able to ask for alternatives without worrying about undermining our physicians' authority.
Most important, we should talk to one another. Because the truth is, we are all mere degrees of separation from the worst drug crisis in recorded U.S. history.
Each of the 22,000 lives lost annually to prescription opioid overdoses is someone's child, sibling, parent or friend. And each death is preventable. Learn more at stopeverydaykillers.org.
Popular in the Community