My grandmother, Hilde Goldberg, is a Holocaust survivor. Orphaned at eighteen, she spent the war smuggling children to safety despite her own life being in constant danger. Later she was with the Red Cross when they liberated Bergen Belsen, searching for her parents and finding instead my future grandfather, a medical officer -- after which they fought in the Israeli War of Independence as a doctor/nurse team.
I don't remember a time when I didn't know these stories. As a child and to this day, when I stay at my grandparents' house I stay in a room lined with books, many of them about the Holocaust. Also featured in this particular room is a celebratory faux newspaper, made for my grandmother when she retired from the day care center she founded for underprivileged children in New Jersey, long after the war. These symbols and pieces of history are in my bones, echoing in me for as long as I can remember.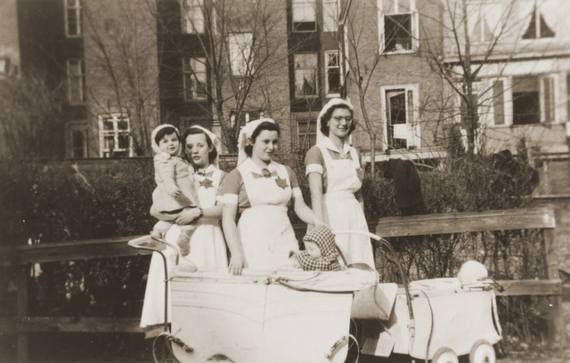 It was in this room, when I was in late high school, that I decided what I wanted -- needed -- to do with my life. It sounds silly to remember the exact moment, but I was playing different options out in my head and realized that I couldn't picture being happy if I didn't spend my life trying to convince myself and others, that things could be better. That people could be better. I felt I owed it to my grandmother, for the privilege of being born safe and secure and loved. I felt I owed it to the children's faces that peered out of the photograph albums she has pieced together over the years; some who survived, many others who didn't.

However, I didn't put that together for a long time. It was always there in the background of my life, and therefore invisible. It was only until after I graduated from university and travelled to Tanzania had I realized the course my life would take; how my grandmother's story would soon be a catalyst to my life half way around the world.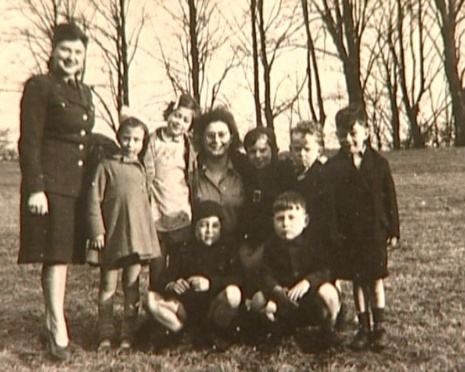 When I first visited Tanzania back in 2010, I was working with an organization to teach vocational skills to undereducated adults. I then moved onto volunteering at the Nkoaranga Orphanage, where I met my soon-to-be adopted daughter and son, and all the other Nkoaranga kids. The very first day, every single one of those children stole my heart. The life I had planned was suddenly and irremediably yanked off course, in the best possible way. The last four years have been a whirlwind, growing our non-governmental organization (NGO) to the point where we now run the orphanage volunteer program, have an office and employ over 20 staff. We also run an outreach program, are building a village for older children and are taking over full funding of the orphanage in 2015. I now live here with my husband and two gorgeous children, and get the indescribable privilege of watching them fall asleep in their own beds, rather than in a row of orphanage cribs.
The more I do, the more I feel that I'm beginning to embody the elements of my grandmother's journey -- that these things are circular. Like her I am a stranger in a strange land, subconsciously retracing the wounds of history, trying to convince myself of the possibility of a better future. As a child and to this day, I constantly try to make sense of the senseless.
I watch my children, adopted from the orphanage, and the ones left behind -- the children whose hearts beat with mine. Robbed of their mothers and trying, sometimes desperately, to kindle love in the people they meet, hoping beyond hope to someday lodge deep enough in someone's heart not to be abandoned again.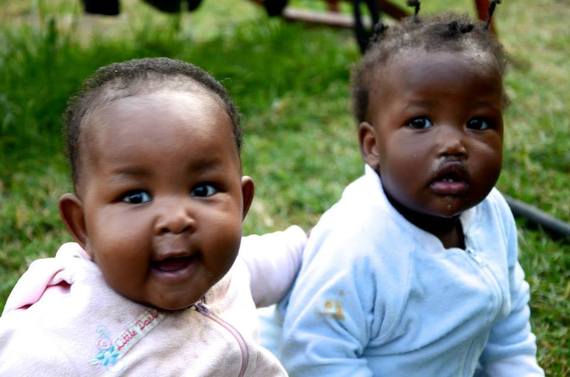 In some small way, maybe I understand how my grandmother must have felt -- clinging to the promise of tomorrow through the children she fought for. That maybe no matter how much she loved her own three, being happy for herself was never going to be enough, that she needed the buoyancy of reaching more, doing more. Like Roald Dahl's giant peach being borne up by thousands of seagulls, a house tentatively easing off the ground with the addition of one last balloon -- gently overcoming the resistance of gravity, and lifting en masse what would be impossible alone. And that even once the scale has tipped precariously towards the light, those who have known darkness will never spend a single moment without feeling their heaviness straining towards the comfort of the ground, dark and cool and restful.
My whole life has seemed in some ways to be a response, an attempt to push back. Or at least to try to persuade myself that life can still be worth living, even in shadow of inescapable knowledge. Although I'm still not completely convinced. My kids are the only thing that I can hold onto, to feel hope -- my two babies, and the others I can't adopt, the kids I work with every day. Motherless and unprotected, and I hold onto them as tight as I can to prove that at least here, on this tiny scale, we are pushing back at history. We can do better.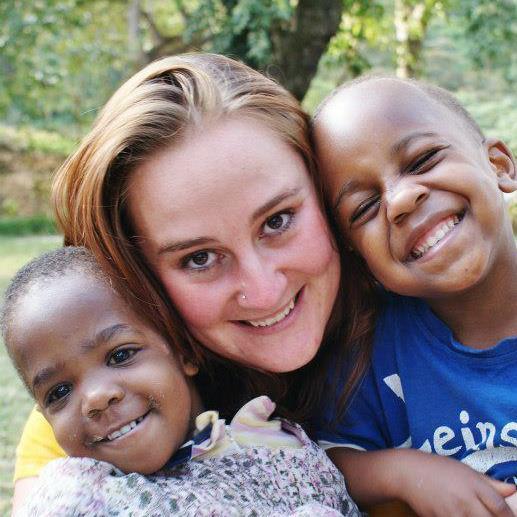 If you are interested in learning more about Hilde Goldberg's story, my aunt Rita Goldberg has recently published a book called "Motherland: Growing Up with the Holocaust" that explores both her story and the impact it has had on the next generations, which has already been released in the UK. You can also get involved with our work in Tanzania through our website for my organization, The Small Things.
Calling all HuffPost superfans!
Sign up for membership to become a founding member and help shape HuffPost's next chapter