In 1510, a young monk from Germany named Martin Luther walked 700 miles to Rome on a pilgrimage. He returned home disillusioned, and in 1517, he raised 95 difficult theological questions at the university where he taught -- and kicked off what became the Protestant Reformation. This year, my crew and I will be filming a public television special to celebrate the 500th anniversary of that event.
Most of the show will be filmed in Germany later this summer. But this week in Rome, we took time out from producing our upcoming Easter special (more on that soon!) to film a few segments about Martin Luther. For details on Martin Luther's Rome visit -- and our shoot -- be sure to click on each of the photos below.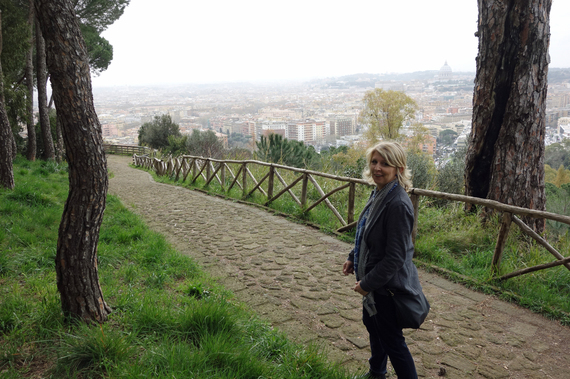 We were scouting for an evocative trail leading into Rome, to capture the awe that filled Luther as he approached the grand finale of his pilgrimage. Our local guide and good friend, Francesca Caruso, led us to the perfect setting, on Monte Mario.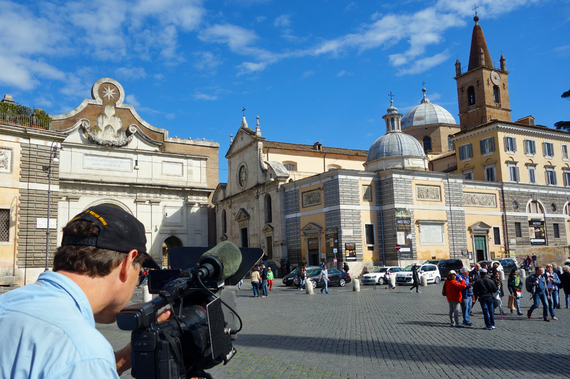 Luther was an Augustinian monk, and just inside Rome's city gates (at Piazza del Popolo) is the Augustinian church of Santa Maria del Popolo. Just as a hostel provides a needed bunk for a backpacker today, this church provided Luther a humble home upon his arrival in Rome.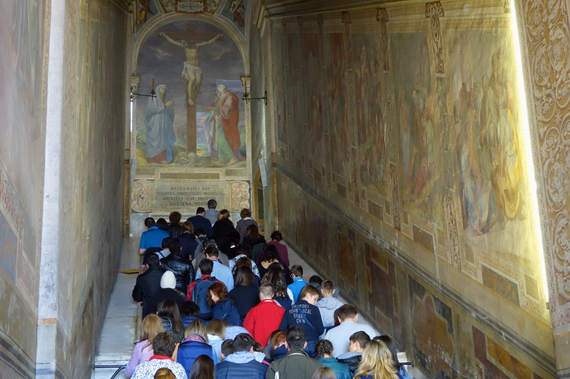 After dropping to his knees and declaring, "Hail, holy city of Rome," Luther did what pilgrims still do to this day: He worshipped at holy sites all over town. He climbed the Holy Stairs (Scala Santa) on his knees, just as our cameraman, Karel Bauer, did today. And upon reaching the top, Luther thought the same thing Karel did: "This just makes no sense to me."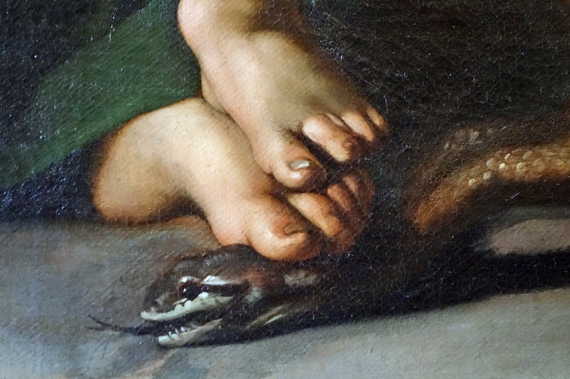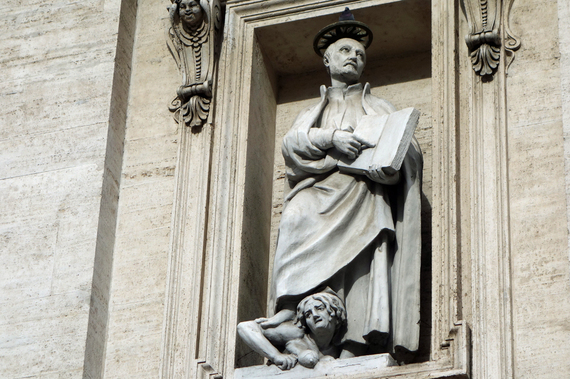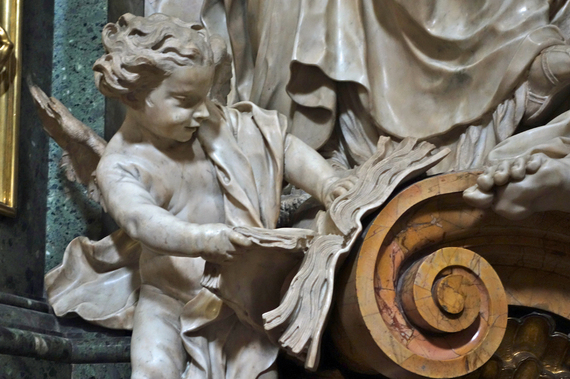 By questioning corrupt Church practices -- jumping through hoops to earn less time in purgatory, or purchasing relief from the consequences of your sins in the form of indulgences -- Luther unleashed a torrent of public frustration and undercut the power of the Church. The Church fought back with the Counter-Reformation. If you know where to look, you can see Church-sponsored propaganda designed to make sure the Catholic (which means "universal") Church remained the only permissible way to be a Christian: the Virgin Mary and toddler Jesus stepping on evil snakes; stony saints stepping on heretics; and angry cupids ripping up the pages of Bibles that had been translated from Latin into languages normal people could actually read. It was a tumultuous time for Christians of all stripes.