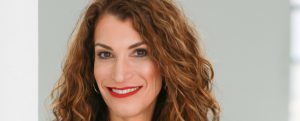 DOWNLOAD THIS EPISODE FROM ITUNES HERE
DOWNLOAD THIS EPISODE FROM SOUNDCLOUD HERE
SEE THIS EPISODE AS A VIDEO HERE
It's one thing to be open about your addiction when you're a writer in LA—aka a person most people assume WOULD be an addict.
It's quite another when you're a high-powered attorney.
But Lisa F. Smith is a trail blazer. The author of the hit book Girl Walks Out of a Bar is also probably my favorite person I've never met. (Side note: I've slept in her bed despite not having met her; it's not as sexy as it sounds but that's something we get into in the interview.)
What's fascinating about Lisa's story is that she was so high functioning that the day she got sober was just like any other day where she was headed to work—although instead of going to work, she went to detox.
In this episode, we discuss her fear around coming out, the way addiction can start with food and how she feels when men in AA are called sexual harassers, among many other topics.
(BTW, Lisa is featured in my Guide to Becoming a Light Hustler, where I profiled the people I know who have taken their darkest experiences to share their light and in some cases built careers off of it. If you want to be one of them, be sure to get the free guide here: www.annadavidcoaching.com.)
NOTE: This episode is from a Facebook Live interview that we did, which means that the audio isn't as sharp as it is on regular episodes. Please bear with that! And please tune into my regular Facebook Live interviews, which take place at 4 pm PST on Tuesdays (unless I have a conflict, in which case I reschedule but announce the change on my page. Make sure you Like my page so stay up on the info!)
DOWNLOAD THIS EPISODE FROM ITUNES HERE
DOWNLOAD THIS EPISODE FROM SOUNDCLOUD HERE
Calling all HuffPost superfans!
Sign up for membership to become a founding member and help shape HuffPost's next chapter
This post was published on the now-closed HuffPost Contributor platform. Contributors control their own work and posted freely to our site. If you need to flag this entry as abusive,
send us an email
.