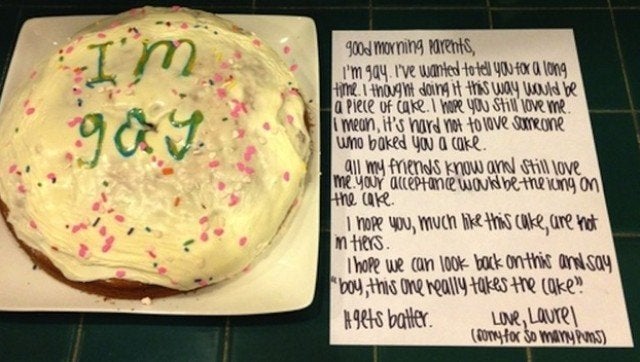 This could, quite literally, be the sweetest coming out you'll ever see.
As the photos show, the 15-year-old also penned a heartfelt note, filled with plenty of clever, pastry-themed puns: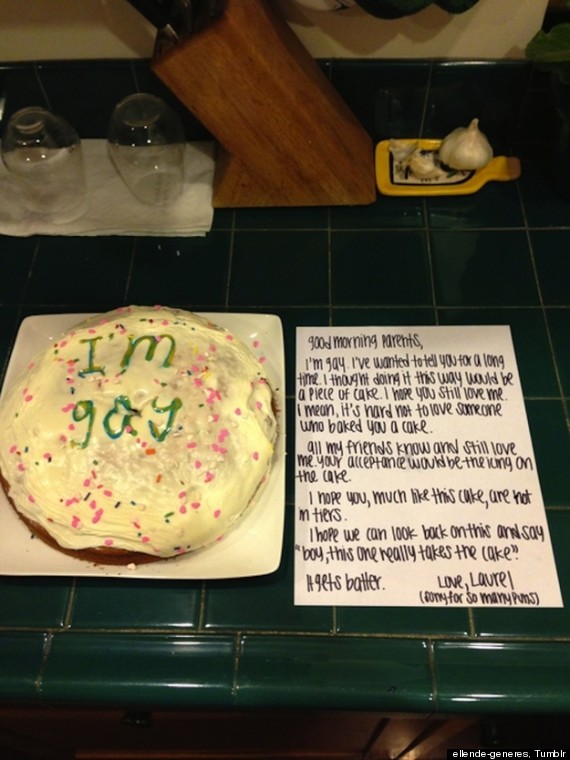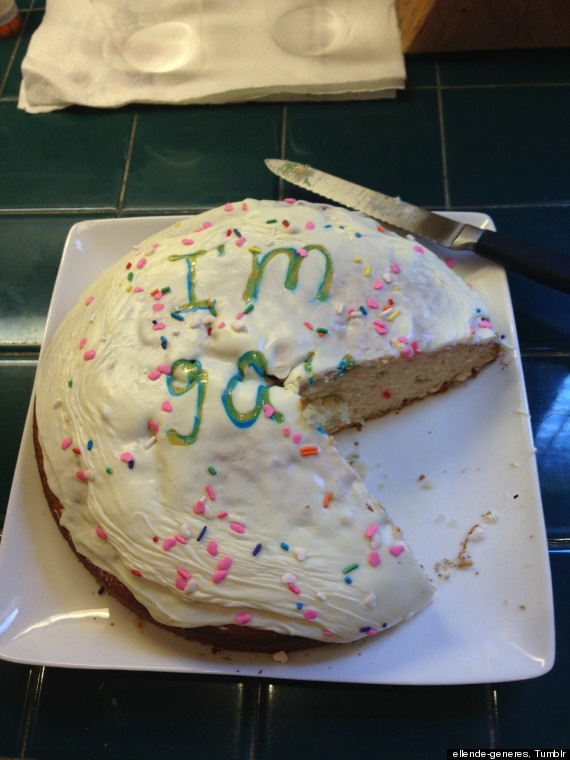 "I thought doing it this way would be a piece of cake," she wrote. "I hope you still love me ... Your acceptance would be the icing on the cake." She then concludes, "I hope we can look back on this and say 'boy, this one really takes the cake.' It gets batter." As for her mom's response, Laurel later adds, "We hugged and cried together. Then, we all ate the cake and talked."
In an email to HuffPost Gay Voices, Laurel said she was surprised by the viral response to her post, which she placed on her Ellen DeGeneres-themed tumblr (the 15 year old says she's a huge fan). "Everyone has been overwhelmingly kind," she said. "Straight, gay, and transgender people have been contacting me for advice or simple just to say congrats ... I guess things travel quickly on the internet!"
Check out the original post by ellende-generes here.
Before You Go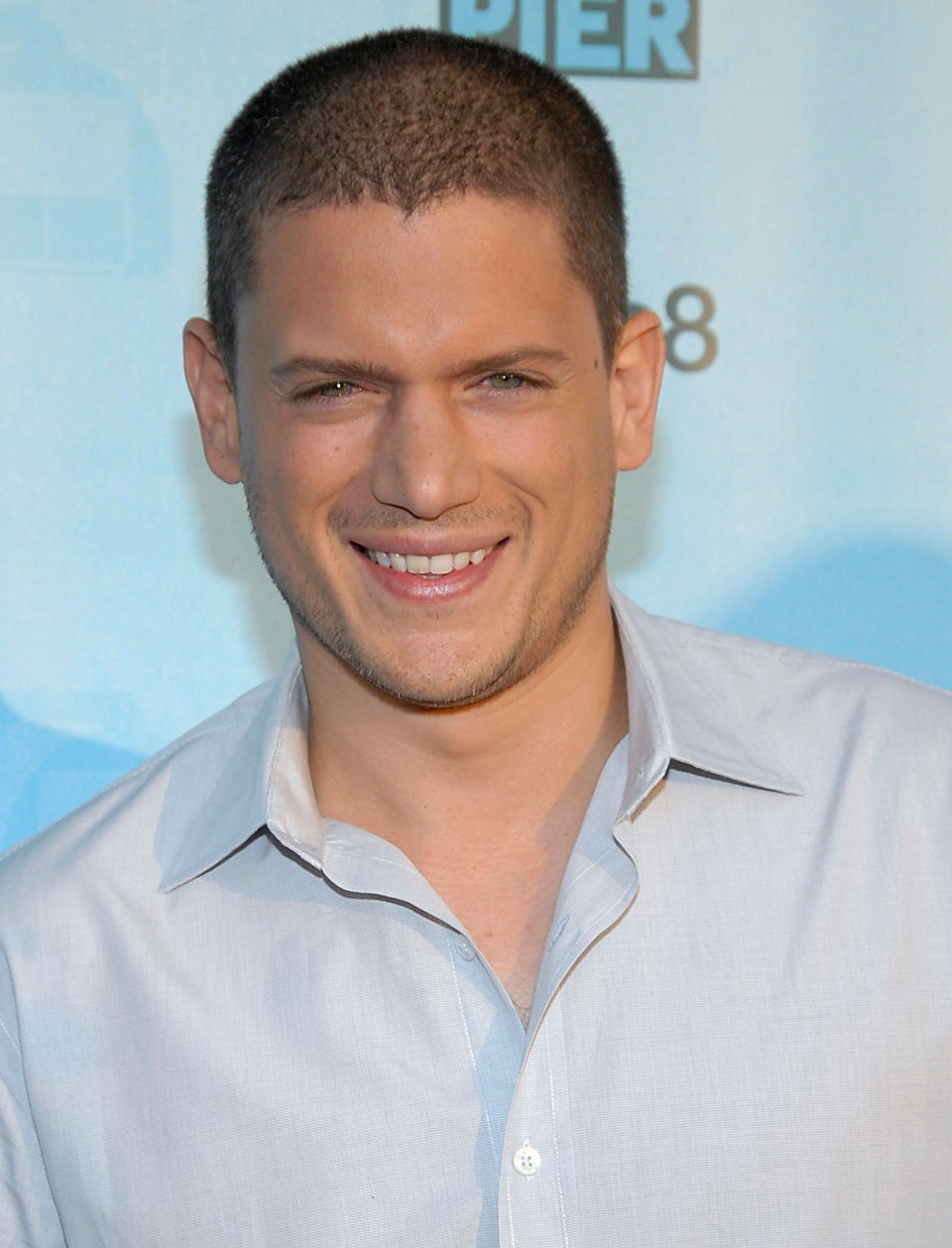 Celebrities Who Have Come Out As LGBT
Popular in the Community