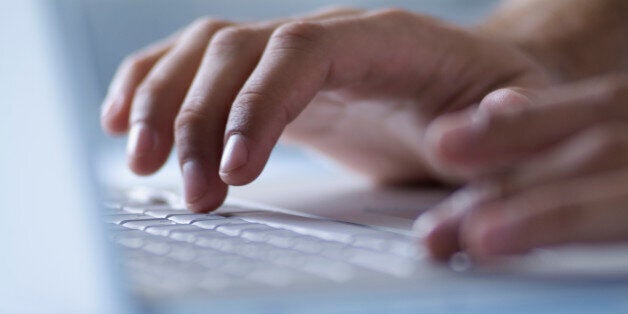 It would be hard to overestimate the incredible impact that the Internet has had on the LGBT community. From the ways that we discover and develop our identities to the ways that we find one another, build community and develop relationships, the Internet has played a revolutionary role in how we define and participate in the LGBT community.
The Internet has also transformed how we come out to one another and to the larger world.
When I came out many years ago at 15, I had individual conversations with my mom, dad, sisters, brothers, grandparents, uncles, aunts and cousins. Once I had told my family, then came a long list of friends. One by one, I sat them down and explained that I'm gay.
What had once been a series of potentially emotionally devastating conversations with family and friends can now be accomplished with a simple Facebook status update. The Internet and social media have taken a tradition of LGBT life, the tradition of coming out again and again to the people in our lives, and made it easier, faster and more efficient. Post a photo of you and a date, type a few sentences or change the "interested in" category to people of the same gender and in an instant the news is shared through newsfeeds to all your friends.
And coming out on Facebook is now among the most mundane ways people are coming out online. Young people in particular are being creative about how they use the Internet to come out, using video, Tumblr, Instagram and other platforms to express themselves and tell the world who they are.
In a similar fashion, organizations like It Gets Better and The Trevor Project are using the Internet in innovative ways to provide online support and resources for young people who are discovering that they are LGBT or who are thinking about coming out. It Gets Better gained international prominence with thousands of videos from celebrities and public figures like President Obama and everyday people offering advice and support to LGBT young people. The Trevor Project is the leading national organization providing crisis intervention and suicide prevention services to LGBT young people, including a 24-hour hotline.
But easier, faster and more efficient doesn't necessarily equal safer and better, especially if you don't have reliable access to the Internet.
A 2012 report from the Federal Communications Commission (FCC) showed that about 19 million Americans do not have access to broadband Internet. In some areas 3G wireless service is lacking. On the surface that may not appear to be something to fret over. After all, it's not urgent that you be able to download the latest episode of True Blood. But when we think about how the Internet has become key to virtually every aspect of modern life, from communications to work, it becomes clearer that access to broadband Internet is becoming as important an issue as access to electricity.
For LGBT people in rural or poor areas, the issue of Internet access can be even more crucial, because it provides a lifeline to a broader community of LGBT people, access to lifesaving health information and resources from organizations like The Trevor Project and ways to engage in our democratic institutions that help make life better for LGBT people.
The federal government is developing a national broadband policy that aims to ensure that Americans from every area of the country have access to reliable and affordable broadband Internet. As the FCC is developing its plans and strategies, it is crucial that LGBT people be part of that process to ensure that the needs of LGBT individuals are represented and included.
I will be joining the LGBT Technology Partnership for its inaugural policy forum looking at these issues in an open dialogue about the impact of communications, security and technology policies on LGBT communities. The event, entitled "The Future of Broadband, Security and Privacy for LGBT Communities," will bring together LGBT leaders, policy makers and experts on Sept. 12 in Washington, D.C. FCC Commissioner Ajit Pai will keynote the forum.
Related
Popular in the Community