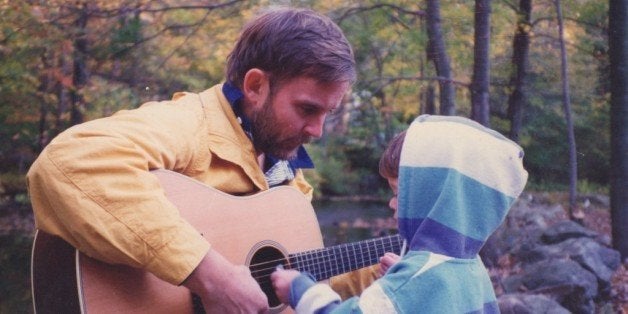 It took a while to get over the notion that things like this are not supposed to happen to people like me; to families like ours. But six years into helping my son, Austin, in his battle with addiction, I realized this does happen to folks very much like us.
But thankfully we were making progress. After learning about things previously unknown to me -- interventions, wilderness programs, therapeutic boarding school -- Austin was finally doing better. He was living in New Orleans, where he was attending college. We talked and texted every day. Our messages to each other always ended with, "I love you."
But in late October 2012 there was a 48-hour period I will never be able to fully reconstruct or reconcile.
I received two strange text messages from Austin from an unknown phone. There was a jumbled voice mail. My parental-antenna went up. I reached out for him through several channels, without success. Then, in the middle of the night, I received a blocked call and, two minutes later, another call from an unknown number.
It was the coroner telling me my beautiful boy was dead from an accidental overdose.
The soul-searching and self-doubt still tear me apart. Where did I go wrong? What more could I have done? Why didn't I see this coming? Why didn't Austin reach out to tell me he was struggling again? Was he, in fact, struggling again or did he simply have a horribly tragic accident? Six years, countless therapists and several hundred thousand dollars later, I had no answers. Only questions.
Looking back over my journey with Austin I am struck by how difficult it was to find reliable information and trusted advice to help him with his addiction. When other loved ones were diagnosed with cancer, diabetes or heart disease, there was always a road map. Who to call. Where to go. Which hospitals were the best. That knowledge provides hope. But not with addiction. Addiction is an insidious, "hidden" health issue living in the shadows. My wife and I felt like we were in a foreign country, unable to speak the language or read the signs. Many of the "specialists" we encountered had no particular training or expertise in addiction treatment. Rather, they simply focused their practices on a large (and growing) audience of people who were desperate for help.
And the problem is only getting worse.
Astonishingly, there is no well-funded, national organization dedicated to battling addiction in this country. Perhaps it is because of the shame, stigma and denial that surround this issue. While there are many good people within many good organizations doing important work to combat addiction, they're often underfunded or not well-known, leaving families like mine unclear about where to find solutions to help our loved ones. The way our country approaches one of the most pressing health crises is grossly inadequate.
In light of this, a group of us created an organization: Facing Addiction. We think of it as a roll-up, not a start-up. Facing Addiction brings together the best organizations in the addiction space to work collaboratively on providing programs that will reach more people than has ever happened before. These programs and solutions will come together in one place, under one trusted brand name -- so people will know where to turn when they need help. In turn, we hope to raise the funding needed to educate America about the addiction crisis and what can be done to help those who are suffering or are at-risk.
When I tell people about Facing Addiction they typically say that it sounds like a daunting undertaking. I suppose they are right. But with so many Americans -- or their family members -- with substance use disorders, and a problem that is getting worse each year, it will become even more daunting if we don't get started now. I cannot get Austin back. But I can help others avoid the pain and devastating loss we endured.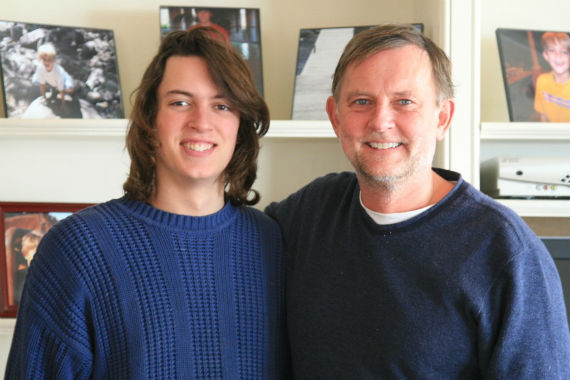 Jim and Austin Hood.
Jim Hood is the co-founder and post-event organization director for Facing Addiction, a 501(c)3 organization dedicated to finding solutions to the addiction crisis, as well as an independent coalition of national, state, and local non-profit organizations. For more information, visit FacingAddiction.org.
This post is part of a series produced by facingaddiction.org, in conjunction with their event Unite to Face Addiction (Sunday, Oct. 4, National Mall, Washington, D.C.). The blogs are also part of The Huffington Post's "What's Working" solutions-oriented journalism initiative. For more information on facing addition, visit www.facingaddiction.org.