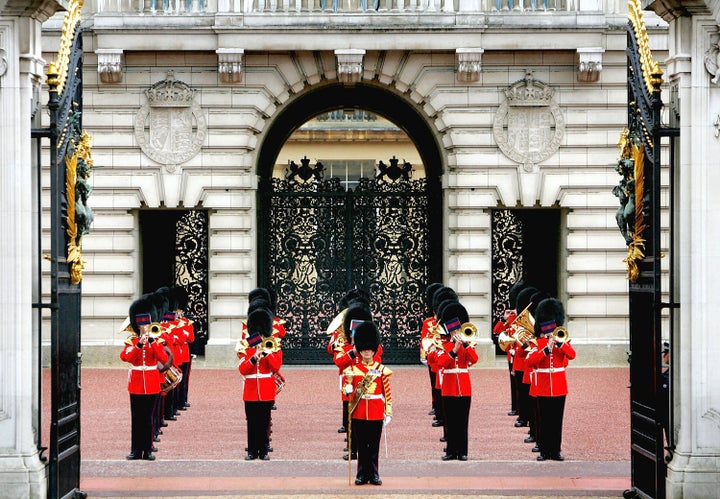 It is the first time that any intelligence service, anywhere in the world, has allowed an historian to read through its files and record his or her findings.
In 2002, the then MI5 (British security and intelligence service) Director -- General Sir Stephen Lander took the decision to open up the secret service to an independent historian. After a thorough search, Sir Stephen said at the book's launch in London, intelligence historian Christopher Andrew was chosen. He had to be vetted just like any member of MI5, and was given his own office, with "more or less unrestricted access."
Sir Stephen said that an official history was decided upon as MI5 was coming up to its centenary year and he wanted to mark the anniversary for the service's staff and retirees. Moreover, he said, that post 9/11, and with the wars in Afghanistan and Iraq, the work of MI5 had changed and he wanted to reflect that, "reaching out beyond the myths and misunderstandings to the public."
Lander said that he had to get ministerial agreement for a book to be commissioned, and so Christopher Andrew was given wider access to MI5 than anyone had ever been given. The Defence of the Realm, published by Allen Lane in the UK and by Alfred A Knopf on 3rd November in the US, is the result of Andrew's several years of research.
Once written, Sir Stephen said, the text had to be cleared with government, and certain sources had to be protected in the case of "current or future work."
Christopher Andrew said that he found many interesting facts during his research. One was that at a certain point in time, MI5 could not handle the number of Soviet spies who were in Britain and so expelled 105 KGB agents.
The book reveals, among many matters, how MI5 prepared for the outbreak of the First World War and rounded up all known German spies within weeks. It also shows how well informed MI5 was about Hitler's intentions, largely in part due to an MI5 spy, Wolfgang zu Putlitz, who worked at the German Embassy in London. The British Prime Minister, Neville Chamberlain, refused to believe that Hitler could have malicious intent, until MI5 told him privately in 1938 that Hitler had used an offensive word to describe the PM.
Andrew was also of the opinion that London was still a target for a major terrorist attack; it was a matter of "when, not if," according to the author.
I interviewed Christopher Andrew and asked him what his biggest realization had been during the writing of Defence of the Realm. The author replied,
"It took 95 years to appoint an official historian and thank God it did ... so far as intelligence agencies are concerned, you can not make it possible for people to know what they did, in which case you get absurd conspiracy theories such as, for nine years we had a head of MI5, Sir Roger Hollis, who was actually working for the Russians -- absolute rubbish! So I'd like to think (the publication of this book) marks the end of the age of rubbish and the start of the era of enlightenment."
Calling all HuffPost superfans!
Sign up for membership to become a founding member and help shape HuffPost's next chapter