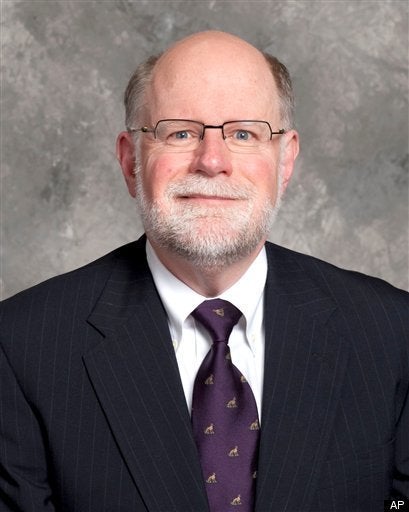 WASHINGTON (Reuters) -- A top government financial regulator said on Friday banks have taken only about half the hit they will experience from commercial real estate losses, and that while banks will remain under strain from commercial properties, no systemically important firms appear at risk.
"While we expect significant ongoing CRE-related problems, it appears that worst-case scenarios are becoming increasingly unlikely," Patrick Parkinson, the Federal Reserve's director of banking supervision and regulation, told Congress.
Parkinson is due to testify before the Congressional Oversight Panel that is reviewing efforts to stabilize the financial system after the financial crisis of 2008-2009. A copy of his testimony was obtained by Reuters.
Parkinson said that since the beginning of 2008 through the third quarter of 2010, commercial banks had incurred almost $80 billion of losses from commercial real estate exposures. Banks are estimated to have taken roughly 40 percent to 50 percent of losses they will incur over this business cycle, he said.
"Even if CRE delinquency metrics continue improving, there remains a sufficiently large overhang of distressed CRE at commercial banks such that loss rates for this portfolio will likely stay high for some time and many banks with CRE concentrations will remain under stress," he said.
Parkinson said that some systemically important financial firms had large exposures to commercial mortgage-backed securities and derivatives such as commercial real estate collateralized debt obligations. However, he said risks in those areas had been reduced and significant markdowns had already been applied to those securities.
Banks with high concentrations of commercial real estate loans tend to be those with between $1 billion and $10 billion in assets, of which one third had high concentrations of such loans, he said. Among banks with $10 billion or more, 10 percent had high concentrations of commercial real estate loans.
"CRE concentrations are not a significant issue at the largest banks," he said.
However, Parkinson said losses due to commercial real estate, particularly residential construction and land development lending, were a chief reason for the high number of bank failures since 2008. Regulators expect further bank failures due to commercial real estate losses over the next few years, he said.
Regulators are encouraging loan restructuring to reduce losses, he added.
Calling all HuffPost superfans!
Sign up for membership to become a founding member and help shape HuffPost's next chapter