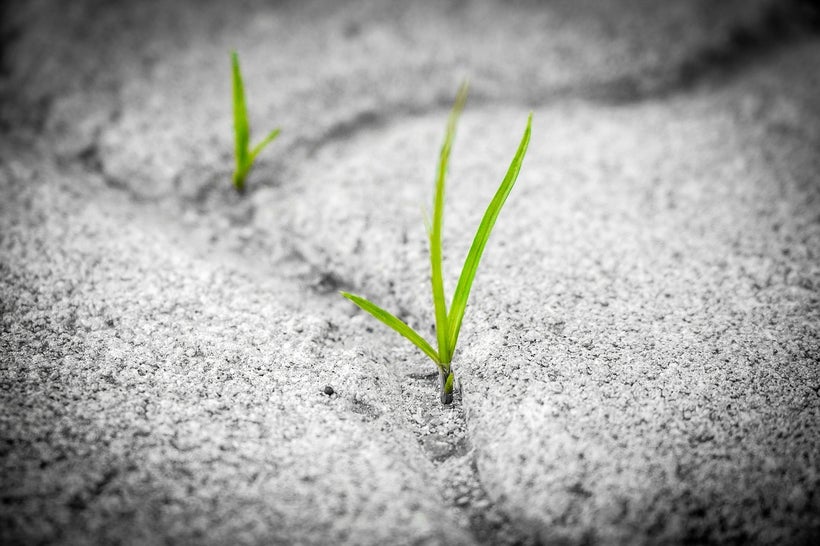 "Without Commitment, You Will Never Start. Without Consistency, You Will Never Finish." - Denzel Washington
Commitment is "a persistence with a purpose". Devotion, dedication, loyalty, and emotional contribution to the declared choices. Yet, often times commitment is misunderstood for attachment and used interchangeably. The distinction is both huge and pricey. While the commitment asks "what can we do together?", the attachment requests "what can you do for me?". Attachment limits possibilities and leads to imprisonment and dependence. Commitment thrives on discovery and freedom. Attachment latches onto the specific outcome leaving us worried and in self- doubt about the anticipated results. Commitment accentuates dedication to the vision and allows us to stay open to whatever arises. Commitment sparks the action in the light of the unexpected. Staying committed then becomes a goal in itself when confronted with temporary setbacks.
Commitment and attachment - both start with a declaration. Both set an intention to act boldly. However, commitment permits to choose who we are independently of the results whereas attachment to the results controls our being.
Here is the choice which needs to be made. It's always tough to take the route we have never traveled. Commitment provides a chance to obtain the result we want through persistency based on the wisdom gained from the past. It is not as important to win each time as it is to stay consistently focused on the pursuit.
Start with a pledge.
Own it - otherwise you will find yourself, again and again, going around the same old circles. Start the climb with a single step.
Allow courage and the sense of adventure, enthusiasm and satisfaction to fuel your next move.
Allow yourself to feel vulnerable, abandoned, or stuck – it is all part of the process.
Trust that inspiration will find you unexpectedly - so remain open.
Recognize and acknowledge your own talent and originality.
Most importantly believe in yourself, and the beauty of your being.
Stop behaving self-destructively - when you do.
Relax into who you are. Make the change that will eradicate the attachment to the outcome and liberate yourself to attain anything you desire, regardless of how it comes to pass.
Success is a state of being rather than a definition of an accomplishment in terms of experiences we searched out to produce. It gives us freedom to choose what stays and what goes in/out our lives. It gives us immunity from being bothered by others' judgement when we "fail" to fit into their dictionary of meanings.
Share your thoughts in the comments section if you found this observation valuable. Please visit me at Kasia Jamroz, CPCC, ACC for more insight into the realm of personal growth and organizational transformation.
REAL LIFE. REAL NEWS. REAL VOICES.
Help us tell more of the stories that matter from voices that too often remain unheard.
This post was published on the now-closed HuffPost Contributor platform. Contributors control their own work and posted freely to our site. If you need to flag this entry as abusive,
send us an email
.