Sports brings out the best in us -- commitment that raises performance, passion that inspires greatness, and bonds that lift a team beyond its individual members. At BT we broadcast hours of sports to fans every week, from soccer to rugby, basketball to baseball, tennis and sailing and witness this commitment and collective power at each of the events we cover, and it has led us to a realization -- the collective force of fans can help to make a better world.
At BT, we're working for a world where people and businesses team up to preserve the world's resources. It's a vision that's central to our journey, and guides our future growth. We've built our business around sustainable solutions that create connections across the globe. It's a challenge we've met through a sportsman's approach -- commitment, passion and teamwork. Now, inspired by the world of sport and our collective mission, we're taking on our greatest test to-date.
As a global population, we're currently consuming 1.6 times the resources that can be renewed in any given year. For generations, our society has cared too little about our planet's constraints. Energy demands have grown higher and higher, while the world's poorest struggle on without power for even basic daily functions. Individual efforts have seemed woefully outmatched by the scale of action needed to meet this threat.
We're at a critical time for action. While the world awaits the outcomes of multi-national negotiations in Paris to close the year, the energy crisis deepens.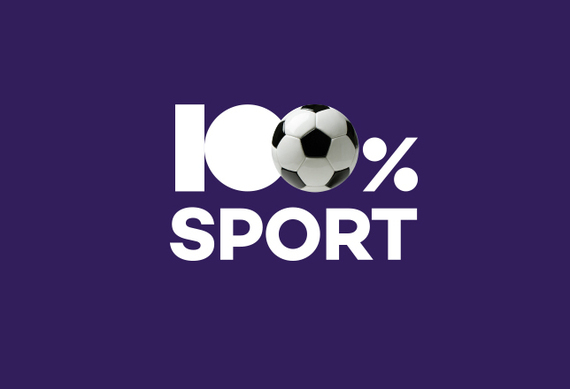 Powering our communities with clean, renewable energy may be the biggest challenge we collectively face -- but it's vitally important. Already, companies are mobilizing alongside everyday people to build a plan for success. It's a movement called 100%: a coalition of citizens, businesses and governments committed to the goal of powering our world with 100 percent renewable energy. BT is proud to be a part of this movement, and proud of the work we've done to ensure all of our UK operations are powered by renewable electricity. We've announced our ambition to have the same be true of our entire international business by 2020. It's a commitment we take very seriously, and one that we extend to our customers by providing technology that reduces their own carbon footprints.
In 100%, we see the same sporting qualities of commitment, passion and teamwork.
We want to harness that collective power, because we believe it can change the future.
As part of the global clean energy movement, I was proud to work with Olympian and America's Cup winner Ben Ainslie to launch 100% Sport at the Social Good Summit. 100% Sport is a global initiative to inspire sports fans around the world to take action to combat climate change and support actions towards the Global Goals, making 100 percent clean, renewable energy the new normal.
Ben, the most successful Olympic sailor of all time, has championed sustainable sport since setting up his own British America's Cup team, Land Rover BAR, in 2014, after winning sports oldest trophy as part of an American team.
Together, we won't settle for anything less than success. And like any great team, we can't go it alone. Only together can our actions create the change we need to build a better world. We're calling on sports fans across the world to switch to clean energy, but more than that, we'll be relying on their passion and commitment to inspire their peers to take this crucial action.
From Sir Ben Ainslie to the Sunday league footballer, the sports world is filled with people that possess the 100% commitment needed to change the way we power our world. Together, with that spirit, we will make a better world.
Calling all HuffPost superfans!
Sign up for membership to become a founding member and help shape HuffPost's next chapter