The Committee to Protect Journalists confirmed Wednesday that Deane was the 1,000th journalist killed while reporting since the organization began keeping records in 1992.
Colleagues mourned the death of Deane, 61, who had worked at the British television network for 15 years, and British Prime Minister David Cameron tweeted that he was "saddened" by the news.
Deane isn't the only journalist caught up in the violence that's only seemed to increase since last month's military overthrow of elected President Mohamed Morsi. In a report published Wednesday, CPJ documented 78 assaults on journalists from August 2012 -- two months after Morsi took office -- until his ouster in July.
CPJ deputy director Robert Mahoney on Wednesday called on Egyptian authorities to "issue clear orders to security forces to respect the right of journalists to work freely and safely while covering events in Cairo and the rest of the country."
The bloodshed in Cairo marks a grim milestone for CPJ and highlights the continued threats journalists face when covering conflicts or reporting in places where reporters, bloggers and photographers are killed with impunity. Since 1992, there has been an average of one journalist killed per week.
CPJ executive director Joel Simon recently spoke to the The Huffington Post about why the organization tracks journalists' deaths and how the information gained in the process helps steer efforts to prevent future killings.
"We're able to use that data to draw some conclusions about how the threats to journalists are changing," Simon said, "and ultimately how violence is impeding the flow of information about the world at a time when it's become increasingly crucial."
One might expect that most journalists killed during violent conflicts are caught in crossfire, yet CPJ found that only 20 percent of deaths fit that description. The organization says that the leading cause of death, at 67 percent of cases, is murder. Of those nearly 700 murders recorded over the last two decades, Simon said, roughly 90 percent have gone unsolved. This widespread impunity is what prompted CPJ to launch its Speak Justice campaign to pressure governments to investigate such crimes.
"What the data suggests is that violence is a very effective form or censoring and controlling information. It works," Simon said. "You kill a journalist in a country in which violence is endemic, or you kill a few journalists working on critical stories, and the stories that they were working on may never see the light of day. But you send a compelling message to other journalists who might also pursue this area that they're at great risk, and that disrupts the information. It's a strategy that works and that we have to challenge."
The deaths of foreign correspondents typically garner coverage in Western media, but CPJ's more difficult task is to draw attention to the killing of local journalists around the world. CPJ found that 88 percent of the 1,000 killed since 1992 were local journalists. Simon said that one of the organization's goals "is to elevate the visibility of, and therefore the political cost, of attacks against local journalists working in their own country."
Simon said the data also reveals an increase in the number of online-only journalists doing frontline reporting in recent years, often without institutional support that could help protect them. Such reporters are "more vulnerable," he said, and their situation presents a greater challenge "for those of us who want to preserve the flow of news and information globally."
One thing that hasn't changed greatly, Simon said, is how CPJ defines journalism, even as technology allows anyone with a smartphone to report and publish. In the past, the organization recognized Soviet-era Samizdat publications or Tiananmen Square wall posters as forms of journalism, and Simon said CPJ continues to have a "broad definition of what constitutes journalism."
"These arguments are very challenging if you have them in a sort of hypothetical way: What is journalism? Is this journalism when it's done in this manner?" Simon said. "But if you look at individuals who are killed or imprisoned, and you read the work that they do, or you look at the work that they do, it's pretty common sense to say, 'That's journalism, I recognize that.' We have some debates, certainly, but we have a lot more consensus than you might think."
Support HuffPost
The Stakes Have Never Been Higher
Related
Before You Go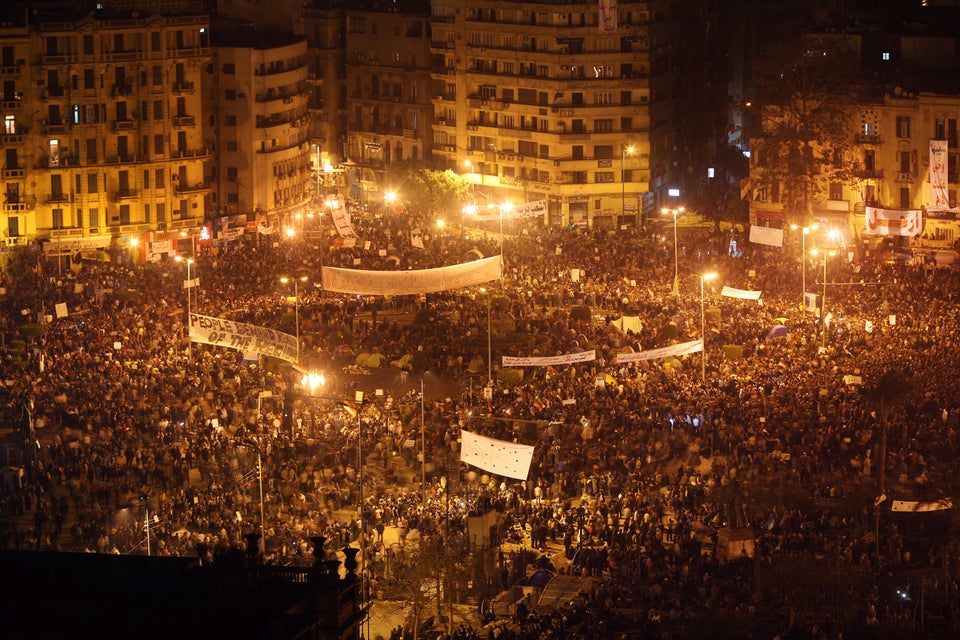 Key Events In Egypt
Popular in the Community