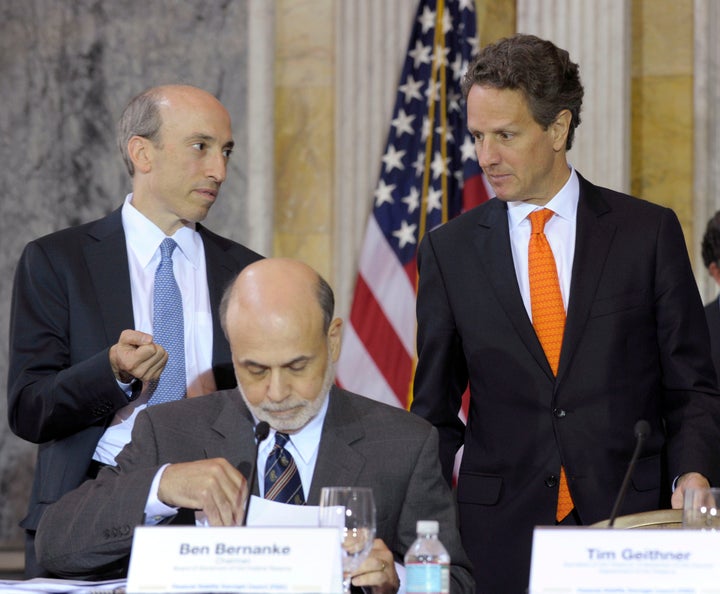 Congress has decided to deprive a key regulatory agency of the funds it claims it needs in order to effectively keep an eye on Wall Street.
Lawmakers in Congress have agreed to give the Commodity Futures Trading Commission (CFTC) just $205 million in 2012, one third less than President Obama's budget request, according to The Wall Street Journal. The CFTC regulates derivatives and bets on the future prices of commodities, protecting against fraud and manipulation.
The agreement will give the CFTC only slightly more funding than this year, despite its increased role in regulating derivatives under the Dodd-Frank Act, according to the WSJ.
But the CFTC isn't the only regulatory agency facing a budget squeeze. Congress denied extra funding to the Securities and Exchange Commission just as lawymakers increased the commission's regulatory responsibilities under the Dodd-Frank Act. The SEC asked for 19 percent more funding in 2012, but the House denied the boost instead allocating the same amount of funding to the agency as last year, according to MarketWatch. The Senate had approved funding increases for the CFTC and SEC in September, but Congressional Republicans leveraged their influence to ensure that funding would be frozen at current levels.
The financial industry stands to benefit from the SEC's funding freeze, not only because of decreased regulatory scrutiny but also because of the limit on fees corresponding with a limited budget. The SEC is self-funded by the fees that it imposes on the financial industry, and the Dodd-Frank Act mandates that the fees that the SEC levies cannot exceed its budget, therefore the smaller the budget, the lower the fees, according to The New York Times.
Calling all HuffPost superfans!
Sign up for membership to become a founding member and help shape HuffPost's next chapter
BEFORE YOU GO