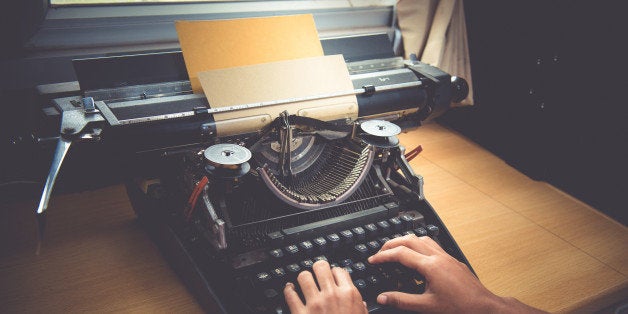 There are more relaxing ways to spend summer vacation than worrying about Common App essays, personal statements, and the whole assortment of supplements coming up, but summer can also be a great time to actually do some of the essays -- and put them behind you.
I wouldn't say it's important to do the essays this week or even this month, but I think it's a good idea to become familiar with them and mull over the possibilities - and see which prompt makes your heart beat a little faster than the others. Remember, choose one of five, and your word limit is 650.
The point of the Common App essay is to reveal something about yourself - a passion, talent, accomplishment, perspective, life story, problem-solving ability - that will fill out your academic record and convey the essence of who you are and/or what you feel makes you stand out as an applicant.
If you're stumped looking through the prompts, ask yourself what it is you want your college admissions departments to know about you: have you overcome a particular hardship, did learning to juggle change your life, did challenging the existence of God at a religious retreat give you courage, did your first job make you feel grown up and competent, have you always had a fascination with maps and travel?
Before delving into each prompt below, take a look at how popular each prompt has been. Earlier this year, the Common Application organization broke down 800,000 unique applications from last year. These percentages nearly match my experience as a counselor, with the exception of Prompt 2 (very few of my clients write about failure) and Prompt 4 (more than 10 percent of my clients write about solving problems).
Prompt 1: Background, identity, interest or talent: 47 percent of the applicants selected this
Prompt 2: A lesson from failure: 17 percent selected
Prompt 3: Challenging an idea: 4 percent selected
Prompt 4: Solving a problem: 10 percent selected
Prompt 5: An accomplishment that marks adulthood: 22 percent selected
Take a look at the prompts in full, followed by my observations and an example or two:
1. Some students have a background, identity, interest, or talent that is so meaningful they believe their application would be incomplete without it. If this sounds like you, then please share your story.
* It's not surprising that this is so popular. It invites every kind of life story: growing up as a triplet, growing up with a particular hardship or passion (reading, wilderness, music, gymnastics), or even a special relationship to others in your family. As always, the essay should strike a balance between describing the experience or activity and revealing its value. Head for a 50/50 split - or at least 65/35, story vs. its meaning to you.
2. The lessons we take from failure can be fundamental to later success. Recount an incident or time when you experienced failure. How did it affect you, and what did you learn from the experience?
* I generally don't direct students to one prompt or another. I prefer to let their story determine the best prompt, but if a student has a strong record, intense interests, or a special experience, I usually steer them away from this prompt. Yes, we all fail, and most of us learn from failure, but unless this is the predominant story a student has, I encourage them - in the words of a famous 1940s song - to "accentuate the positive."
3. Reflect on a time when you challenged a belief or idea. What prompted you to act? Would you make the same decision again?
* This is the least popular prompt of all for the Common App in general and in my work, too. Nearly everyone takes a quick pass on this. The two students who chose it both challenged religious beliefs while in religious settings. They were both terrific essays!
4. Describe a problem you've solved or a problem you'd like to solve. It can be an intellectual challenge, a research query, an ethical dilemma - anything that is of personal importance, no matter the scale. Explain its significance to you and what steps you took or could be taken to identify a solution.
* While only ten percent of Common App applicants did this prompt, among my students, the figure was higher. I think it can be a great way to reveal a student's interests, creativity, critical thinking skills, and initiative. One student who lived in a drought area wrote about his efforts to build a water desalination machine, another about wanting to solve the crumbling infrastructure problem in the U.S., and a third about how volunteering in a local school helped her resolve a difficult relationship with her father.
5. Discuss an accomplishment or event, formal or informal, that marked your transition from childhood to adulthood within your culture, community, or family.
* Another popular prompt! Quite often the story a student tells in this prompt is the same he or she tells in Prompt 1, with a different emphasis. This can be more challenging to write because you have to lay out "before and after" the big moment, which is tough to do in 650 words. But if that's the story that reveals what you want colleges to know, it can be done, and often is. I encourage students to look at either a single event or periods in their lives - a month, a summer, a semester - after which they felt much more mature.
Do you need to begin writing right away? No, but why not take some notes on what might interest you? Which story about yourself is most revealing? And again, what is it that you want universities to know about you?
As you begin, write longer than the maximum, to find out what your material is. When you reread it, what stands out? What interests you most? Where is the best writing? Don't rush to finish, but if you do finish, think of what you've done as a draft, which means you're eager to keep rewriting to make it better.
What makes good writing for college application essays: your own voice, a more informal style than an academic paper, specificity, detail, and making sure that you're writing about yourself - not the influence of someone else on you, but how you have moved through your life and gained insight, confidence, a sense of accomplishment - or a passion that won't quit.
Related
Popular in the Community