 About six months ago, an unspeakable evil entered our house -- the college essay process. Until then, we'd always been a fairly typical family, neither sensational or completely unremarkable. Just typical, with three kids, a dog, a cat and a fish named Nini. But that was before the Essay. Oh, the Essay.
My oldest child is one of the most academic teenagers I know -- the complete opposite of me when I was his age. And so when his senior year rolled around last fall here in suburban New Jersey, I envisioned a fairly uneventful college application process. Sure, it's stressful. But at least, when it came to grades and test scores, this kid would be good to go.
Over the course of several months, we visited many universities starting with the most quintessential of college towns -- Boston -- where 250,000 students converge every September. In two days, we gave the once over to MIT, Tufts, Harvard, Northeastern, Holy Cross, Boston College and Boston University.
I picked up lots of interesting tidbits. Who knew MIT required all students to pass a swim test before they can graduate or that more than one-third of students at Boston College double major?
And everywhere we went, we heard about the college essay, how it was the one thing within the control of the student. Everything else -- grades, scores, course choice -- already had been set in stone.
On occasion, I asked my son what he planned to write about, encouraging him in what I was sure would be an unforgettable exercise in self-expression. And, as I looked on with a smile, he diligently worked on his essay, burning the midnight oil as he traveled down this most important emotional journey.
But there was just one itty-bitty teeny-tiny thing I hadn't counted on: that my son would refuse to let me -- or his father -- read his essay.
"It's personal," he declared.
I was speechless. After all, weren't we the ones who were going to bankroll his college education? We have an ownership stake in our Son's Future, don't we? Of course we do! And the worst part? The part I couldn't fathom? My husband actually agreed with him. He told me that the college essay was our son's chance to make a statement, good or bad, and any interference on our part would only diminish his self-esteem.
Over the next few days, my husband and I fought like demons. No, I didn't want to change the wording of the essay, I just wanted to "see" it. But my husband and my son remained an impenetrable united front, one that couldn't be cracked no matter how many practical arguments I threw out. Even so, I stuck to my guns. It's a parent's prerogative to read their kid's college essay, just like it is to embarrass their children.
But then something happened. My 17-year-old son sat me down, looked me square in the eye, and said: "Mom, I've been good all through high school. I've always gotten good grades. I don't think I've ever really disappointed you. Can't you just trust me now? Just this once?"
And with that the debate was over. Every reservation I harbored simply melted away. Today, I still haven't read his essay. It's gone out to all the colleges -- and acceptance letters have started rolling in. Soon the process will be over and he will be out the door, embarking on a new life I will know very little about.
Did I make the correct call? Does a parent have the right to review their kid's college essay? I really don't know. What I do know though is that hanging back and allowing your kid to do his own thing -- and, yes, to sometimes make his or her own mistakes -- is perhaps the greatest challenge of parenting.
If you've raised a good kid you just have to trust them. At least there's no danger of an admissions officer accusing us of parental interference. Whether our son gets into the college of his choice will be his doing. And his alone. And maybe that's the way it should be.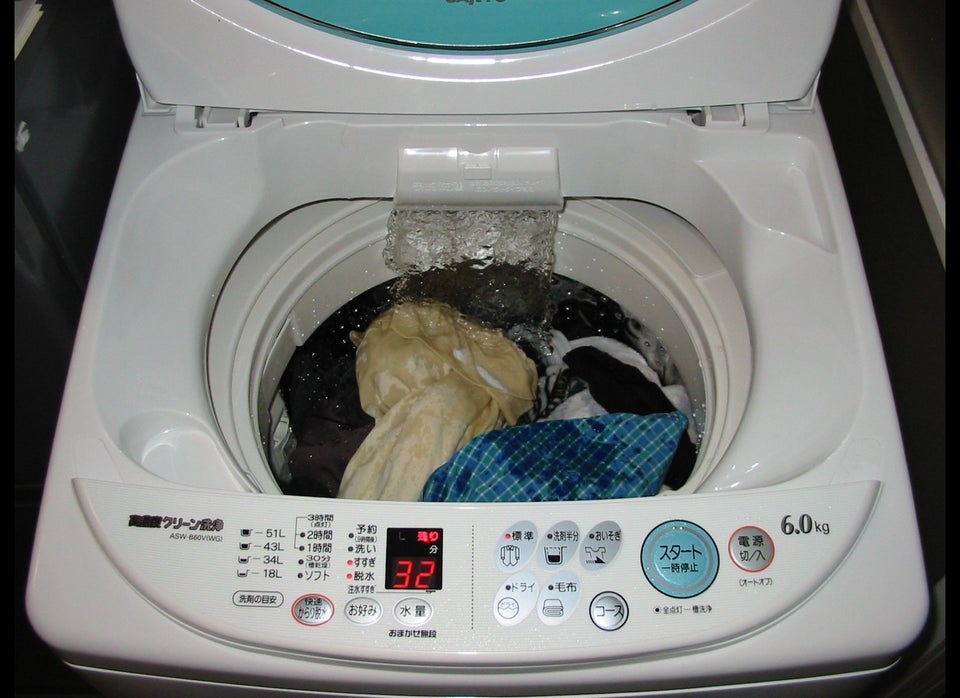 Tips For Living With Adult Children
Popular in the Community