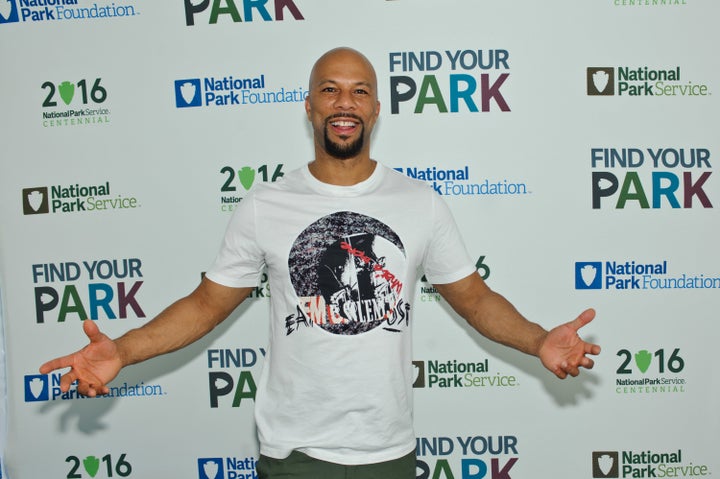 Common wants to help heal and enage the residents in his hometown of Chicago with his latest initiative.
The celebration of the National Park Service's 100th anniversary aims to highlight the diversity of America's park experiences. It consists of three events, which kicked off in May in Austin, Texas, and will conclude in August in New York.
Common, who served as the event's host and honorary grand marshall, said to The Huffington Post prior to the Saturday event that despite Chicago's ongoing issues surrounding gun violence that he wants to encourage more residents to visit some of the country's national monuments.
"As we all know, it's been a struggle here in Chicago with violence. So first and foremost, I just want them to come out and feel good, feel happy and celebrate," he said to HuffPost.
To help eradicate the city's rampant gun violence, the 44-year-old credits his involvement with the Park Exchange program and his very own Common Ground Foundation as helpful elements to aid in cleaning up Chicago and inspire the youth to stay off the streets.
"If I can bring some peace and some hope, and some dreams through the music and through this whole celebration of the national parks, that's what I want people to leave with," he said.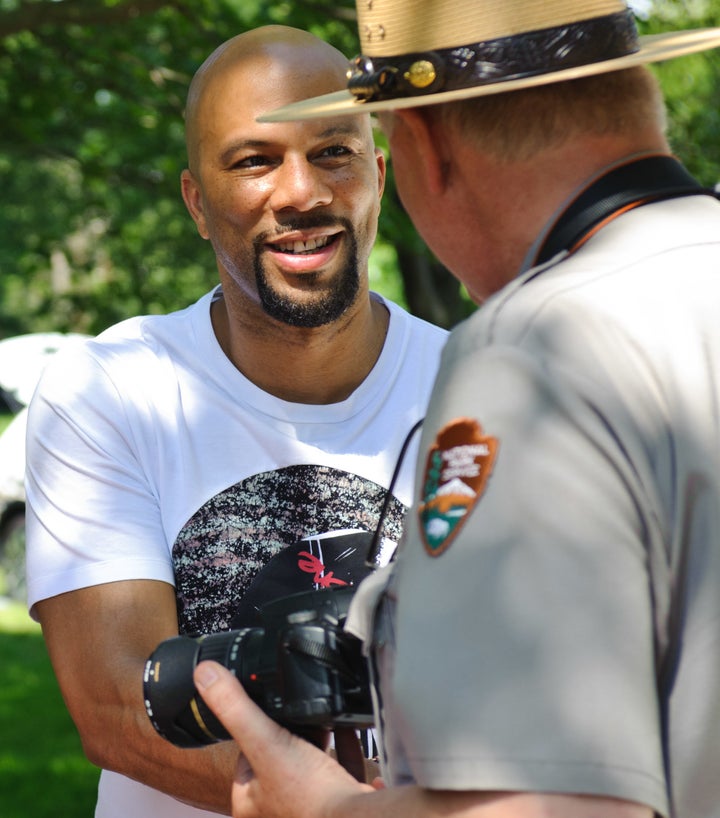 Despite the city's long-running history dealing with high homicide rates and problems with gangs -- including some reports claiming that social media helped to fuel recent shootings -- Common says when he was growing up there was more structure to Chicago's gang culture which helped to offset some of the senseless crimes.
"Each year, Chicago is leading the country in murders and it's real sad. The difference is, when I was younger we didn't go straight to shooting, we got into a lot of fist fights -- that was a part of growing up. It wasn't like, 'Man, I wanna take this person's life.' It was like, 'Man, we're just gonna box real quick and keep it moving,'" he said.
In May, more than 60 people were shot across Chicago during Memorial Day weekend -- surpassing the number of people shot during last year's holiday weekend.
""It's important that the community, we take our own destiny in our hands and start figuring out programs and things that we can do.""
The rapper-actor wants to encourage local residents to be proactive in creating more programs that will lead to an increase of job opportunities and better education for the youth.
"It's important that the community, we take our own destiny in our hands and start figuring out programs and things that we can do," he said. "Schooling our kids, and supporting within our communities which creates finance, which helps get people off the street. 'Cause, if you have money and a job you're more likely to be productive."
In regards to the future of his hometown, Common says: "I'm a hopeful guy and I feel like we're about to get better."
For more info on National Park Service's Park Exchange event series click here.
Support HuffPost
Every Voice Matters
Before You Go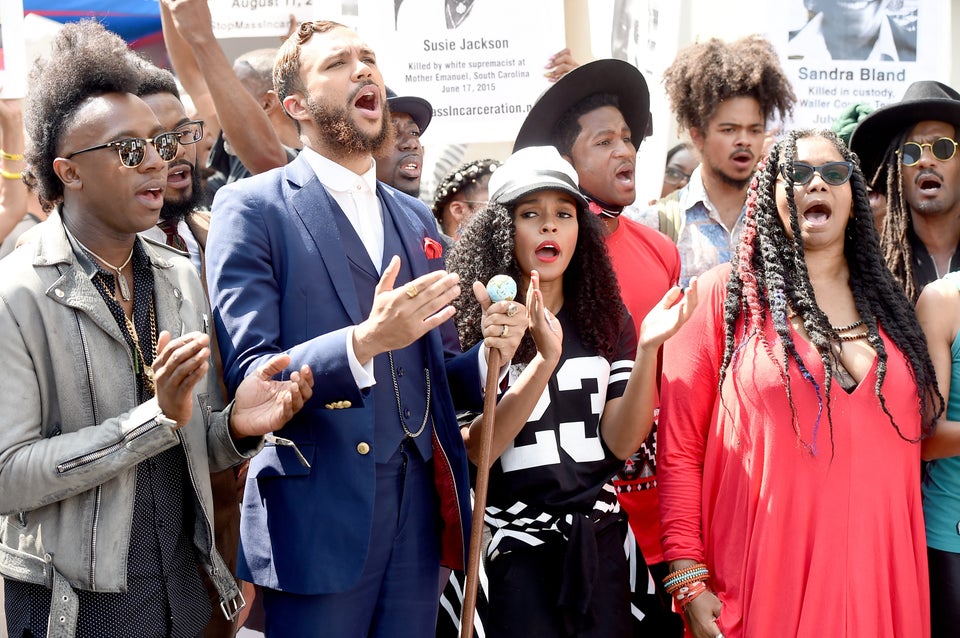 15 Ways Artists Fought For Larger Causes
Popular in the Community