Comic book heroes no longer only save damsels from burning buildings or get the bad guy, they also teach classrooms full of children about Newton's First Law of Motion and George Washington.
Josh Elder, founder and president of Reading With Pictures, started the organization in 2009 -- before the Common Core Standards were effectively implemented around the country. While comics produced by the organization were always designed to align with state's standards, they were adjusted to include the Common Core.
"The standards are fairly broad," Elder, an award-winning writer, told The Huffington Post over the phone. He noted that when broken down, they basically represent "a set of skills ... you have to learn by a certain date."
Elder said he realized that his organization could illustrate the larger concepts of the Common Core through comics.
"Like, 'OK you need to know x about George Washington, can we teach you x about George Washington in comic book?'" Elder said his team asked at the time.
Elder says he started the organization to further bring comics into the classroom, since as a kid, they greatly aided his own reading skills.
Below is a comic created by Josh Elder and Jen Brazas, featured in the organization's recent book, "Reading With Pictures: Comics That Make Kids Smarter." It features a teenage superhero, named Lumina, who comes up against an evil "Mathemagician." Throughout the story, though, there are a number of math problems that students in third through sixth grade are expected to solve.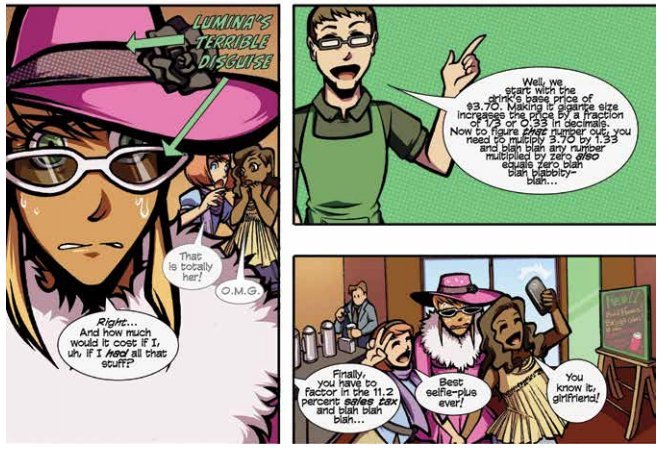 The below comic by Russell Lissau and Marvin Mann, which relates to social studies, is also for students in third through sixth grades and is aligned with the Common Core. It tells the story of students on a field trip to a museum, where they learn about historical events through artifacts.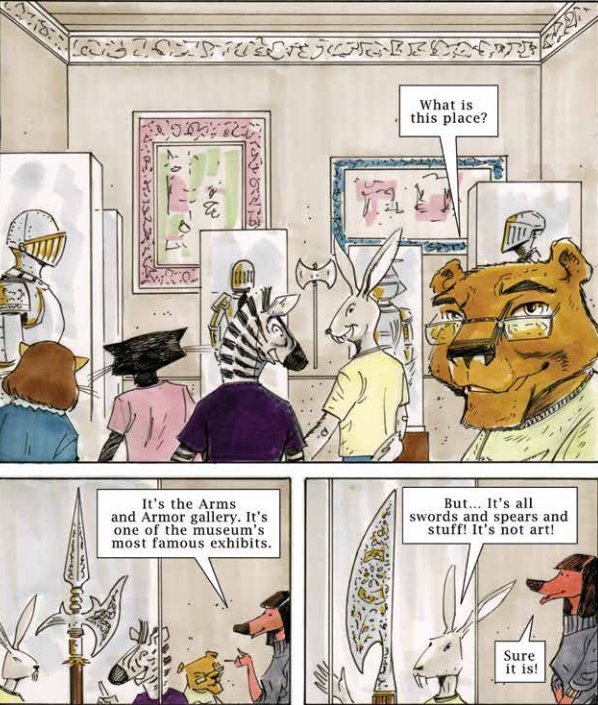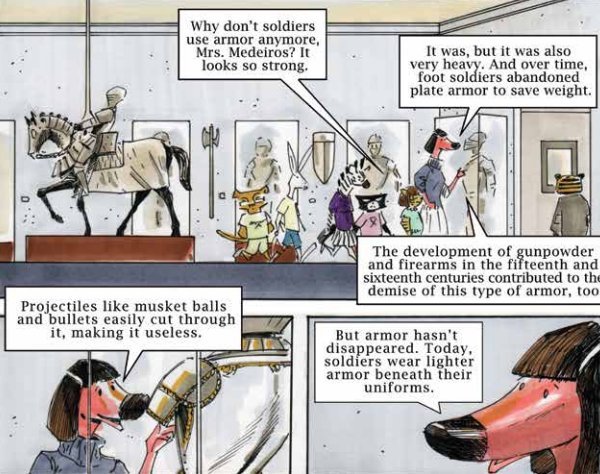 The science comics in the book are aligned with the Next Generation Science Standards (NGSS), which, similar to the Common Core, are a set of higher learning standards for students around the country. So far, 11 states have adopted NGSS.
The below comic by Roger Langridge, for third through sixth graders, is designed to teach students about Isaac Newton's three laws of motion.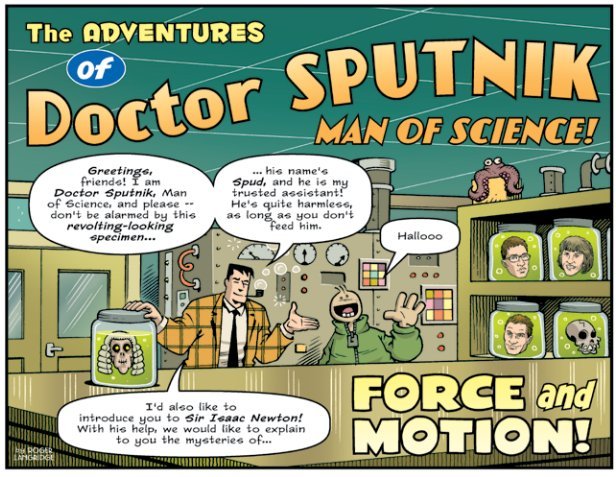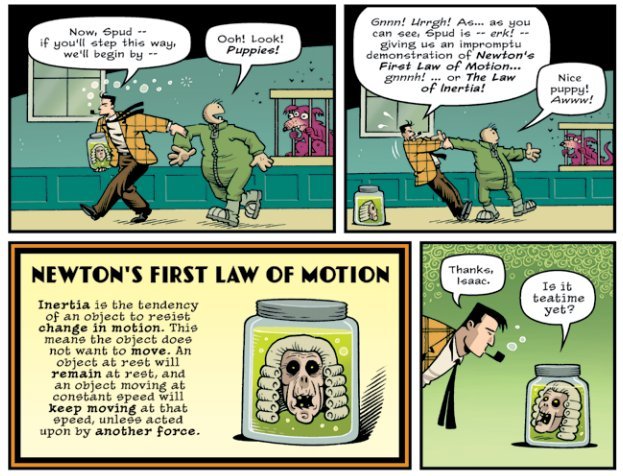 Before You Go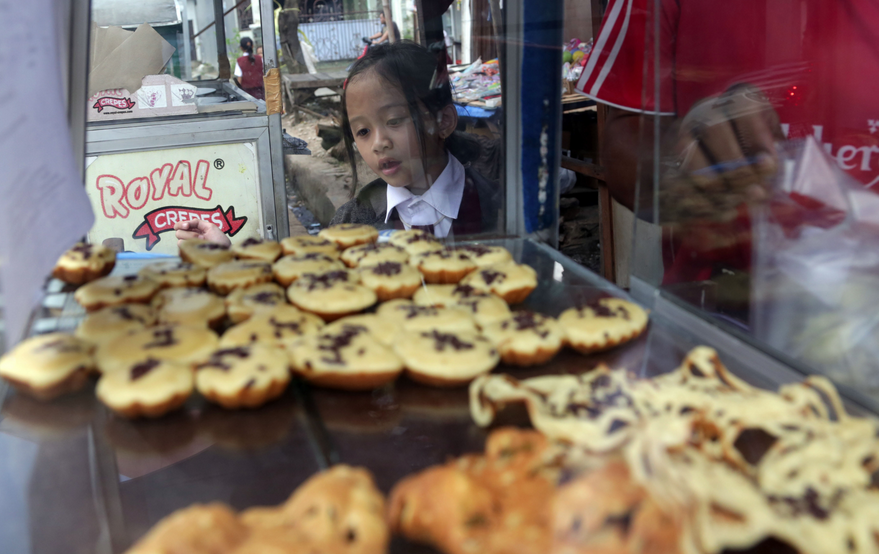 School Lunches From Around The World
Popular in the Community