Teach Plus celebrates Teacher Appreciation Week with a series of op-eds from teachers around the nation.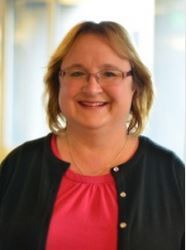 Teacher Appreciation Week is designed for parents and communities to show their gratitude for the hard work that is involved in educating the next generation of our citizens. After all, what could be more important than having an educated population to lead us into the future? Just as public recognition of educators seems to be a rarity, we do not often hear teachers giving thanks.
In April Los Angeles Unified School District students took new online assessments to measure the development of the thinking skills, such as synthesis, analysis, and evaluation, which the newly-adopted Common Core State Standards require. Since then, critics have been sounding the alarm. They complain that students are being bumped off the Internet, that questions do not reflect what was taught, that there are delays in connecting to the assessment site, and that many students do not have enough computer experience.
What's missing from the conversation is the perspective of students. I observed my students patiently waiting to reconnect to the Internet. I was proud to see that my 5th graders were fine with facing challenging questions and that they recalled the problem solving strategies they had learned to use. When my students completed testing, they said, "This test really made me think." "I want to go and try to work on a math problem I did not quite get." "I really need to practice writing reports on a computer."
Critics are also overlooking the purpose of this round of assessments. These are routine field tests that are administered so that we can find and fix problems with the new tests. Where would we be today if car safety had not been field tested? Everything we take for granted as drivers has been tested for defects or unintended results before being put into common usage. What about the testing of medications before they are marketed for public consumption? We as consumers need to have a high level of confidence that the medication will have the intended action.
School tests are no exception. They need to be field tested, too. Test developers must ensure that each question measures what it is intended to measure. The inclusion of LAUSD urban minority students in this field testing will make the tests better for all of our students. Of similar importance is the fact that California's Stull Act (1971) requires that student achievement be tied to teachers' evaluations. When test scores are used as a measure of student achievement, they help to determine each teacher's effectiveness. Therefore, it is critical to educators' professional careers that every test question be field tested to ensure its validity.
The fact that these computer-based field tests have highlighted limitations of technology in schools may be a good thing. Bringing these limitations to light might just be the impetus to get students the technology they need in every classroom.
Test scores count. They need to be meaningful. We should celebrate the fact that our students are given the opportunity to participate and that assessors are working to ensure the validity and reliability of test questions. I am thankful that field tests give school districts time to eliminate the glitches and provide adequate access to computer devices that will prepare students to be capable and competent citizens.
To "appreciate" does not imply a blindness of imperfect policies, protocols and procedures. I say let's understand and then embrace the process. Let's offer timely, accurate and precise suggestions. Let's appreciate the students who deserve the best we have to offer as they learn how to be critical thinkers and productive citizens.
Pam Chirichigno is a teacher at LAUSD's Buchanan Street Math, Science & Technology Magnet Center. She is an alum of the Teach Plus Teaching Policy Fellowship and a member of UTLA. Pam is a Nationally Board Certified teacher and a former LAUSD Teacher of the Year.
Popular in the Community