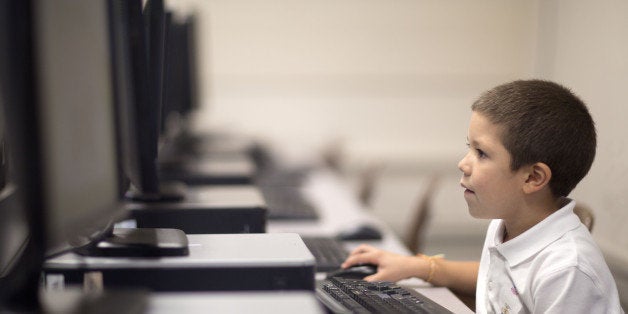 MIAMI, March 3 (Reuters) - Newly computerized state tests were suspended on Tuesday in some of Florida's largest public school districts after students across the state struggled with faulty software.
The 60-to-90-minute exams are a Florida version of the controversial Common Core standards that set national benchmarks for student performance. About half of Florida's school districts reported problems with online testing on Monday, according Florida Department of Education Spokeswoman Meghan Collins. Districts have this week and next to administer the exam, she added.
Miami-Dade County Public Schools Chief Academic Officer Marie Izquierdo called the Florida State Assessment tests on Monday an "epic fail" on Twitter, blaming the state for hastily rolling out an unproven computerized testing system.
The Miami-Dade school system suspended testing on Tuesday. "We remain determined in our decision to maintain assessments suspended for today until such time that the state can confirm and assure us that their system are a complete go," said Superintendent Alberto Carvalho.
Critics say the state is overburdening students with too many tests and that the FSA - taken on computer, not pencil and paper - favors wealthier, more technology-proficient students.
Proponents argue the state needs standardized tests as a way to measure educational performance. The Florida School Board Association said it supports the tests, but not using the data to make decisions about students, teachers, and school districts.
Florida's troubles give opponents of Common Core, who call it government overreach, a chance to cast further doubts on the program and its supporters. Common Core's most prominent backer in Florida is former Governor and possible presidential candidate Jeb Bush, who faces criticism from within the Republican Party over his longstanding advocacy.
The testing system suffers from political manipulation, said Bob Schaeffer, Public Education Director for the National Center for Fair & Open Testing. "We've had foul-up after foul-up over the last decade as politicians try to change the system to make it match their beliefs."
To date, 42 states have implemented all or part of the standards with varied success, Schaeffer said. Over the past year, states like Oklahoma and Louisiana have fought the program in federal courts.
"There were several states in the Midwest, Kansas for example, where they had to cancel the scores because of huge breakdowns," he said.
Meanwhile, some large Florida school districts, like the one on the state's west coast where Tampa is located, opted to resume testing on Tuesday despite snags. (Editing by David Adams and Lisa Von Ahn)
Calling all HuffPost superfans!
Sign up for membership to become a founding member and help shape HuffPost's next chapter