It's God vs. the Common Core -- at least in the eyes of stay-at-home mom and aspiring home-school teacher Janet Wilson.

A resident of upstate New York, Wilson believes that the state's new learning standards have the potential to uproot society as we know it, and that it is her duty as a Christian to stop their implementation.

To stave off what she sees as impending educational doom, Wilson is asking other parents to just say no to school. She's planning for Nov. 18 to be "Don't Send Your Child To School Day."

The Common Core State Standards, which Wilson is protesting, have been adopted in most states around the country and implemented in several. Though the standards are not federally mandated, the U.S. Education Department has incentivized states to voluntarily adopt the new learning standards by tying their approval to increased federal funding.
The goal of the Common Core initiative, which was developed by the National Governors Association with funding from the Bill and Melinda Gates Foundation, will make sure students around the country are taught the same benchmarks. Still, people like Wilson -- and far-right heroes like Glenn Beck and former U.S. Rep. Ron Paul -- see them as an attempt by the federal government to indoctrinate children.

"This is Big Brother, George Orwell, 1984. We are living in it," Wilson told The Huffington Post over the phone, referring to Orwell's dystopian novel depicting a sinister totalitarian government. "If we don't speak up now, federal education will be the beginning of the end of this country as we know it."

Wilson is part of what she sees as a growing movement of parents speaking out against the Common Core Standards. Groups like Americans For Prosperity have sponsored previous anti-Common Core efforts, but Wilson is operating on the grassroots level. She hopes that the protest she has planned –- in which 4,000 people have said they will participate, according to the event's Facebook page -- will make these opposing voices known.

"It's God uniting his army," she said. "That's how we feel about it."
Wilson had the idea for the protest about a month ago, and she sees it as an opportunity to show Washington that parents will fight back. Still, the idea that activists would pull their kids out of school in the name of education strikes some as counterintuitive.

"Of course it's legitimate for people to oppose the Common Core Standards and voice their concerns, but I don't see how pulling kids out of school and losing learning time is going to help anybody," Michael Petrilli, executive vice president of the Thomas B. Fordham Institute, a right-leaning think tank, told HuffPost. "This seems to be punishing students and using them as ploys in a political debate."

Petrilli, who has come out in favor of the standards, said that in his experience some of the most vocal Common Core opponents do not have their children in public schools. Notably, Wilson said that she is going to home-school her child, who is not yet school-aged.

But there are at least some public school parents who disagree with Petrilli's views. Danielle and Tim Karlik, New York parents who plan on taking their children to a protest on Nov. 18, told Central New York's The Post-Standard that they think keeping their kids from school will teach a valuable lesson.

"I will use this as my way of teaching them we have freedom of assembly and freedom of speech and that's how they will get their education that day," Danielle Karlik told the outlet.
CORRECTION: An earlier version of this post misquoted Michael Petrilli as saying the protest uses students as "toys" and not "ploys."
Before You Go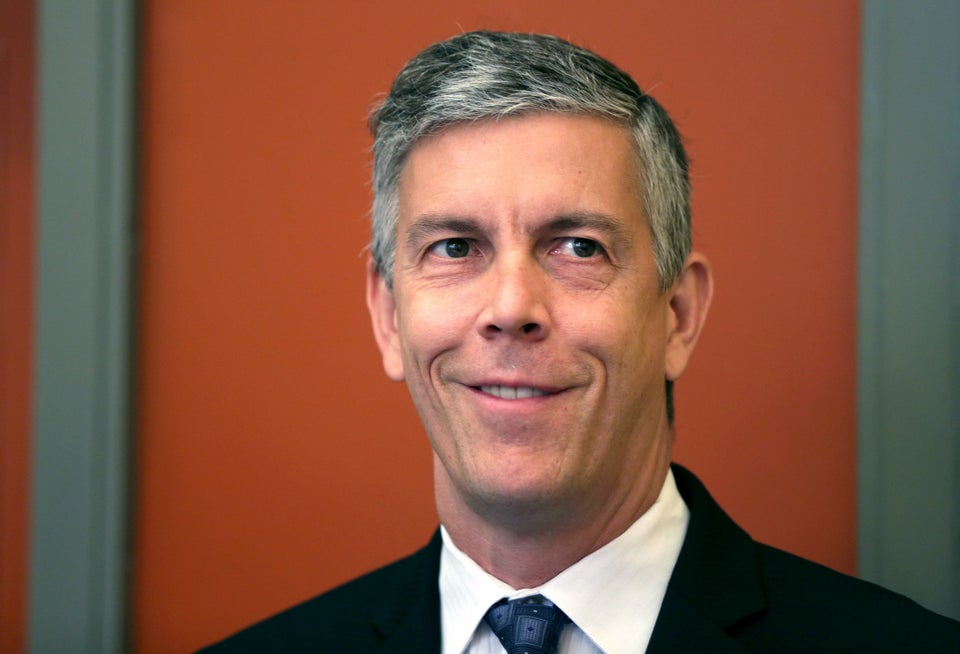 Education Leaders Who Have Never Taught
Popular in the Community