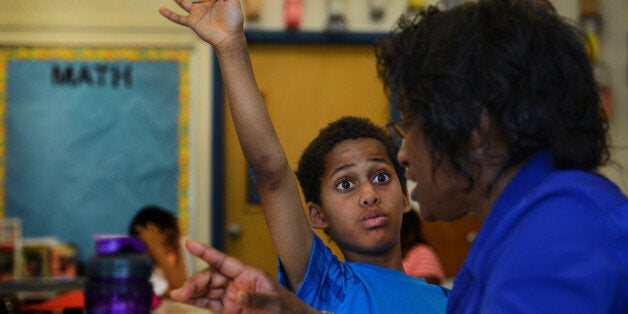 NEW YORK -- On a sunny summer afternoon, teachers fill a bright red auditorium in the basement of the Soho headquarters of Scholastic Inc., the educational publishing giant. In front of them, a coach uses a big screen to show them books.
Because of new learning standards called the Common Core, New York City educators attending the presentation will soon have to revamp how they teach reading. The coach, who wears glasses and a colorful floral blazer over dark capris and no-nonsense sandals, is trying to teach them how to do that. When teaching from a book like Yes Day! -- about a boy whose parents give him one day that all his requests are answered with "yes" -- the coach suggests that teachers following the Common Core ask students to notice patterns, or to create their own Yes Day! books.
Common Core standards, which aim to standardize curricula from state to state, require that each school day include more informational text, and that students react to readings by reaching conclusions based on evidence, instead of reflecting on what the material means for their personal lives. This mandate leaves some teachers puzzled.
"Students always rely on personal connections first," one teacher asked, her hand raised. "What are your thoughts on making it more meaningful?"
The coach thought for a few seconds. "We're going to have to be the ones to say this. We have best practices that are research-based," she said, eliciting a chorus of mmm-hmms and nods. "We're not going to abandon them because it's not specifically stated in a Common Core standard." She suggested layering that personal background on top of deep dives into texts, which she said she wouldn't have done before the Common Core.
"It's good to hear you say that," the questioning teacher said, comforted.
The Common Core, adopted by 46 states, is supposed to help American students gain skills that translate into success after graduation. That means classroom debate on ideas based on evidence derived from reading. But with school budgets strapped and funds for teacher training squeezed, it's hard to know whether teachers are actually changing their reading instruction.
On Wednesday, the right-leaning Thomas B. Fordham Institute, a Washington-based think tank, released a report that tries to answer that question. Based on an extensive survey of a small but nationally representative sample of teachers last year, the group suggests that teachers mostly have not yet overhauled reading instruction in a way that will herald change. "In summary, these results reveal that many teachers have not yet confronted the new text complexity demands of the Common Core," the report concludes.
For decades, American students -- particularly the oldest -- have struggled with reading improvements. Despite public battles over phonics, the federal government's Reading First programming and No Child Left Behind, which mandated standardized testing,, bending the flat results on reading tests has proven nearly impossible. On the long-term National Assessment for Educational Progress, the performance of 17-year-olds is little better than it was in 1971.
In the introduction to the report, Fordham's Chester Finn, a former Reagan administration official, and Kathleen Porter-Magee, theorize that readers stagnated because states set their own standards, and the complexity of reading texts declined. Over time, teachers began focusing on reading strategies, rather than deep analysis.
"In trying to improve reading comprehension, schools made a tragic mistake: they took time away from knowledge-building courses such as science and history to clear the decks for more time on reading skills and strategies," they write. "And the impact, particularly on our most disadvantaged students whose content and vocabulary gap is so great, has been devastating."
Porter-Magee and Finn said they see the Common Core as a potential remedy. It theoretically requires teachers to introduce more non-fiction, and reading and writing based on evidence instead of personal narratives. Teachers are supposed to assign readings based not on a student's actual reading abilities, but rather on the reading level of that student's school year.
According to the survey, 64 percent of elementary teachers are still assigning books based on individual abilities, as are two out of five math teachers. When picking novels, 51 percent of elementary school teachers reported doing so based on students' reading levels regardless of grade, as did 40 percent of middle school teachers and 28 percent of high school teachers.
"It's one thing to say these are shifts that the Common Core promotes, and it's another thing to say they're making their way into the classroom," Porter-Magee said in an interview.
The survey found that 73 percent of elementary teachers and 56 percent of middle school teachers emphasize reading skills over text-centered lessons. High school teachers are split in half on this issue. The survey found the most popular texts were Because of Winn-Dixie, Bridge to Terabithia, Anne Frank: The Diary of a Young Girl, To Kill A Mockingbird, and Martin Luther King's "I Dreamed a Dream Speech." The survey deemed the texts "slightly easier works."
To conduct the survey, Fordham had the FDR Group survey 1,154 reading or English language arts teachers -- 300 in elementary, 370 in middle school and 484 in high school -- in February and March 2012. The results have a margin of error of plus or minus 3 percentage points, and are intended as a baseline. The next administration, in 2015, the authors write, will be a better indicator of Common Core progress, because implementation is now in its early phases.
Before You Go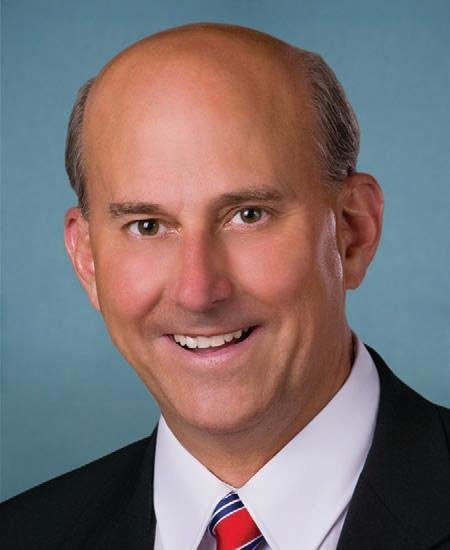 People Who Want More Guns In Schools
Popular in the Community