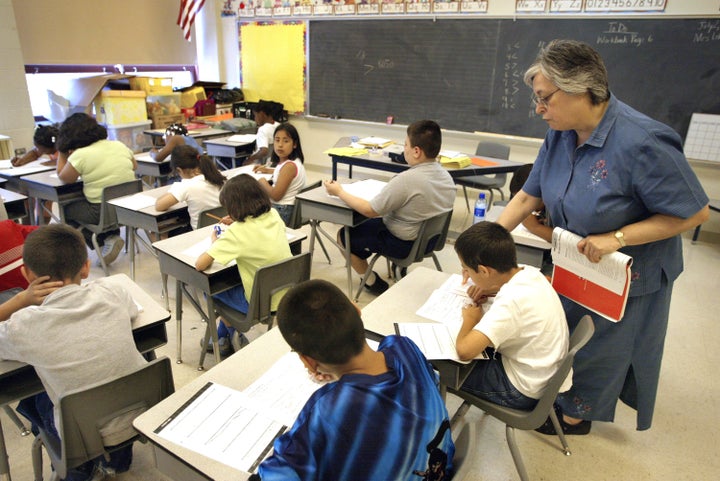 This week, the California STEM Learning Network will convene its annual California STEM Summit, bringing together leaders from education, business, philanthropy, academia, industry, government and nonprofits alike to catalyze STEM teaching and learning across the state and create a blueprint for how other states can follow suit.
Jumpstarting STEM is a high priority, not only in California, but across the country. President Obama regularly emphasizes the need for America to bolster its STEM education in order to out-educate and out-innovate the rest of the world.
Fortunately, there are ample opportunities for high quality STEM learning outside of the traditional school day, school classroom and academic year. Expanding learning time into the afterschool hours and in the summertime provides a uniquely valuable setting to spark and expand children's interest in science, technology, engineering and math through field trips, science experiments and hands-on technology exploration.
A vast body of research shows that high quality after school and summer programs contribute tremendously to children's learning, providing rich opportunities for learning that is active, collaborative and meaningful, and that supports mastery and expands horizons.
Now, with the adoption of Common Core State Standards, after school and summer programs hold even greater potential.
Common Core is gradually being adopted in school districts across California and other states, with teachers and schools striving to get up to speed by the 2014-15 school year when they will be assessed by these new standards. After school and summer learning providers can use these Common Core standards as a tool to communicate how expanded learning programs can effectively support student learning, and be a key partner in Common Core implementation.
Examples of how this can be done are readily apparent to seasoned after school providers. "Make sense of problems and persevere in solving them," for example, is one of the habits of mind that educators should be developing under the Common Core standards for math. An after school program has the space, time and flexibility to allow students to approach problems through discussion, trial and error and experimentation. The after school and summer environment allows kids to work in multiple groupings and to expand or contract lesson plan timing based on interest and need. This approach to teaching will reinforce the Common Core Standards and greatly enrich students' skills and love of learning.
While there's a lot of opportunity in this Common Core movement, it's essential to ensure that all students, in all communities, have access to high quality education at all times -- during the traditional school day and beyond. Our students' futures and our country's future depends on having a well-educated citizenry that's prepared to thrive in 21st century jobs and participate actively in our democracy. Strengthening and investing in public education -- with practices that have been proven effective -- so that all students can reach their full potential as productive and empowered members of society is key to that prosperous future.
Related
Popular in the Community