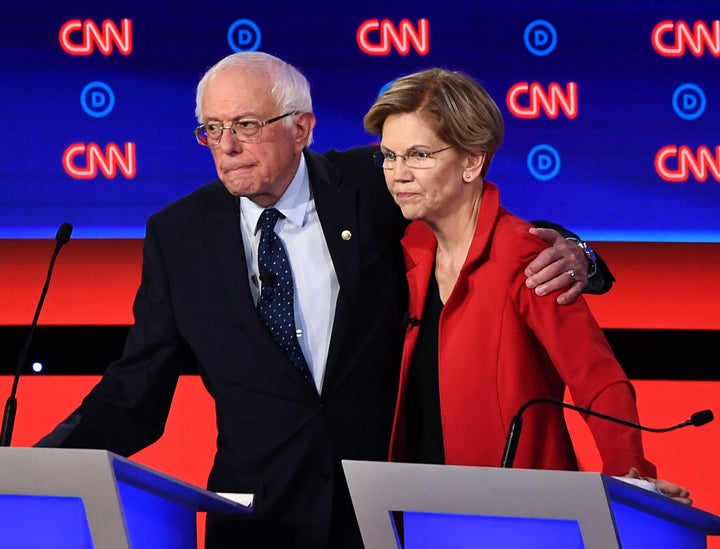 The group cited the two senators' decision to sign its pledge to "end the Forever War." The pledge calls for Congress to re-assert its authority over U.S. foreign policy and take measures to bring the country's open-ended conflicts to a close, particularly in the Middle East. The group said the other major contenders in the Democratic presidential primary ― former Vice President Joe Biden; former South Bend, Indiana, Mayor Pete Buttigieg; and Sen. Amy Klobuchar (D-Minn.) ― have not signed the pledge or met with the group's activists to discuss it.
"Both Elizabeth Warren and Bernie Sanders have campaigned extensively and unapologetically on bringing our fellow troops home, and have stood up for the majority of veterans despite the skepticism and smears of the hawkish foreign policy establishment and the political media who have too often been uncritical cheerleaders of these failed wars we were sent to fight," the group said in a statement.
Common Defense also said it was looking for presidential candidates who have a plan to enact "Medicare for All" and a Green New Deal.
Common Defense is distinct from other Democratic Party-aligned veterans groups, like VoteVets, in that it unabashedly supports the party's progressive wing. VoteVets has endorsed Buttigieg and is blanketing the airwaves in early states with ads promoting his candidacy.
Common Defense, by contrast, measures its strength in its ability to mobilize what it estimates as 150,000 members. The endorsement ensures its New Hampshire members will know about the group's decision ahead of the Democratic primary on Tuesday where polls show Sanders ahead.
The organization came into being after the 2016 election as a vehicle for veterans opposed to President Donald Trump. It subsequently became an outspoken source of calls to impeach the president, including by successfully pressuring moderate House Democrats with military or national security backgrounds to get behind impeachment.
Dual endorsements are rare in politics. But Common Defense's announcement mirrors actions taken by other progressive groups in January in response to a public spat between Sanders and Warren that the left feared would empower moderates. Democracy for America and 17 other groups launched a unity initiative ― accompanied by a smaller ad campaign ― encouraging the candidates and their supporters to set aside their differences in the interest of blocking an establishment win.
Warren has a less-established record of opposing foreign interventionism than Sanders does.
Rather than paper over those differences, Common Defense said it was trying to represent the views of its membership. When surveyed, about 75% of its members support Sanders or Warren, but there was not a clear mandate for either candidate, according to the group.
"While Warren and Sanders have meaningful differences in their record and strategic approach, their supporters have much in common with each other, including a shared assessment that the status quo is broken and bold change is needed to fix it," the group said in its endorsement.
Before You Go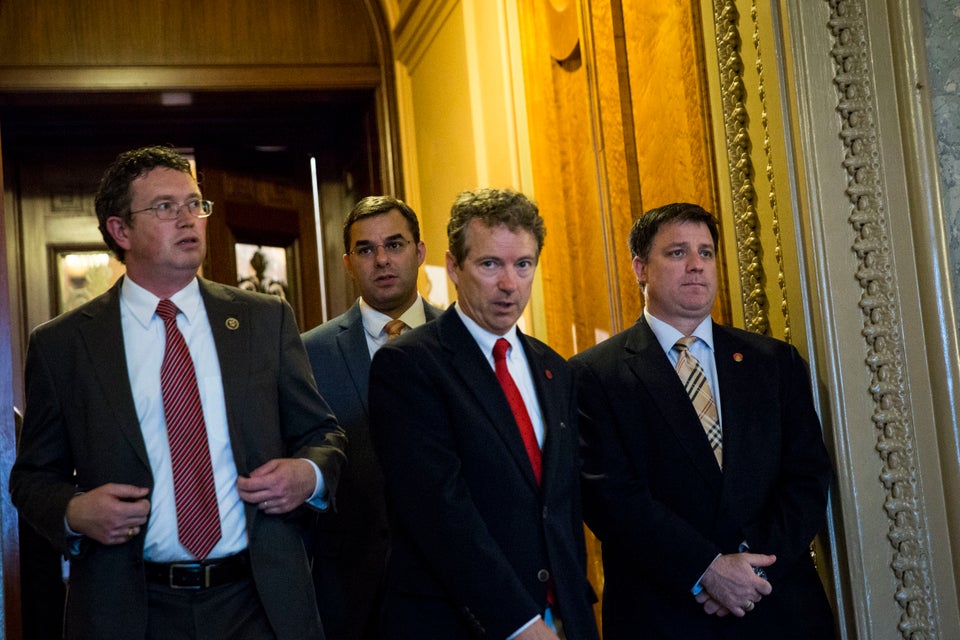 Scenes From Capitol Hill