"Do you understand how cool that is?" Common told HuffPost Entertainment at a promotional appearance for Case-Mate, a company that makes stylized cell phone accessories. "Do you know how that feels? I came from the South Side of Chicago wanting to be a rap artist and make videos. And now the president is like, 'no, you still come to the White House. We got your back.' It's just incredible."
Obama has continued to support hip-hop. He recently introduced Jay-Z via video at the Made in America Festival and displayed a familiarity with Nicki Minaj's rap style in an interview. "I think that he's a very intelligent and wonderful human being," Common said. "He understands that hip-hop is expression and about individuals. And I don't think he's an individual who's going to let what other people think of him change his perspective. And those are the type of people that I highly respect. The hip-hop community is part of America, so the fact that he embraces it means he's embracing young America, Americans abroad and people in other places. I love that he cares."
The 40-year-old Brooklyn resident was at Times Square's Best Buy Theater for Case-Mate's fashion show. Black Eyed Peas chanteuse Fergie was also on hand, posing for many a photo and speaking with reporters about everything from iPhones to jump roping. Fergie and Common seemed pretty game, and remained chipper when they politely refused a photographer's request to pretend to talk to each other on the phone.
The highlight of the evening was undoubtedly Common's performance. Over the course of his forty-five minute set, he ripped through a sampler of his impressive catalogue and ad-libbed over classics from Notorious B.I.G. and Jay-Z. He even dropped the mic for a bit of break dancing. It was an explosive performance replete with inspirational non-sequiturs ("Whatever change we can do, it starts with you") and a freestyle (available above) that ended on a familiar note for the Chicago-bred performer: "People out there, I don't want no drama / Y'all better vote for Obama."
Common's from Chicago, so the recent murder of local rapper Lil JoJo was also fresh on his mind. The teenager was shot shortly after tweeting his location -- another tragic incident in a broader narrative of on-going gang-related violence. Rapper Chief Keef appeared to have mocked the slain teen on Twitter, causing Lupe Fiasco (who's also from Chicago) to say he's done with rap.
"First, God bless that young brother's soul," Common said Thursday. "There are a lot of brothers and sisters who are not involved in the rap community that are dying. So it's not just about rap for me. We need to get to a place that's like, 'man, this is not how we're going to do each other.' Hip-hop is supposed to help you elevate, or go higher. We don't want us to lose anything over this -- just gains, to gain greatness."
Common is featured on Cruel Summer, the G.O.O.D. Music compilation album, which hits stores Tuesday.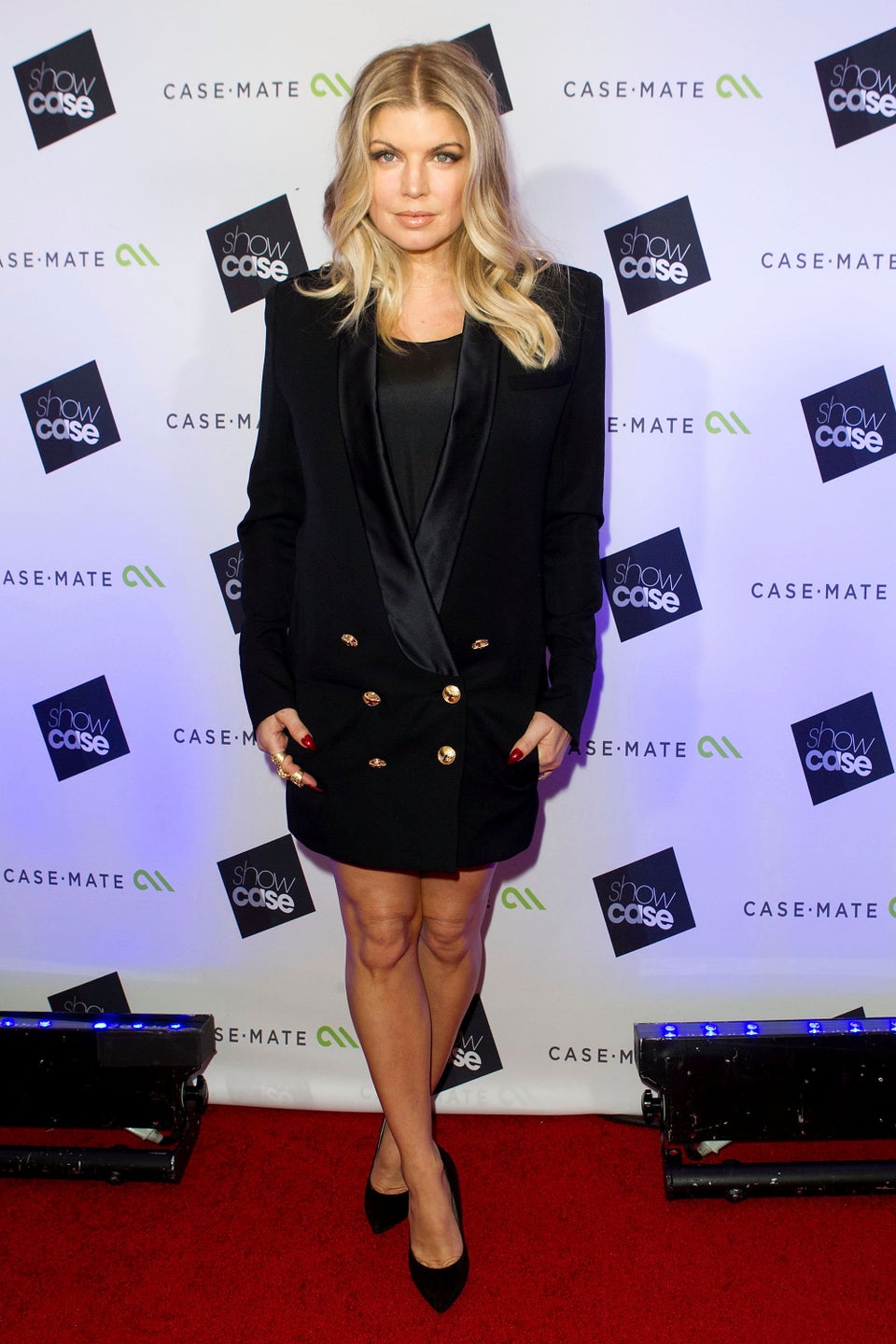 Common & Fergie For Case-Mate
Popular in the Community