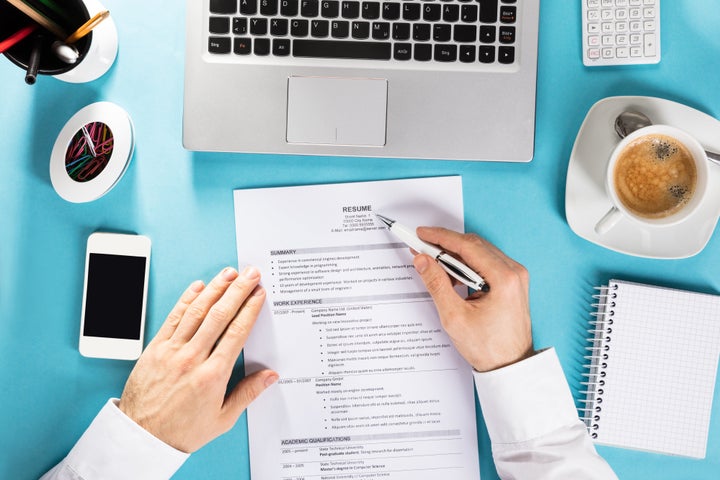 When was the last time you reviewed your resume? According to a recent poll by career site Monster, 39 percent of respondents said they updated their resume the last time they applied for a job; 8 percent said they couldn't even remember the last time they looked at it.
But according to Monster's career expert Vicki Salemi, you should update your resume every six to 12 months. And you shouldn't just add new positions and responsibilities. You should also get rid of anything that could cost you your next job.
So if you have any of these nine things on your resume, delete them right away.
Unless you're applying for an acting, modeling or other job that requires a headshot, your picture doesn't belong on your resume.
"It makes some hiring managers uncomfortable, as it relates to the possibility of making biased decisions," said Debra Boggs, a co-founder of D&S Professional Coaching.
Plus, if the photo doesn't match a company's culture, it could hurt you. Boggs gave an example from a friend who was hiring for an accounting role. "A qualified candidate sent a resume in with a candid shot of them in a flannel shirt," she said. "They did not make the cut for an interview for this formal role."
2. Dates that could give away your age
Discrimination based on age is illegal, but let's face it: Ageism exists. Even if hiring managers are obliged to follow fair hiring practices, why take the chance of having your resume bypassed because of subconscious biases?
"Dates that point to your age ― whether you are a millennial or a baby boomer ― have no place on your resume," said Lynda Spiegel, the founder of Rising Star Resumes, adding that very recent college grads are the exception. "Your graduation year will appear on a background check, but by then, your potential employer is sufficiently interested for your age not to matter."
Leave off graduation dates or any other information that could clue the company into your age.
Focusing too much on your college achievements can make you appear junior level. Unless you're fresh out of college, list only the school and your degree.
"Your GPA and extracurricular activities ... no longer have a place there. It's highly unlikely that any interviewer will be looking for those particulars," said Dana Case, the director of operations at MyCorporation. Once you have a couple of real jobs under your belt, you should remove college internships too.
It might go without saying, but if you're a college grad and anything on your resume mentions high school, delete, delete, delete.
4. Irrelevant job details
"The more irrelevant experiences you include, the more you muddy the narrative you're trying to tell," she said. "You don't want to raise any questions in the minds of the people reading your resume — 'Does she really want to work for IT, or would she rather manage a coffee shop? Hmmm. Let's move on to the next one.'"
If you have any jobs that are irrelevant to the position you're pursuing, simply list those titles, company names and dates so you don't have an experience gap, Ansted said. You don't need to list your responsibilities for those jobs.
Think a couple of tiny mistakes on your resume won't matter? Think again.
A survey by Accountemps found that 63 percent of senior managers surveyed said they would disqualify a candidate with one to two typos on a resume. An additional 17 percent said a single error would land a resume in the "no" pile.
Typos can be especially dangerous If you're applying for a role that requires extreme attention to detail, such as accounting or investment banking, according to Sonja Hastings, a recruiter at Optimal Sales Search. "As a recruiter, I've had candidates miss out on interviews due to resume typos on more than one occasion."
While there's only so much you can do to fluff up your employment history and look attractive to hiring managers, you have 100 percent control over the accuracy of your resume. "Don't let a typo diminish your credibility. Put a second and third pair of eyes on your resume before finalizing," said Hastings.
Remember the days of Geocities and Myspace, when users customized their pages so heavily that it was impossible to navigate the site or read the text?
If you use unusual colors, fonts and graphics on your resume, you're subjecting recruiters and hiring managers to the same experience.
Your resume should be clean, easy to read and scannable. "In today's market, where the first contact your resume has is likely to be with an automated screening system, refrain from using headers, footers and tables," said Melina Gillies, an HR specialist at SalesUp! Business Coaching. "This doesn't mean it needs to lack personality. It just needs to be able to relay information in a way that can be screened properly."
7. 'References available upon request'
It's standard for references to be required during the hiring process, so recruiters already expect that you have them. This statement is unnecessary and takes up valuable real estate on your resume.
"Either put [references] on your resume or leave them off," said Rubie Hessing of Best Foot Forward Resume Service. "If references are required in the job posting, they should be included as requested. It makes you look like you don't have any solid references when you put this phrase."
How many ninjas and gurus do you know in your industry? Probably too many. These days, buzzwords like these have become so overused that they don't mean anything.
"Many of these words don't differentiate one candidate from another because they're so generic," said Laura Poisson, the president of ClearRock Inc. "We encourage our clients to describe their accomplishments rather than generic self-praise phrases."
Poisson pointed out that many companies are moving toward behavioral-based interviews, which involve open-ended questions based on the premise that a person's actions and accomplishments in previous positions are meaningful predictors of behavior and performance. "Set yourself up for success in your resume by describing your past performance," she said.
Other phrases to delete from your resume: "team player," "outside-the-box thinker," "self-motivated," "go-getter," "hardworking" and "detail oriented."
9. An embarrassing or inappropriate email address
Finally, don't underestimate how important it is to have a professional email address. "Flyguuurl69@hotmail.com" might be acceptable among your circle of friends, but to hiring managers, it looks immature.
Seem obvious? "I can't tell you how many times I've seen this," said Cheryl Swirnow, the president of CMS Consulting. "If need be, create a work-appropriate email for job hunting purposes only." When in doubt, simply use your full name.
Support HuffPost
A No-B.S. Guide To Life
Before You Go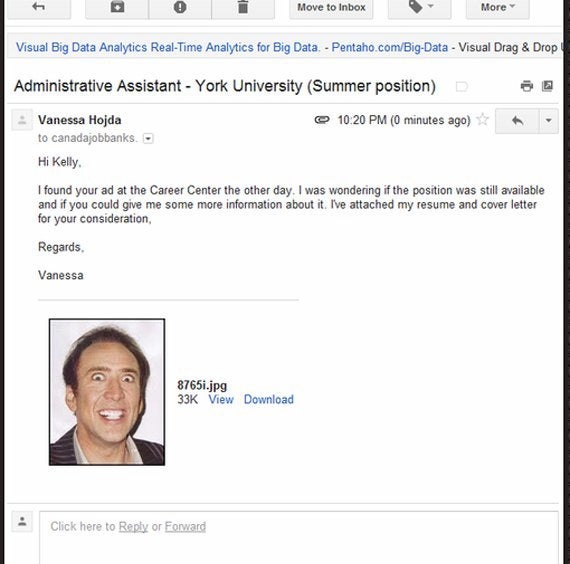 Ridiculous Resumes & Cover Letters
Popular in the Community