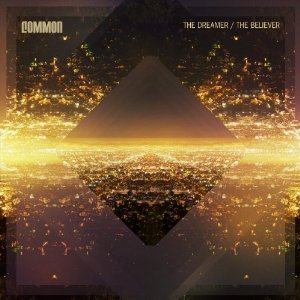 On December 20, Grammy award winning rapper/actor Common drops his new album, The Dreamer/The Believer, and presented here is an exclusive, advance track from the project, "The Believer." Fellow Grammy winner John Legend lends his r&b chops to Common's recording.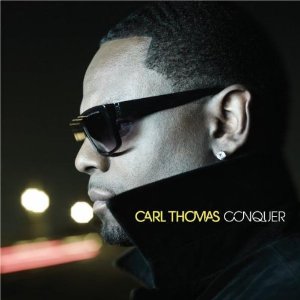 A Conversation with Carl Thomas
Mike Ragogna: Carl, thanks for talking with us today.
Carl Thomas: Thanks for having me, Mike.
MR: What inspired you to record your new album, Conquer?
CT: It really started as a conversation between me and my friends about what kind of album I wanted to do. From there, it just kind of took on its own legs. So, when I took the meeting with Verve Records and realized that we kind of wanted the same things and the same music, I was excited to get back in the studio and to get back to making music for my fans as well.
MR: Can you tell us a little about this album?
CT: Well, the record itself was something that I was searching for...I consider it a modern day throwback. It's something that makes you feel a certain sense of nostalgia when you hear it. It feels like something that you've heard before, but really it's not. That was really my goal with the record.
MR: You worked with some great artists on this record including Heavy D who co-wrote "It Is What It Is."
CT: Well, Heavy D actually co-produced the record. A lot of people really didn't know exactly how deep in soul music Heavy was, but he was a man who was studied and well versed in that kind of music. He made sure that he knew his craft. Heavy was responsible for "Summer Rain" and "Hey Now" on my Emotional album, and a lot of people really don't know that. So, things come full circle and I thank God that we were able to get into the studio together again. You know, he had an album out called Love Opus that he just released and he and I did a single on it called "Still Missing You." He was a really special guy, we're gonna miss him a lot.
MR: We sure will. You were also a protégé of Diddy's, right?
MR: That's great. What is the story behind your signing?
CT: Well, I was in a couple of other recording situations before I even met Puff. Those situations didn't work out for one reason or another, and I decided that I was going to be an artist without a record deal and just concentrate on being the best that I could be. One night, I was doing an open mic at a club in Manhattan and Puff saw me singing. After the show, we had a conversation and exchanged numbers and we just started talking from there.
MR: You've worked with some other pretty stellar artists such as Faith Evans. What are your thoughts on those collaborations? Is it very much a team effort putting together the song?
CT: Well, I never approach it as if anyone is my subordinate or anything like that. It has to be a team effort and it's got to be something that you collectively come by. When you're creating music, it's very dangerous to do it with selfish ambitions, you know? You have to be very careful to make your ambitions collective, whether you're working with someone or not. There really is no special formula as long as I am enjoying myself.
MR: You explore a few different styles on this album like ballads, which include the song, "I Do." It's bound to be a wedding perennial, so was that the intention?
CT: Well, yeah. In the '80s r&b artists explored all the parts of love in their music, so if we're gonna be r&b artists and talk about everything, why not talk about what most people are aiming for in their relationships, you know? We talk about the problems and the breakups, but we never talk about the good hookups.
MR: Are there any songs on this album that have a particularly cool story behind them?
CT: Yeah, actually. The song, "Running." That was written by one of my best friends, DJ Roger Jr. He was going through a situation where he was extremely tormented and I was just an ear of support as a friend or brother. That song was written as a testament of faith as he was going through that mess. I told him when I heard it that he had to let me record it because people needed to hear it. I told him that people needed to be reminded of certain things, and that song reminded them. So, we recorded it and it sticks out to me because of that.
MR: Did you consider Conquer to be a concept album when you were putting it together?
CT: No, I didn't really approach it that way. I just went into the studio asking myself what it was that I thought my fans wanted to hear from me. Those were the records that I went after. It all worked out because everyone working on the project had a real desire to make everything sound cohesive. We kept our egos to a minimum.
MR: Do you feel that there has been a significant growth between this and the last album?
CT: Absolutely. I feel that the appeal is broader and I'm poised to reach beyond where we've gotten in the past.
MR: Carl, are you happy with the state of r&b these days?
CT: Yeah, I think there's some really great stuff out there.
MR: Are there any artists that you are particularly fond of?
CT: Well, I listen to Trey Songs and Chris Brown...all of them. I think they're great and I respect the difference in their styles. That being said, while I think there are a lot of great artists, I don't think there are a lot of great, classic voices, and I think a lot of times, people seem to get the two confused. A great voice and great records don't always go hand in hand. It's just nice when they do.
MR: Right. Carl, considering you album's title is "Conquer", what would you say you were conquering on this project?
CT: What I was talking about was allowing love to conquer your situation--just laying back, relaxing, and allowing love to do what it is going to do. I think it's cool that you can take dual meanings from something; it's one of the coolest things about language. But my main goal with this album was to make a soundtrack for people's lives. People use music to mark their memories, so the ultimate honor for me is to have people look back on my music and say they remember what they were doing at a certain point in their lives because they were listening to my music.
MR: Beautiful. Does love conquer all in your case?
CT: Eventually it will. It hasn't yet. (laughs)
MR: (laughs) Carl, on a more personal note, I know you took some time off because of your brother's passing. How are you doing now?
CT: You know, I'm doing pretty well. The things I do these days are pretty much in his memory. I am trying my best to be a person who upholds the memory of his brother's life. I just really appreciate the time that I had with him. I'm just trying to enjoy spending time doing what I'm supposed to be doing.
MR: Beautiful. Are you going to be going out on tour with Conquer?
CT: Yes, I am. Right now, I'm in negotiations with other artists, so I don't quite have all of the details. But rest assured, you will see me performing in a city near you.
MR: Nice. What advice would you give to new artists?
CT: I would say that before you go out and try to make someone else believe in what you're doing, you've got to believe in it. If you don't believe in it, everyone else will know. Trust me. They'll see the emperor has no clothes on. (laughs)
MR: Any parting words of wisdom?
CT: Sure. Talk lightly and carry a big stick. (laughs)
MR: (laughs) Always good advice, thanks Carl.
CT: Mike, thanks for having me.
Tracks:
1. The Night Is Yours
2. Long Distance Love Affair
3. Conquer
4. Round 2
5. It's Not the Same
6. Don't Kiss Me
7. It Is What It Is
8. It Ain't Fair
9. Sweet Love
10. Running
11. Don't Kiss Me (remix)
Transcribed by Evan Martin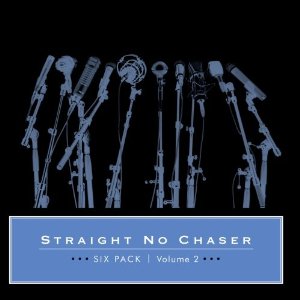 A Conversation with Straight No Chaser's Charlie Mechling
Mike Ragogna: Charlie, this is usually the time of year when people pull out their holiday music, which would include Christmas Cheers and Holiday Spirits by your group, Straight No Chaser. This year, however, you put out an EP titled Six Pack Volume 2 that includes covers of The Temptations' "Get Ready," Madonna's "Like A Prayer," Weezer's "Buddy Holly," and some other classic cover songs. What's the story behind the project?
Charlie Mechling: Well, we've been going pretty much non-stop for a couple of years now, and we found ourselves with a little bit of time and had some music that we wanted to record right in the beginning of the Fall. So, we finished up our stint in Atlantic City, came home and said hi to our families, then it was off to the studio to get some music recorded for our fans who have been in need of some new stuff. We got those down and we're really proud of these songs. We were really excited to get these into the studio because we've been playing them on the road for the last couple of months. This was just a good opportunity to get some of our favorite songs out to the people who maybe haven't ever seen us, and the people who haven't seen us in a while. We're pretty excited about it.
MR: What's the quick-o bio on Straight No Chaser?
CM: Sure. We were a college a cappella group that started in 1996. There was no real a cappella group presence on the Indiana campus so we put together a group of some of our friends from other choirs. That group still lives on at Indiana University. We left the group to younger members and it's a legacy group now. Then about four years ago, somebody saw a video that one of the guys put on YouTube so that we could all kinda look back and laugh at our college selves. The video was of, "The Twelve Days of Christmas" and it sort of went viral. Six million hits later, we got a call from Craig Kallman, the head of Atlantic Records, and the rest is history, I suppose.
MR: You were forced into stardom. (laughs)
CM: (laughs) It didn't take a very heavy hand.
MR: You guys have done some interesting work beyond your Christmas albums. One of the most notable projects was "One Voice" with Barry Manilow. How did that project come about?
CM: We've kind of been in contact with him for quite a while. He's a fantastic musician. He heard some of our stuff and we, in turn, have gotten to open for him a few times and even sang with him during shows. We found out after we had been working with him a little that this song was his favorite that he's ever written. He had this vision of the song being an a cappella song, so he put together this fantastic and very difficult arrangement. (laughs) He sent it to us and was nice enough to lend his voice to the track. It's something that we're really proud of and it's an opportunity that we don't take for granted.
MR: So, Straight No Chaser has been gaining a pretty steady following.
CM: Yeah. I mean, outside of Christmas, we're not all over the radio waves or all over the pop charts, but it turns out that these days, word of mouth and social media are as big a driving force as anything. It really is the way of the world. It changed our lives. We're kind of hoping that we're helping carve out a bigger niche for a cappella music.
MR: You guys performed in this year's Macy's Thanksgiving Day Parade, another holiday association. So, do you think you guys will do another Christmas album?
CM: Well, right now, we're kind of focused on the EP, which was a means of getting some of the newer songs that we have released. Then, once we have a little bit of time, we'll go ahead and do a full pop album. I think that's the next thing on our plates because currently, we have this fall tour, then we have another PBS special coming out in December, then another PBS special in the spring and a PBS tour. So, nowadays, we tend to do more of our pop stuff than Christmas music because that's what drives our albums. I think the next whole album is going to be all pop music though. That's about as far ahead as any of us dare to plan. (laughs)
MR: (laughs) What are your thoughts about your EP Six Pack Volume 1?
CM: I love it. Like I said, it was a precursor to the first album, With A Twist. It was our new foray into recording pop music and seeing how it was received. It was also to let those people who knew us from only Christmas music to see that we performed a lot of pop music. Christmas just happened to be theme of our viral video and thus how a lot of people knew us. And like I said, we love that. Hopefully, it's on a lot of people's shelves and they pop it in around Christmas. But ...Vol. 1 was our chance to show people what else we do and I think that was important for not only keeping our sanity, but for really being able to get out there and do our music all year long and not just in the Fall.
MR: Whose idea was it to combine Michael Jackson with Bell Biv DeVoe on "Billie Jean/Poison"?
CM: The arrangement was done by a guy who used to be in the group by the name of Dan Ponce, but the idea came from Randy Stine, who is, incidentally, also the guy who posted the video to YouTube that then went viral. He had the thoughts and merged them together using Garage Band or some something. He sent that file around to everyone, which got the idea swimming around in Dan's head and he put it to paper.
MR: Speaking of Dan, he's moved on and become a local television star. Has he had Straight No Chaser as one of his guests yet?
CM: Well, I'm sure he would if we were around and available a little bit more. We're not very often in the Chicago area. This year, we have two shows at the Chicago Theater and one show at the Rosemont, and I think that's gonna take up about as much time as we've got in Chicago. (laughs)
MR: You guys also cover the Plain White T's song "Rhythm Of Love" on Volume 2. That's another unexpected choice. How do you guys go about choosing your material?
CM: We do things in a lot of different ways. We like to do a song with our own Straight No Chaser twist to it. We don't like doing a cover like any Thursday Night cover band could do. We like to make it our own. The fact that we're doing it a capella already kind of does that as well. "Rhythm Of Love" was brought to us by Walter Chase, who is the primary arranger for the group, because he loved the song. It's the kind of song that gets stuck in your head, but you don't really know all the words to it. We thought that that song would have a great feel as an a cappella song, and it does. The song is fun and upbeat, makes you wanna play it again after you listen to it.
MR: How often does Straight No Chaser go into the studio?
CM: It's basically whenever we get the chance. This last time we had a couple of weeks off so we spent some time with our families and found 10 days where we could put some time in at the studio. So, we all coordinated our schedules and met in LA. We did this EP in nine days and then went home for a day then back on the road for two and a half months. We're trying to get into the studio about every 12 to 15 months. A lot of our stuff really matures and solidifies while we're on tour, though. The songs may change a little bit, and we become more comfortable with them. Then we just put them down on tracks.
MR: How seriously do you take musical suggestions that your fans may give you?
CM: Well, we get all sorts of suggestions from fans and family and sometimes, it works out and sometimes it's not quite right. I mean, there are times where someone brings in a song and we arrange it and rehearse it and get it on its feet and it still doesn't mesh for whatever reason. In those situations, we just have to move on. It's a lot of trial and error. Some things come across that we wouldn't have thought would come across and some things that you had a good feeling about just don't work out, you know? It's very organic and it makes it really fun when things do click.
MR: At this point, Straight No Chaser has accumulated some TV performances. Has any host been so impressed by your performance that a real friendship began?
CM: We actually have kept in touch with Jimmy Fallon and the Fallon crew. We had so much fun with them. Somebody like that actually inspires creativity in you because you wanna find a way to top some of the awesome and fun stuff they do on that show. I know we're gonna be back working with him at some point, or at least I hope we are, knock on wood. (laughs) But a lot of times when we go into an interview or something, the host kind of knows us and if they don't, they've been briefed about us and quite often, we just see a look of surprise during and after our performance. We often hear people say that they had no idea what it was all about, but after they heard it, they thought it was so much fun and ask to have us back. So, I think in the same way that our live show shows us off so much better than our CDs, our performances on those shows wows them a lot more than their briefing, you know?
MR: Yeah. Now, you guys spend a lot of time together so I would imagine you're all still good friends and having fun, right?
CM: Yeah, absolutely. It's like having 10 brothers while you're on the road constantly.
CM: (laughs) We try to keep it tame. We have shows six to seven days a week so we try to relax when we have time to relax and when we get a day off, we try to find something to do as a group or take a vacation. We try to save the craziness for the end of the tour.
MR: What advice would you give to new artists?
CM: I would just say keep trying to get your music out there. It's easier now than it's ever been to get your music out there to people. I think the more you get out and perform in front of people and get more comfortable with that, it shows. That's what people see. We're the picture of falling into a lucky situation, but we actually put a lot of work into what we do and I think that shows. It showed in that YouTube video for us, and I hope it still shows on stage today.
MR: Charlie, I want to thank you for spending some of your free time with us.
CM: It was my pleasure, Mike. Thanks for having me.
Tracks:
Get Ready
Like a Prayer
Billie Jean/Poison
Rhythm Of Love/Can't Help Falling In Love
Buddy Holly
Let's Get It On
Transcribed by Evan Martin

Popular in the Community