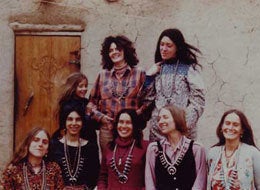 Keri Rainsberger isn't rich. She works in the nonprofit world for a relatively low-profit salary. Yet, as many Americans are scrimping for every penny, she hardly feels the pinch.
She still tithes 10 percent of her income to her church, even as other members have cut back. She rarely worries about rising gas and food prices. And she never bothers to balance her checkbook, because she doesn't come close to spending what she has.
"I live so far below my means that it doesn't really register," says Rainsberger, a 31-year-old Chicagoan with a wiry frame and unusually sunny outlook. "I don't have to think about money."
For starters, she has no car and commutes by bicycle each workday. She also has no mortgage payment and chooses to live in an "intentional community," a partly shared space where $775 a month covers everything from utilities to meals.
"In one fell swoop, I pay for the roof over my head, the food in my stomach and the lights to read by. That's a big advantage," says Rainsberger, whose high-rise living space is part of the residential program at the Keystone Ecological Urban Center in Chicago's Uptown neighborhood.