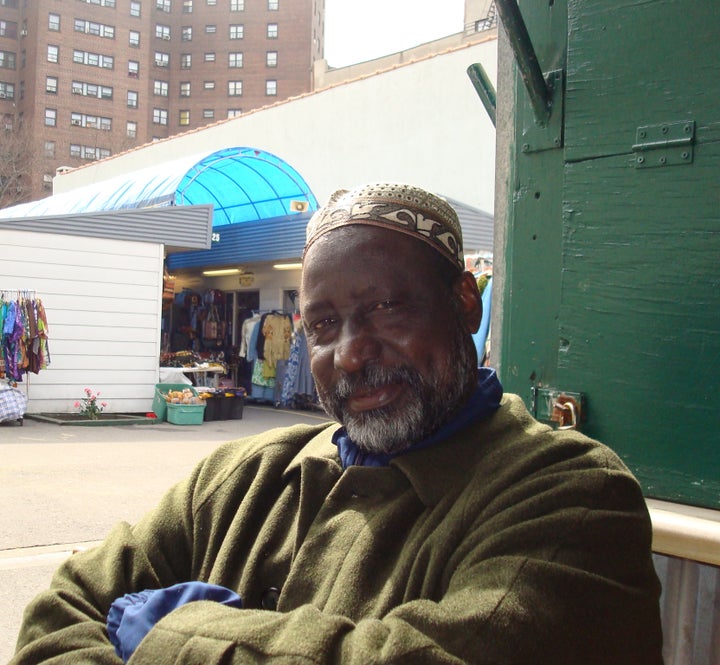 As this year comes to a close, I am weary of 2017.
I am weary of hearing, thinking, talking and writing about Donald J Trump, whose dangerous narcissism, willful ignorance and loathsome behavior has invaded our consciousness and poisoned our conversations. Indeed, one good way to radically resist the enfant terrible in The White House is to ignore him. With some effort, we can filter out much of his unsettling exposure in our everyday lives.
In that spirit, I radically resolve to be persistently positive in 2018, knowing that in time there will be constructive change, knowing that our capacity for human connection is stronger than our than our will for social divisiveness, knowing that the politics of love will eventually trump the politics of hate.
There are many things we can do to eliminate the social corrosiveness of American society. We can become politically active—volunteer our services to organizations that work with and for poor people, register new voters or participate in peaceful demonstrations—all persistently positive actions. Public scholars have potentially important roles to play. As a public anthropologist, writer and educator, I think that my central obligation is to recount stories, gleaned from years of ethnographic research, that underscore the human capacity for social resilience and social connection. These stories demonstrate that even in the direst of situations, we are not as alone as we might think. They remind us that many, if not most of our fears, frustrations, and sufferings can be overcome. Such rhetoric may sound a tad naïve, but years of travel, research, thinking and writing about social worlds have taught me the importance of persistence, patience, and care. In the end these are stories about people you're not likely to know. Even so, the people depicted in ethnographic stories make us wiser-- better able to confront successfully the vicissitudes of life.
Here's one or those stories. Read it, pass it on to people in your networks, tell it to friends and family. Discuss it.
This story, which is adapted from the book Yaya's Story (2014), is one about two very different men. Although they were roughly the same age—in their fifties when they met--they came from different worlds. One man, Yaya Hamidou, who was a practicing Muslim, grew up in rural Niger, West Africa. Eventually he made the pilgrimage to Mecca. The other man, Paul Stoller, who is a secular Jew, grew up near Washington D.C. What are the chances that two men of such different cultural and social backgrounds would ever meet? If they did meet, what are the chances they might understand one another? During his life, El Hajji Yaya logged many years on the international African Art circuit buying and selling wood and terra cotta figurines in West Africa, Europe and North America. Paul Stoller attended college in Pittsburgh and graduate school in Texas. He eventually became an anthropologist who conducted research near El Hajji Yaya's home in Niger. When their paths finally crossed at Le Magasin, the African Art warehouse in the Chelsea section of Manhattan, they shared several languages—Songhay, French, and English—and had spent time learning about their respective societies.
Even so, the gulf of their social and cultural difference was too vast to be bridged.
No matter how hard he tried, Paul Stoller could not fully understand Yaya Harouna. For his part, Yaya Harouna could never fully understand Paul Stoller. One man was trader; the other man was a scholar. The trader thought the anthropologist might introduce him to potential clients. The anthropologist thought the merchant might help him to understand the West African immigrant community in New York City.
Over the years of this social interaction we were men at cross purposes. We could talk, exchange information, and appreciate our funny stories. But our differences prevented us from bonding as friends, men who worked hard to cultivate a profound sense of mutual understanding.
Can we ever truly know the "other?"
Then we got sick. I started chemotherapy and immunotherapy treatments for Non-Hodgkin Lymphoma (NHL). El Hajji Yaya, for his part, suffered through chemotherapy treatments for colorectal cancer. As a fellow cancer patient, I reached out to El Hajji Yaya.
I sent him literature on clinical trials.
I recommended some good French-speaking physicians.
He stuck with his program and become more and more isolated from his Nigerien friends in New York City.
I responded well to my treatment.
El Hajji Yaya suffered from severe chemotherapy side effects—nausea, weight loss, mouth sores, bone pain, and debilitating fatigue.
I traveled to Niger to do fieldwork.
He remained holed up in his New York City apartment too weak to work, too depressed to talk with his friends.
In Niger, I phoned him from his hometown, Belayara.
He answered and told me how much he appreciated the call from his hometown.
Time passed. I finally saw him again in October of 2010. He had come to visit his friends at the Malcolm Shabazz Harlem market. Worn out by three years of chemotherapy, he looked tired—a suffering stranger in a strange land. When the other traders gave us some privacy, El Hajji Yaya looked at me:
That comment triggered a moment of silent mutual recognition. Like two cats on a wall, we sat in silence and held hands—a symbol of deep friendship among West African men. For a brief moment, he knew what I knew and I knew what he knew—a perfect moment of total mutual comprehension.
We savored the moment knowing that it would be the last time we would see one another. He stood up to leave. I returned home later that afternoon.
El Hajji Yaya returned to Niger to reunite with friends and families, many of whom traveled great distances to visit him. Surrounded by friends and family he died a dignified death on January 1 2011.
Our last meeting reminded me what my West African teacher Adamu Jenitongo long ago taught me: "Illness," he liked to say "is a great teacher."
It also made me realize that there are circumstances that sometimes make it possible for two people, defined by social, linguistic, economic and cultural difference, to transcend otherness—if only for a few powerful moments—to experience a profound existential convergence. Connections of care can enable us to transcend our differences.
In his 2017 holiday message George Lakoff, a celebrated linguist and wise public commentator, wrote that "Persistence is the best resistance. Communicate care. Teach care."
To that I would add: Tell, write and post stories that demonstrate how care can sweeten our lives in troubled times.
Related
Popular in the Community