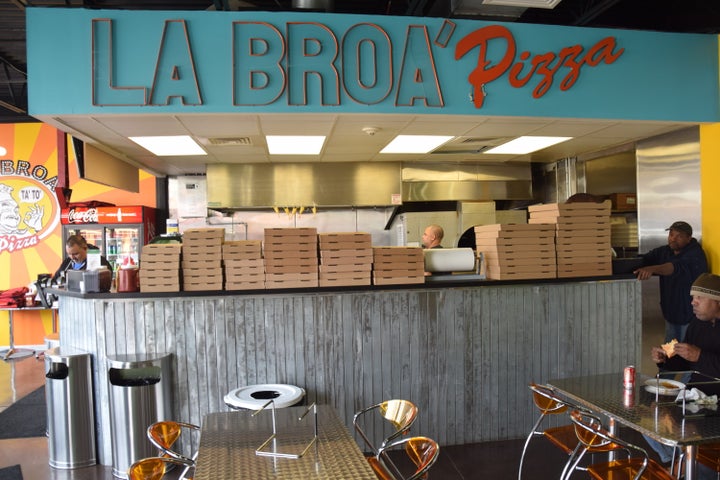 Diana Graizbord, Jamie McPike, and Nicole Pollock
The idea that cities and universities need to work together to drive urban transformation has received a lot of attention since the unveiling of the MetroLab Network. Despite the excitement surrounding the role of anchor institutions in creating data-driven change and the potential for these partnerships to foster innovation, cities and universities have long struggled to make the most of this unique collaboration.
Communication is often touted as the most critical ingredient for successful city-university partnerships; without effective communication, expectations fall flat and projects fail. To solve this challenge, cities and universities are advised to develop clear lines of communication and concrete plans of action with "binding goals". If we want to develop creative solutions that respond to changing urban demands, communication between partners should be clear, but not static. Cities and universities need to develop dialogue that is nimble, adaptive, and iterative.
But how can cities and universities communicate in a way that fosters more innovative urban partnerships and policies?
This year the City of Providence Department of Innovation collaborated with Brown University on the Providence Business Engagement Initiative. To kick off the Initiative, students in an applied policy research course utilized City licensing data, open meetings records, and census data to identify neighborhood business clusters and determine an appropriate outreach and engagement methodology. Three student groups then collected the stories of over 50 small business owners, community leaders, and city officials. These stories were used by Department of Innovation to inform changes in the City's business licensing process and to enhance the City's Start Up in a Day program. The success of this partnership would not have been possible without ongoing, iterative dialogue that allowed both partners to reevaluate and renegotiate project plans and goals, manage expectations, and ensure that project deliverables were relevant and useful.
Understanding Partner Priorities
Rather than approaching our partnership with the goal of establishing a set of fixed priorities and deliverables, the aim of our initial meetings was to take stock of each partner's needs and develop a shared understanding of the collaboration. We viewed this first stage as one of mutual learning and a chance to collectively evaluate ideas and iteratively refine the structure of the partnership.
What we found was that both partners had specific goals and priorities, but both were open to adapting and changing these as the project evolved. By focusing first on establishing a dialogue rather than a set of binding terms, the partnership became more nimble, able to shift and move in new directions as new ideas arose. This flexible style of collaboration required a foundation of mutual trust; the dialogue that we established early on helped the partnership to withstand the uncertainty and challenges that emerge in a project committed to innovation.
The dialogue we established early on allowed us to agree on a partnership based on a novel data-collection and analysis effort. We co-developed a plan where Public Policy students at Brown University would learn applied policy research methods by focusing on a key policy issue for the City of Providence—the lived experience of small business owners. Both partners agreed to this plan, but knowing that city and university priorities can evolve and change, we also agreed to continue to pursue new themes, address new challenges, or propose new ideas.
Responding to Research in Real Time
During the research phase of the partnership, the broad range of data collected pushed the project in new and exciting directions. To address this, we met at several points throughout the project to share research findings and get immediate feedback on the appropriateness, usefulness, and depth of the research. By enhancing our communication to get an immediate response to the emerging data, the project adapted to new and interesting insights, and both partners could ensure that the deliverables were as relevant and meaningful as possible.
Communication was not just between lead points-of-contact. University students also had direct access to key staff within the Department of Innovation and could share data and receive real-time feedback on their work. This allowed the City to stay informed about the students' progress and allowed partners to collaboratively generate new research avenues. By opening up these channels of dialogue, all stakeholders could exchange regular feedback on the project and take collective ownership over the outcomes.
Our consistent dialogue allowed us to avert potential failings by building in enough flexibility to shift research priorities and data collection strategies as needed. It also ensured that the data collected met the City's original policy priorities, while also allowing for the students' research to spark new ideas for policy innovation that were not anticipated in earlier phases of the partnership.
Preparing a Platform for Policy Innovation
Communication shouldn't stop once the research phase ends and the project deliverables are handed over. In the later stages of the city-university partnership, partners should discuss how the research produced can serve as a platform for policy innovation and what additional role the university can play in supporting next steps.
In our partnership, public policy students were tasked with producing both a final presentation of their findings and a robust dataset that captured how small business owners in Providence experienced owning and operating a business in the City. Because students were asked to produce a dataset that could inform the City's ongoing business engagement efforts rather than a discrete policy solution, pieces of their work will support communications around and implementation of additional polices to support Providence entrepreneurs and business owners. For example, some of the stories collected by students echoed concerns that the City had already identified related to business licensing, but many others inspired new ideas for policy change. Data from student research demonstrated a need to change the City's communication and engagement strategy with community organizations providing entrepreneurship and business support services rather than exclusively focusing on individuals and businesses in the start-up or expansion process.
Our communication at this stage of the project focused on the ways the City could leverage these anticipated and unanticipated findings as a platform to refine existing policies and engage new policy issues. Both the City and University committed to engaging beyond the student project, with the City ensuring staff remained engaged in implementing next steps and the University pairing student and staff resources to develop additional work products with the data produced by the class.
When cities and university partners are committed to the idea that research data can and should change the nature of their collaboration, communication becomes key to ensuring that deliverables are specific enough to meet the original policy priorities, but not so specific that they restrict the possibilities for new policy ideas. Our openness to iterative dialogue and project flexibility fueled the development of data that could inform more creative policy solutions.
Committing to Communication
Though maintaining an ongoing dialogue and allowing projects to evolve iteratively brings greater risk, this approach was key to enhancing our partnership and to fostering policy innovation. Jumping into a city-university partnership with the knowledge that it will evolve requires a commitment to flexibility, a deep level of trust, and a tolerance for uncertainty. All of these would not be possible without ongoing and meaningful dialogue between partners.
While it may require more time and effort for cities and universities, without increased investment in iterative dialogue, partnerships will continue to work as one-time fixes without long-term sustained impact. Policy innovations require creativity, continuous experimentation, and flexibility. Only when these partnerships can operate more nimbly can they begin to generate the kinds of urban policy innovations that the MetroLab envisioned.
Diana Graizbord earned her PhD in Sociology from Brown University and is currently an Assistant Professor of Sociology at the University of Georgia; Jamie McPike is a PhD candidate in Sociology at Brown University; Nicole Pollock is Chief of Staff for the City of Providence, she has previously served as Chief of Policy and Innovation. Diana, Jamie and Nicole contributed equally to this article.
Popular in the Community