Of course it would sound wonderful to say that her hands were long and elegant - slim, well-manicured, and always adorned with the latest rage in colorful polish. The reality is that her hands were small. They weren't pretty at all, especially as she aged. They were often puffy, due to illness and medications. They weren't necessarily unattractive - they were just functional, and that's what she generally cared about.
As a child I often did not appreciate what my mother's hands did for me. I grew up in a religious home in the 60's and 70's - thrift and food storage were essential life choices, which meant a majority of our meals were casseroles. I love casseroles - I still make them, although the Health Police would have my head for it. My mother's hands carefully cut up various colorful and healthful additions to the tuna, hamburger, or chicken casseroles. I just as carefully picked out every single piece, no matter how small, of pimento, green pepper, red pepper, onion, and mushroom. The small mounds around the edge of my plate were lovely to behold. She knew I didn't like them. The piles were inevitable. She would frown.
My mother's hands spent innumerable hours dancing about on her flute. She was a stunningly talented musician with a steely determination to master the instrument in every way. Her talents were highly sought after - people yearned to hear her, in any setting and doing any sort of musical exercise at all. My siblings and I were less than gracious, however. In a quiet house, with people scattered in various rooms, the sound of the first notes, as she warmed up, caused immature eye-rolling and occasionally snotty comments. Her eyes would narrow, but the scales, runs, and intervals continued. For hours. And hours.
Her hands taught me a chore popular back in the day - ironing two pillowcases for each pillow in the house. They would be slipped on in opposite directions so the pillow wouldn't somehow manage to effect an escape. It was relatively easy work, but, even then, I failed to see the point of the double casing. She dismissed my protests, heaping more pillowcases on the pile.
She loved to dig in the dirt in the minuscule backyards of the city houses we lived in. She gardened, growing vegetables when possible, in the name of the required thrift and food storage. She would triumphantly bear her oversized spaghetti squash crop into the house, planning many a spaghetti meal using the heinous vegetable instead of normal pasta. Her zucchinis were a sight to behold - mutantly large gourds promising many a meal of fried slices. I hated squash. She knew that.
She didn't love to cook, necessarily, but sometimes tried new dishes. A favorite was stuffed green peppers, with a sort of rice pilaf inside. Each time the family was presented with this dinner, a single, gigantic pepper resting magnificently in the middle of the plate, with the usual stuffing, I knew I was going to get about a half cup of food. Just the stuffing part. None of the pepper. It annoyed her.
What she didn't use her hands for included taking my own, so I felt safe as a child, patting or hugging her children, clapping for our various achievements, playing games with any of us, making silly shadows on the wall, or writing heartfelt notes or journal entries about her little family.
When she was diagnosed with aphasia and Alzheimer's, in her 60s, we knew we were in for the struggle of our lives. She had no one else to care for her, so, although we had never been close, I became her lifeline and protector. The Alzheimer's was actually the lesser problem, at least in the beginning. The aphasia was far more challenging. Our relationship changed.
Individuals with aphasia lose the ability to produce words for what they want to say or for common objects. The ability to read is often lost as well. They usually know quite well what they want or need to get across, but there is no way for them to articulate that.
And so, my mother's hands became her primary form of communication. She and I talked, of course, but it was often a swing-and-a-miss type of situation. Her embarrassment at not being able to identify a table, a door, or even her beloved dog caused many tears of frustration. She had to be able to make herself understood, though, so she eventually accepted it and seemed grateful for any ability at all to communicate.
She sometimes felt silly, as we played our own, strange version of Charades, but it was also somewhat empowering for her to once again make her needs and wishes known. Her small hands would wave about, pointing, swooping, and getting wrung together when her efforts fell short. I became fairly proficient at guessing her intentions, but I, too, fell short some of the time. Now, though, she showed no signs of impatience or irritation.
When she needed help showering or brushing her teeth at the assisted living facility she loved, near the end of her life, she would pat the arms of the sweet aides who cared for her. She would show me her latest childlike craft project and beam at her accomplishment. She would guide me to her seat at the table where she ate so I could admire it, and her hands would grasp mine, for a moment anyway, each time I left. Her hands, unlike her brain, still worked well enough, and she desperately needed that.
And I started to appreciate, far too late in life, what those hands had done for me. They were not lovely, or loving. But, they had spent countless hours in the service of her family and others, and she had magnified her skills and talents whenever possible. When Nancy needed it most they bridged the chasm created by an almost total loss of language skills.
My hands are small too. Just like hers.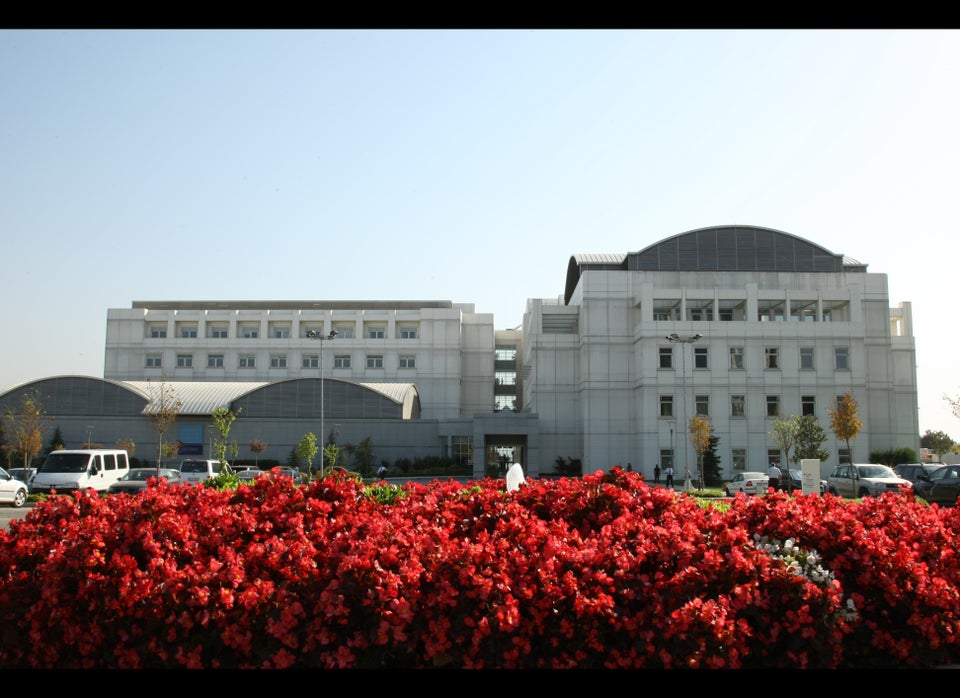 International Hospitals For Medical Tourism
Support HuffPost
The Stakes Have Never Been Higher
Related
Popular in the Community