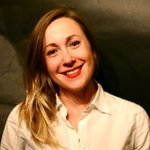 This is a guest post by Alyssa Mesich, Communications Manager at Segal Family Foundation & based in New Jersey
"Hello... I missed that last part... You said what?...Yes, I heard that...Wait, now I can't hear you at all." If you work internationally this is an all too familiar conversation on Skype.
At Segal Family Foundation (SFF), a foundation that partners with organizations working to improve the well-being of communities in Sub Saharan Africa, we have staff based in New Jersey, Uganda and Burundi. Our regular Skype calls involve dropped connections by one or more offices (the New Jersey office included).
Although communication between our team can be difficult, having a team on the ground in Africa means better communication with our 160 grassroots partners scattered across the African continent.
We only convene our entire staff once a year at our Annual Meeting. Rather than spend time and money in the air, we prefer to spend our funds on our partners and our time on Skype.
I talked to our grassroots NGO partners to find out what tools they use to avoid communication breakdowns. They agreed that nothing beats a face-to-face meeting, but it's difficult to justify regular staff airline flights, when it could be spent on program expenses.
Successful communication on a budget involves an assortment of high-tech and low-tech tools to keep a constant flow of information between their international offices and Board of Directors. The most cost-effective way to communicate is Skype, with cell phones as a back up plan when the Internet connection is bad.
Here are some of their tips:
•Have regular weekly calls with the executive team to brief each other on your work. Keep calls short and align key program staff with their international counterparts for regular correspondence via Skype and email.
•Smartphones are worth the cost. There is no better way to get a progress update than a real time photo of what is happening on the ground. Building Tomorrow (BT), an international social NGO in Uganda that supports quality education, constructs primary schools across the country. BT's new Educate51K initiative will build 60 schools in five years. With so much rapid growth, BT equips their officers with smartphones allowing them to send photos of construction progress from the site each day. The flow of information and photos improve communication between their US and Uganda offices, and keep their donors informed and engaged.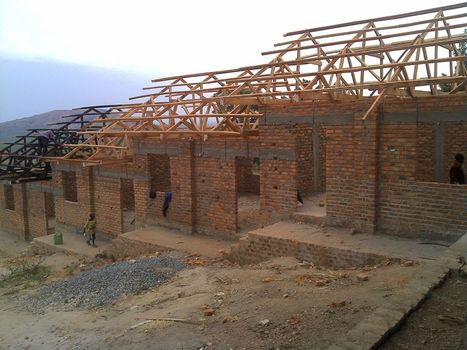 Photo Credit: BT Facebook
•Strong leadership is key. International Education Fund of Tanzania (IEFT), an NGO that provides high-quality, holistic education to under-served children in rural Tanzania, has a school and staff in Tanzania along with staff and board members spread across the US. More than specific communication tools, IEFT focuses on finding good leaders that can communicate to their team and be supported and led by a strong leader.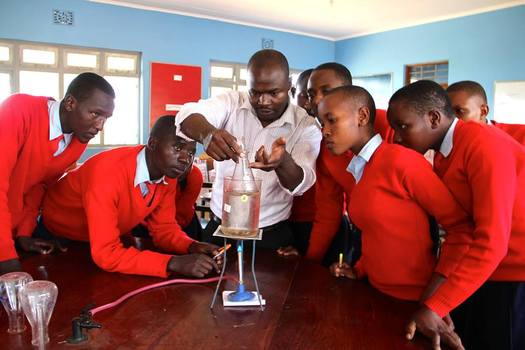 Photo Credit: IEFT Facebook
•Try monthly management reports. Raising the Village (RTV), an NGO that helps villages transform themselves in some of the most remote and impoverished communities in Sub-Saharan Africa, has offices in the US, Canada and Uganda. In addition to weekly calls, RTV has monthly management reports that recap and highlight activities of each manager. In one concise document, the report identifies key issues, areas that need to be addressed and progress made on projects.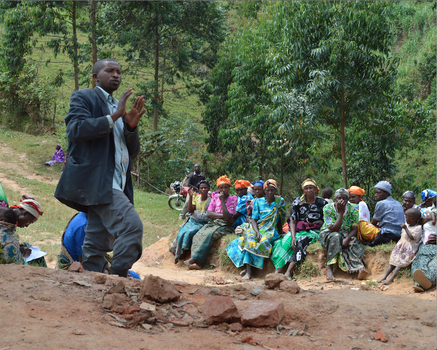 Photo Credit: RTV Facebook
•Keep your board engaged. Since board members typically pay their own way, have the Board travel annually to your program site. It helps to reduce the burden of cost on the organization while building strong relationships with program staff. It can also ensure that mutual trust is established and strategic long-term plans become shared goals between the program staff and the board members.
•Have backup plans for technical mishaps. When urgent matters arise, have a backup plan that doesn't rely on email and isn't as expensive as the phone. Raising the Village uses WhatsApp to send texts in cases of emergency.
The common characteristics of all of these tips and tools are having the structure and discipline needed to stick to a communications plan. Pick the tips and tools that are the least painful for you and your staff working across countries and continents and... stick to it!
Do you face the same struggles with communication? Share any tips and tools that you and your NGO have below:
Related
Popular in the Community