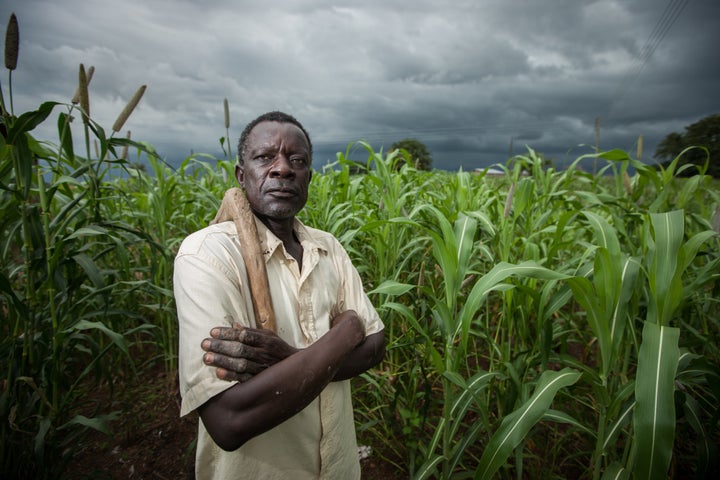 One of the ultimate injustices of climate change is that those who have contributed to it the least are those most vulnerable to its impacts. Highly dependent on small-scale and rainfed agriculture, sub-Saharan Africa stands to be struck severely by climatic instability. Thankfully, radio has immense power to help farmers adapt in the face of severe and unpredictable weather patterns.
Africa's vulnerability to climate change
A cruel irony of climate change is that those who have contributed to it the least are also those who stand to be the hardest hit. Although its per capita greenhouse gas emissions pale in comparison to other regions of the world, sub-Saharan Africa is particularly vulnerable to climate change.
For people living harvest to harvest, a single crop failure can have dire consequences. With lower yields and earnings, farmers may also resort to unsustainable land use practices such as deforestation and bush burning that work to exacerbate climate change.
Promoting climate-smart agriculture through interactive radio
Climate change presents a serious challenge to the food and economic security of those who rely on small-scale agriculture in sub-Saharan Africa. But it is not an insurmountable one. Adaptation is key to resilience.
There are a number of farming practices that can help farmers produce crops in dry conditions, conserve water, and protect the soil. The challenge is getting information about these climate-smart techniques to small-scale farmers in far-flung rural areas. That's where radio comes in.
Even in 2016, radio is still the best and most cost-effective way to reach and serve small-scale farmers. In fact, newer technologies are making radio more effective and efficient than ever before. With the spread of mobile phones, radio has become a two-way medium. Interactive radio programs like phone-in shows give farmers the opportunity to shape what they hear on the radio to meet their needs — which is especially important when dealing with new, complex, and evolving environmental challenges like climate change.
At Farm Radio International, we've been working with our radio station partners across sub-Saharan Africa to produce targeted programming on climate change adaptation since 2007. Our innovative, interactive radio programs help small-scale farmers access detailed and practical information on specific adaptive and restorative agricultural techniques that are tailored to local needs and priorities.
Utilizing mobile phones, farmers are also able to alert their local stations about the specific climate challenges they are facing, such as prolonged and severe drought — even before official announcements are made. They can also utilize specialized mobile-enabled services like beep4weather to access weather forecasts and advice on demand, free of charge. Tools like these help farmers quickly get the information they need to stay nimble in the face of climate change.
And it works! Dozens of evaluations prove that interactive radio programs about agriculture are often listened to by the majority of farmers and lead to measurable gains in knowledge, helping a sizeable portion of families apply new, more sustainable farming practices. This is no small feat. With everything resting on the productivity of the land under their feet, farmers are justifiably cautious when it comes to adopting new ways of doing things.
So, although the impacts of climate change may fall disproportionately on the shoulders of small-scale farmers in sub-Saharan Africa, there is much reason for hope. Farmers are resourceful and resilient. And simply turning on the radio can help them find new ways to adapt to the inevitable impacts of climate change, now and into the future.
This post is part of a series produced by The Huffington Post, in conjunction with the U.N.'s 22nd Conference of the Parties (COP22) in Morocco (Nov. 7-18), aka the climate-change conference. The series will put a spotlight on climate-change issues and the conference itself. To view the entire series, visit here.
Farm Radio International works with more than 600 radio partners across 40 African countries, reaching tens of millions of small-scale farmers and their families. Learn more about its life-changing work at www.farmradio.org.