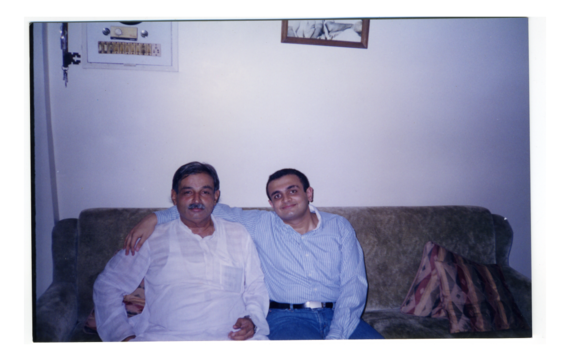 I can't imagine life without my father living at home with me and my wife. Unfortunately, he'll never remember life without living with us either. For the past few years, my wife and I have stepped in as my father's full-time caregivers as he progresses into advanced stages of Lewy body dementia.
It's been a difficult journey in every way possible, but I feel so fortunate to have a platform to share what I've learned through these trying experiences. Most importantly, I have learned the value of communication when it comes to caregiving and coping with diagnosed family members.
For the first few years, while I was studying abroad in the U.S., my father's dementia was kept secret from me. As a result, I became frustrated, and even angry at his forgetfulness and frequently irritated state. It felt as though he was disinterested in my life and couldn't be bothered to really listen when I talked. Feeling hurt, I would lash out, becoming so angry with him on the phone asking, "How could you forget something so important?"
I can understand why my family hid the disease from me. My mother thought it was best not to share my dad's condition, that it would affect my studies when I was too far away to do anything about it. However, I've learned that in situations like this, the best approach is to trust your loved ones and share as much information about the disease as possible. Had I known, I could have had significantly better conversations with my father, armed with knowledge about the disease and its effects.
While I was in the U.S. and kept in the dark about my father's illness, back in India, most of my close family members were aware, and even informed about my dad's condition. Thankfully, my younger sister is a doctor and knew to take all my family members to a neuropsychologist for a counseling session.
Our family's neuropsychologist recommended that the best approach was to first come to terms with the disease emotionally, and the fact that there is no cure. The next step would be focus on caregiving and providing quality years of life for my father. She explained the phases my father would experience as part of the disease, and reinforced that my family needed to remain a strong united front in order to give the best possible care to my dad.
For any family struggling with caring for the needs of a loved one suffering with dementia, I believe a counseling session is crucial. Having a doctor give a detailed breakdown of the disease and caregiving advice throughout its progression is invaluable when it comes to giving care, and coping as a family.
Here are the most impactful takeaways I took from the experience:
Learn as much about the disease as possible. Do research, talking to both professionals and other families with similar experiences.
Meet with a counselor and learn about caregiving, communicating with the patient, and how to emotionally come to terms with your loved one's condition.
Actually come to terms with the condition. It is imperative that you do so. The sooner you do, the sooner you can focus on the most important task on hand -- caregiving.
Share the details of the disease with your family members and close friends, coaching them on how to interact and communicate with the patient.
Lastly, it's important to overcome social stigma associated with the disease. Since the day I learned about my dad's condition, there has never been a moment in my life where I have been ashamed. My dad lived a great life and dementia is just a disease. However, dementia is a disease without cure. Until there is one, the most important treatment you can give is love, dignity, respect, and education. Better caregiving comes from better understanding.
Today one in four people are diagnosed with dementia, and one in 10 caregivers admit to hiding or concealing the diagnosis of dementia. With statistics like that, we need to work towards raising awareness about social stigma and education.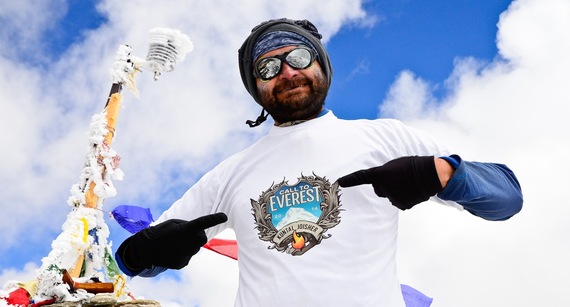 For me, I am advocating awareness every day as I care for my father, as well as my training to climb Everest in my father's honor. Watch my documentary, "Call To Everest," to learn more about my father and my journey to Everest. But that's just how I'm trying to raise awareness. The more we share and openly talk about dementia, the better quality of life we can give family members in need.
Follow Kuntal Joisher's journey to Everest here.
Related